Industrial LCD Monitor Sunlight Readable 19.1"
Touch Think industrial high brightness LCD monitor displays are support sunlight readable with high bright
for outdoor devices. The industrial-grade LCD flat panels with IP65 rated waterproof and dust-proof can be
well-performed in harsh environments. We can offer customization service for high lightness maximum up
to 1500mcd. The standard lightness is 400mcd at present. The high bright touch screen monitors are sui-
table for multi applications.

Touch Think Industrial Monitors Display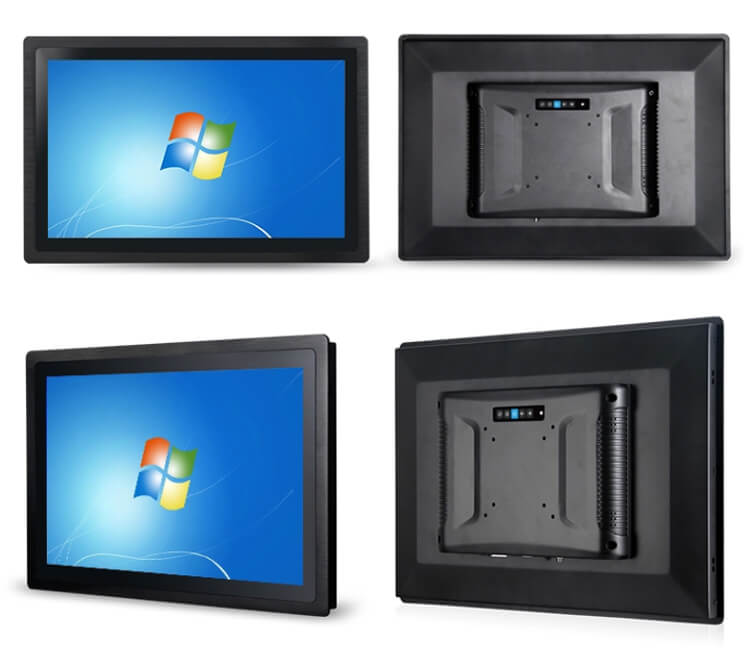 Touch Think Industrial Monitors Features
This is the updated second generation industrial display, designed with thinner front panel of thickness,
only 3mm, they are better for embedding into other bigger cabinets, and it looks more elegant. Whole
aluminum alloy shell, better heat-dissipation, the inner electronic components are well-protected.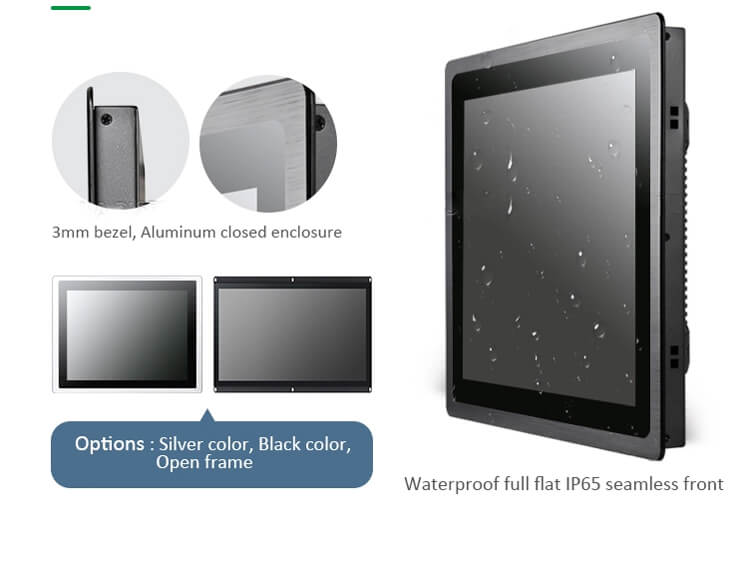 Display of Industrial Monitor Back Panel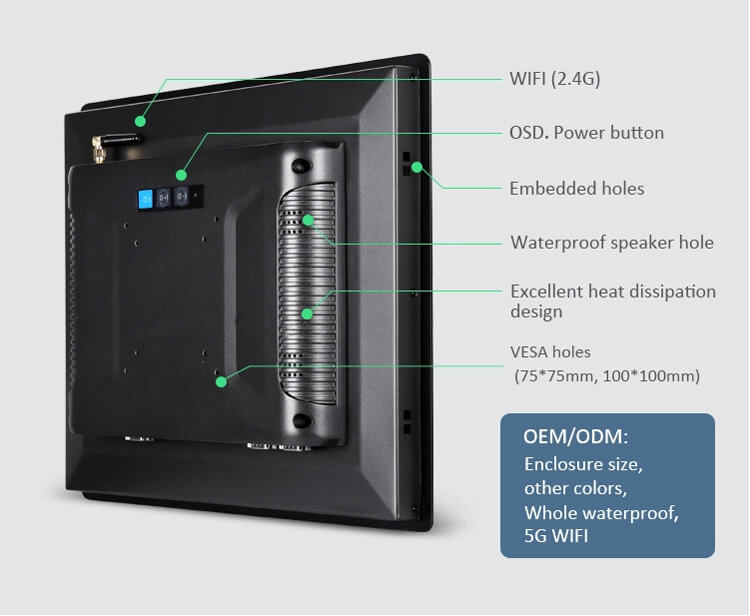 Industrial monitors offer multi ports according to customers' requirements to apply in different cases.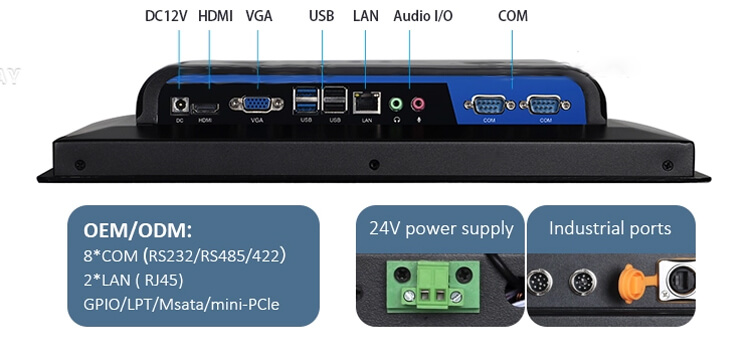 Different types of installation methods for the monitors