LCD Industrial Touch Screen Monitor Interactive Display 17 inch
The Touch Think 17-inch industrial touch screen monitor delivers high quality picture for users no matter for
indoor or outdoor devices. The monitors are designed for multi applications, and withstands wide operating
temperature range.
Touch Think 17-inch Industrial Monitor Display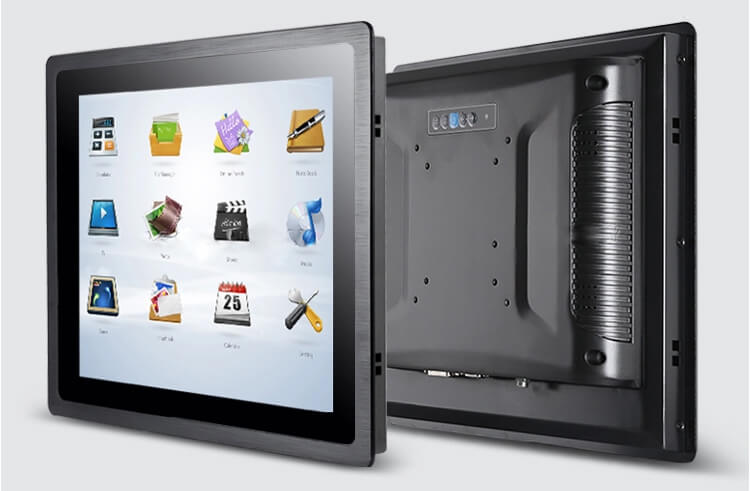 Industrial Monitors Features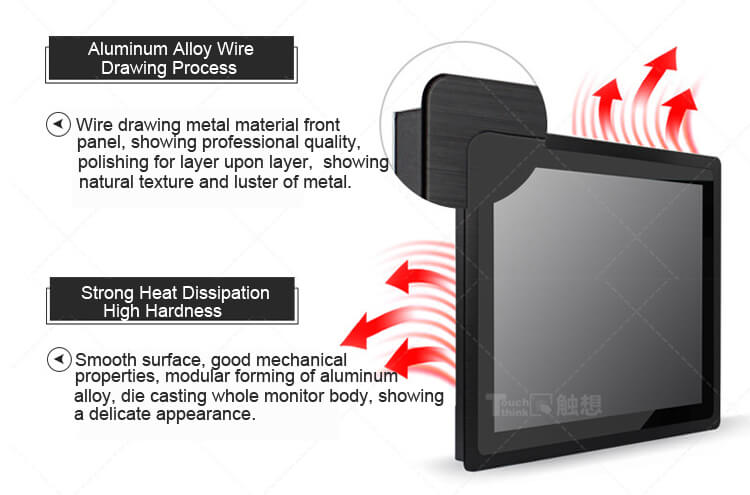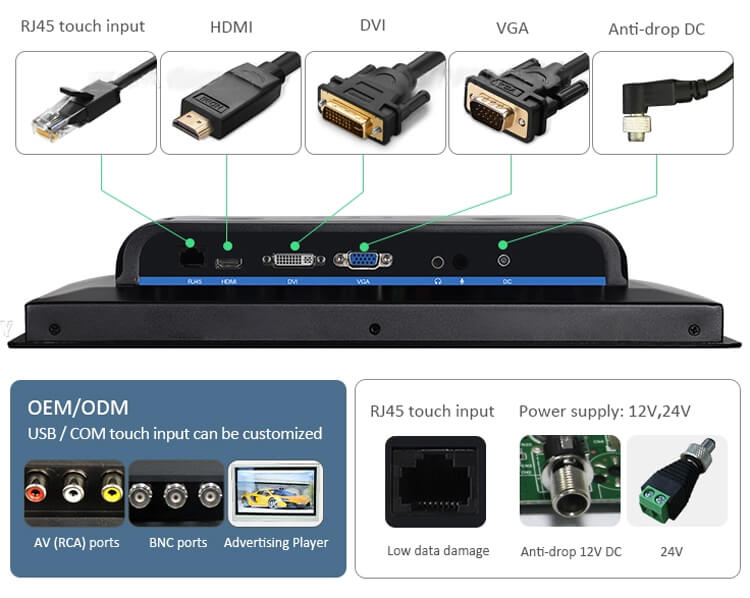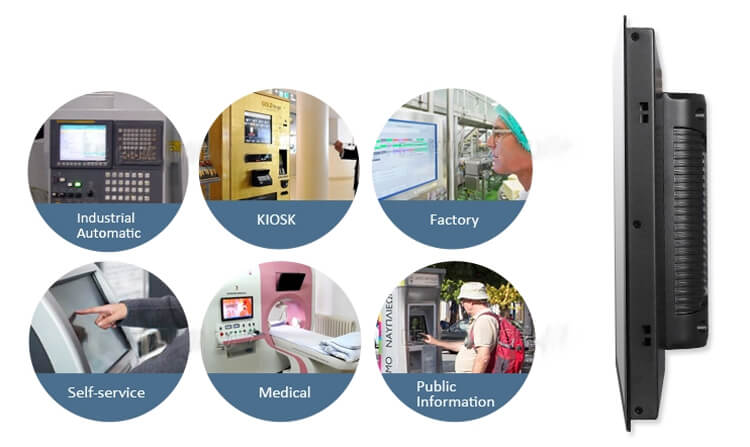 IP65 rated water-proof and dust-proof for the front panel.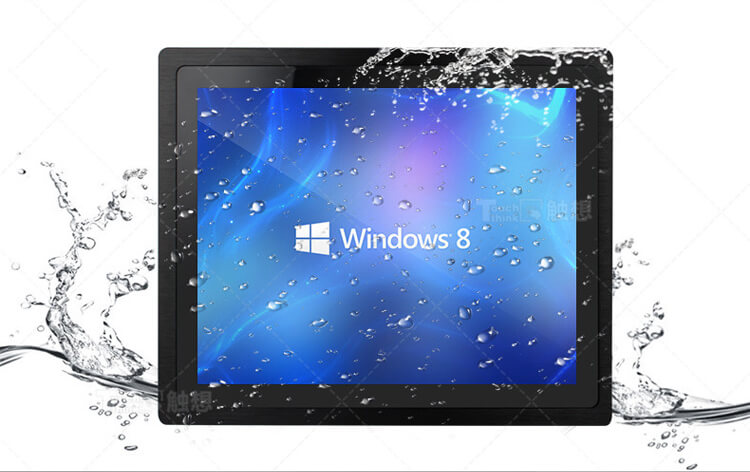 Industrial automation devices, including industrial control system, numerical control, production-manufacturing.
Commercial self-service equipments, including food self-service, VEM, self-help pay cost. Office self-help, in-
cluding self-service enquiry, smart office, self-service printing, appointment making. Public outdoor equipments,
medical equipments, recycle device, medical check-up device.
OEM/ODM
Screen Customization for Touch Think Industrial Monitors
1. High-light screen: default 400cd/m2, support customization to 1500cd/m2.
2. Photosensitive head: customize the screen brightness automatically based on ambient light.
3. All perspective: standard 160°, 178° WVA customized.
4. Touch screen: industrial monitor, resistive touch screen, capacitive touch screen, IR touch screen.
5. High resolution screen: customize higher resolution than standard LCD screen.
6. Screen size: support to customized screen.
7. Others: explosion-proof, anti-glare, dust-proof, water-proof, electromagnetic screen.
Other Customization for Touch Think Industrial Monitors
1. Appearance customization: support appearance design, sample customization.
2. Working temperature: standard temp is -20~+70°C, we can customize wider working temp: -30~+80°C.
3. LOGO customization
4. System software customization: compatible with all software requirements.
5. I/O ports customization: support adding more ports according to your demands.
6. Wide voltage: 12V-24V.
7. Special materials: for special occasions.
8. IP grade: The industrial monitors can be customized fully-sealed dust-proof and waterproof.