Industrial Monitor Touch Screen Displays Indoor Outdoor Use 10.4"
Model: TPC104-M4
Touch Think 4th generation of high brightness, sunlight-readable LCD industrial monitors with a full viewable touch screen are ideal for use in any high light condition. Adopts advanced high bright TFT active matrix displays. Touch Think industrial monitors are ideal for most industrial, commercial needs, KIOSK, security, marine, military, and vehicular applications.
Touch Think 10.4-inch Industrial Touch Monitor Features
1. 10mm bezel front bezel, strong impact resistance performance in harsh environments.
2. Adopts industrial A+ grade screen, high bright backlight LCD screen, antioxidant aluminum alloy fuselage.
3. Triple protection for the industrial monitor: flame-proof, explosion-proof, and dust-proof for the whole monitor.
4. Support 24/7 long-term running without interruption.
5. Front IP65-rated dustproof and waterproof, suitable used in harsh environments.
6. This LCD monitor built with industrial-grade components, ensures a long service time.
7. The monitors are in compliance with EMI / EMC anti-interference standards.
8. OEM/ODM customization services for industrial display interfaces.

9. High brightness screen, support sunlight readable for kinds of outdoor devices, such as self-service equipment, express cabinet, ATM, etc.
10. OSD adjustable backlight brightness, won't affect the color saturation of the pictures.
11. Working temperature: -20~70°, wide working temperature range up to -30~80° is customizable.
12. Offer embedded monitors, desktop monitors, wall-mounted monitors, and VESA mounting monitors.
---
Touch Think Industrial Monitor Display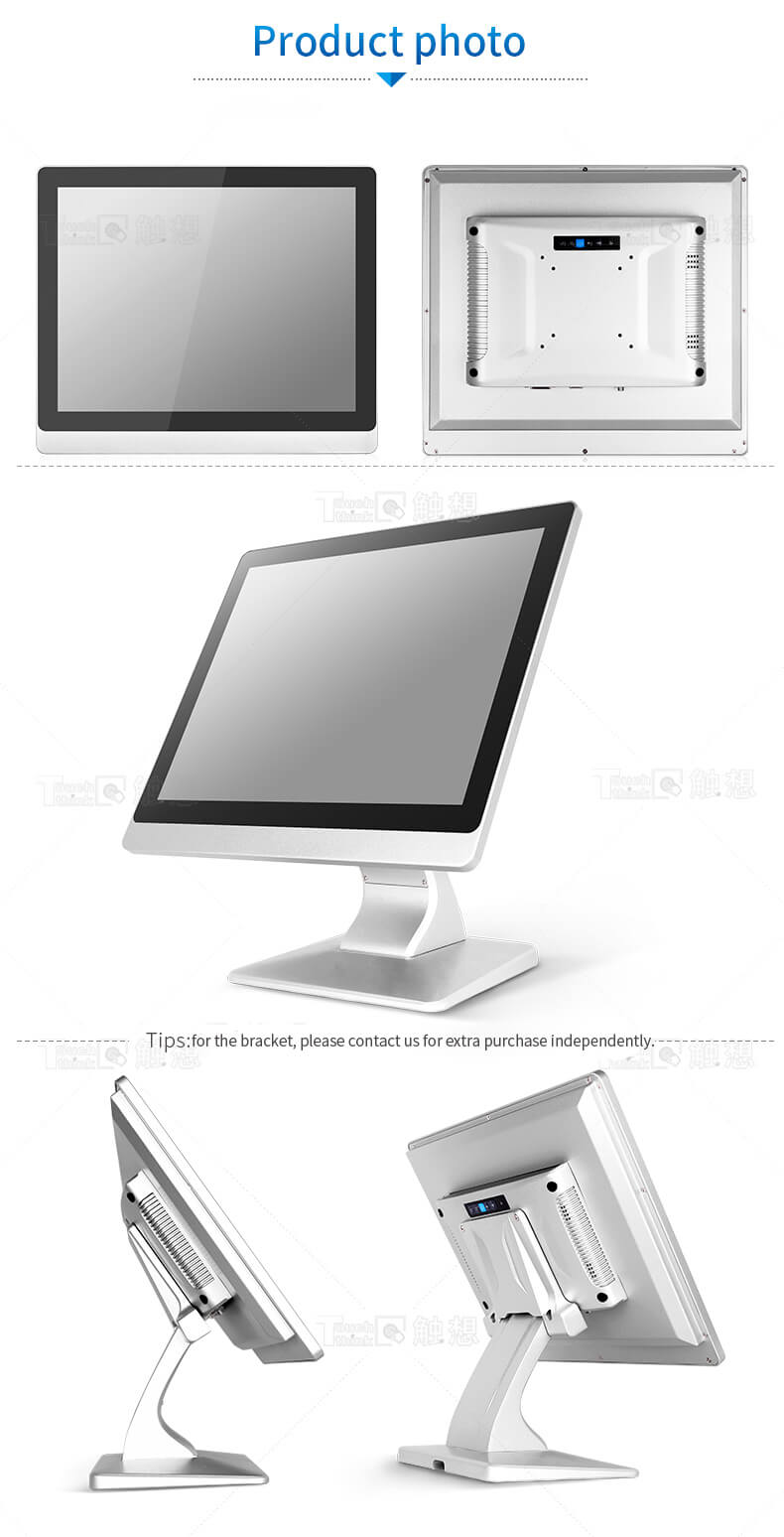 ---