Desktop Industrial Computer Touchscreen For Pos Machine 15"
Touch Think desktop industrial computers equipped with touchscreen LCD monitors are widely used in POS systems and self-service terminals. The built-in photosensitive system can automatically adjust the brightness of the screen along with the ambient light.
The 15-inch Touch Think 4th-GEN series industrial all-in-one Android panel PCs are adapted to the latest technologies to make Human-Machine Interactions more versatile. This newest designed 4th-generation industrial panel PCs come up with slim, smart, and interactive HMI to satisfy the growing demand for smart devices, self-service, automation, IoT, and other fields. By connecting to the centralized database, the HMI can provide real-time updated data and information, suitable for building automation, room management systems, industrial machine control, self-service systems, and R&D labs. Touch Think has provided thousands of solutions for customers from the global market, those solutions are ideal for companies looking to increase their operational efficiencies, reduce expensive cabling costs and power consumption.
Touch Think Android Industrial Tablet PC Features
1. Applications for industrial automation, embedded system, Internet of Things (IoT).
2. Flexible touch, offer multi-control capacitive touch screen, fast response.
3. Android-based, integrated CPU, RAM, data storage. Multi-interfaces for different applications, support port expansion function.
4. All Aluminum alloy housing designed for harsh and industrial environments.
5. Support open frame, desktop, panel, wall, embedded, and VESA arm mounting.
6. Technical support for drivers, hardware, including troubleshooting procedures, and general system issues.
7. Customer service and sales support for product selection, order management, and warranty status.
---
Touch Think 15-inch Android Tablet PC Display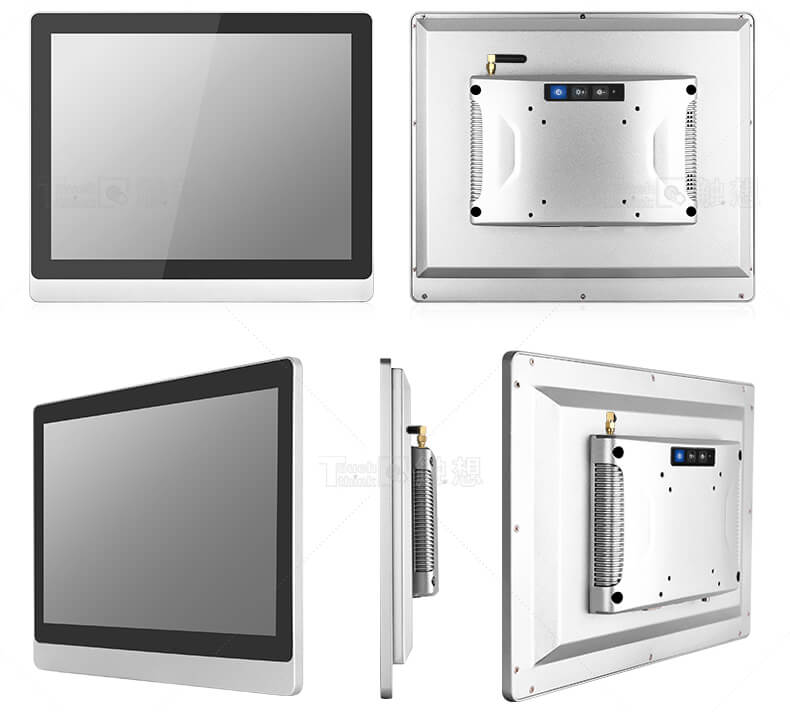 Customization Service for Touch Think Industrial Panel PC with Android OS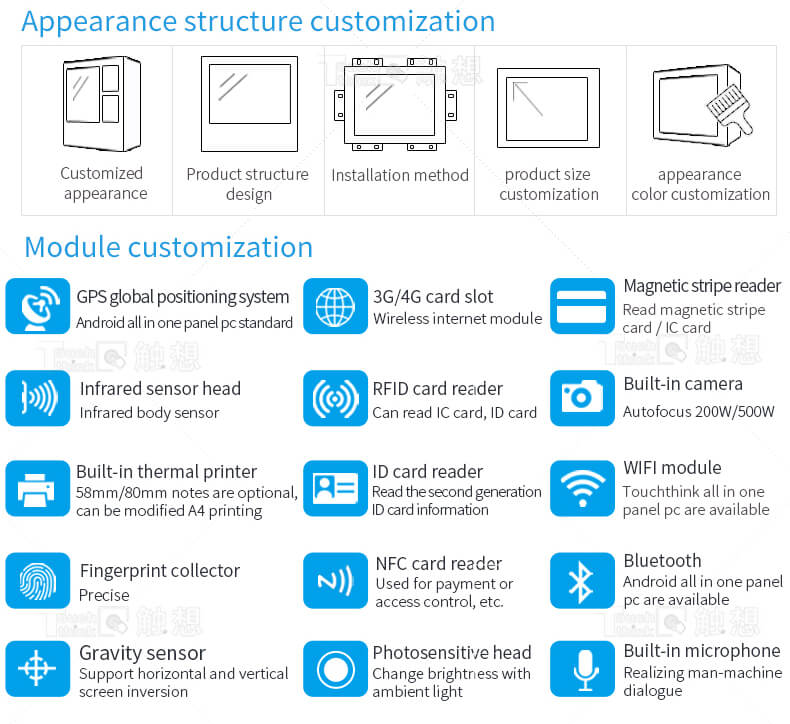 ---