17-inch Industrial Touch Outdoor Panel PC For Self-Service Ticket Kiosk Touch & Display
Touch Think industrial multi-touch computer features an all-in-one fanless design with an Android operating system that helps simplify operation in the control and monitoring system and offers highly competitive prices and services.
It is fitted with 8GB Android 5.1/6.0/7.1/9.0/10.1 OS with wifi and offers more customization service for these all-in-one PCs in terms of appearance, screen size, brightness, wide temperature, functional module, interfaces, etc.
Touch Think Android Panel PC Features
● Industrial aesthetic design for appearance, more elegant, offer black and silver colors for the shell.
● The all-in-one panel PC is pre-installed with Android 6.0 and supports other Android versions.
● We have an independent R&D department for designing and producing motherboards, and drive boards.
● Provide SDK development kits for global customers, and offer more functional module service.
● Aluminum alloy material enclosure for anti-oxidation, and high heat dissipation.
● All the inner electronic components are well-protected during operation in harsh industrial environments.
---
Industrial Android Panel PC - Product Model Quick Guide

| | | | | | |
| --- | --- | --- | --- | --- | --- |
| Model | LCD Display | Resolution | Aspect Ratio | Touch Screen Type | Get A Quote Now! |
| TPC070-A-QD | 7" | 1024*600 | 16:9 | Capacitive / Non-touch | Inquiry |
| TPC080-A-QD | 8" | 1024*768 | 4:3 | Capacitive / Non-touch | Inquiry |
| TPC101-A2 | 10.1" | 1280*800 | 16:10 | Capacitive / Non-touch | Inquiry |
| TPC104-A2 | 10.4" | 1024*768 | 4:3 | Capacitive / Non-touch | Inquiry |
| TPC116-A2 | 11.6" | 1920*1080 | 16:9 | Capacitive / Non-touch | Inquiry |
| TPC120-A2 | 12" | 1024*768 | 4:3 | Capacitive / Non-touch | Inquiry |
| TPC121-A2 | 12.1" | 1280*800 | 16:10 | Capacitive / Non-touch | Inquiry |
| TPC133-A2 | 13.3" | 1920*1080 | 16:9 | Capacitive / Non-touch | Inquiry |
| TPC150-A2 | 15" | 1024*768 | 4:3 | Capacitive / Non-touch | Inquiry |
| TPC156-A2 | 15.6" | 1920*1080 | 16:9 | Capacitive / Non-touch | Inquiry |
| TPC170-A2 | 17" | 1280*1024 | 5:4 | Capacitive / Non-touch | Inquiry |
| TPC173-A2 | 17.3" | 1920*1080 | 16:9 | Capacitive / Non-touch | Inquiry |
| TPC185-A2 | 18.5" | 1920*1080 | 16:9 | Capacitive / Non-touch | Inquiry |
| TPC190-A2 | 19" | 1280*1024 | 5:4 | Capacitive / Non-touch | Inquiry |
| TPC191-A2 | 19.1" | 1440*900 | 16:10 | Capacitive / Non-touch | Inquiry |
| TPC215-A2 | 21.5" | 1920*1080 | 16:9 | Capacitive / Non-touch | Inquiry |
| TPC238-A2 | 23.8" | 1920*1080 | 16:9 | Capacitive / Non-touch | Inquiry |
---
Reliable Touch Screen Panel For Self-Service Information Kiosks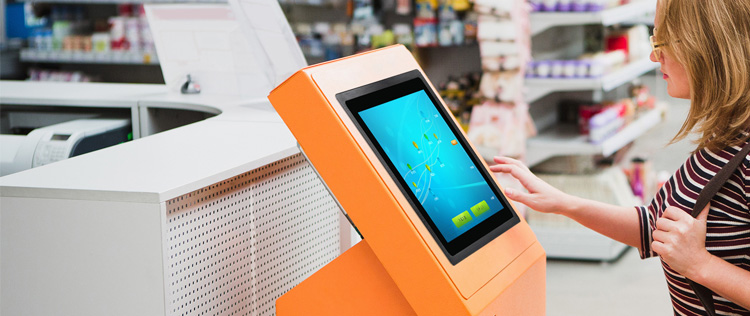 ---