---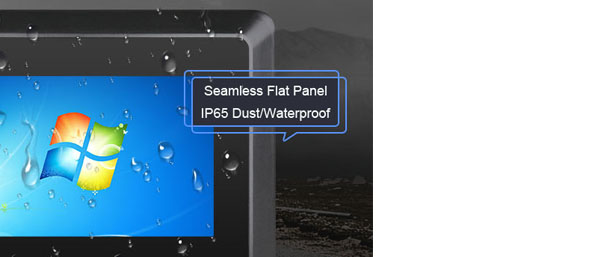 Surface IP65-rating Dustproof and Waterproof
The small size industrial panel PCs with front panel IP65 are popular, especially when applied to embedded installation, such as industrial cabinets, or equipment. Meet the industrial field protection level.
---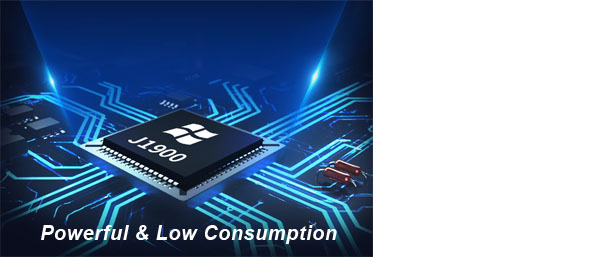 Powerful & Low Consumption Industrial Motherboard
These two small panel PCs adopt industrial-grade motherboards to meet the changeable and high-complexity industrial environments.
- Equipped with an Intel Celeron J1900 CPU onboard, a quad-core processor, 64Bits, 2.0GHz main frequency.
- 2G RAM, 32G SSD (upgradable).
- Default with Windows 7 system.
- WiFi 2.4G (dual-frequency 2.4G/5G optional); BlueTooth 4.0
- Supports HDMI 4K output.
---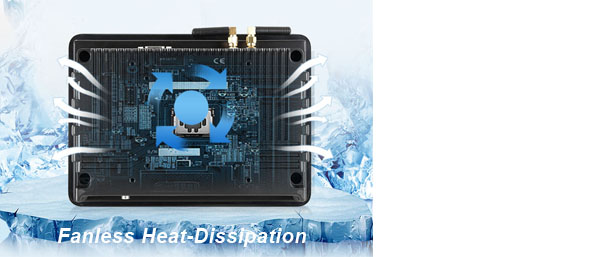 Fanless Heat-dissipation Design & Aluminum Alloy Casing
This series of small LCD panel PCs are engined with ruggedized and robust Aluminum alloy casing, plus fanless design, offering excellent heat-dissipation performance even under 24/7 long-time operation in extreme environments.
---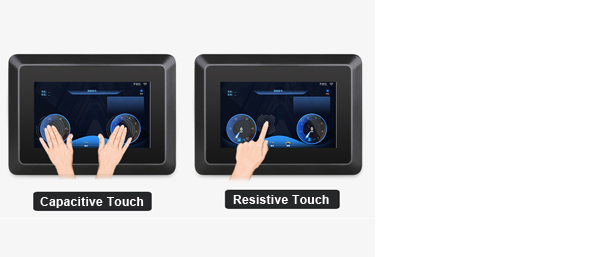 Multi-Point Capacitive and Single-Point Resistive Touch Screens Support
- Small size industrial Panel PCs with multi-point capacitive touch screens are usually used in Point-of-Sale, vehicle-mounted, and portable devices to offer a high-sensitive, fast response interactive operation experience.
- Industrial panel PCs with single-point resistive touch screens are widely used in extreme environments due to their high accuracy, excellent waterproof and dustproof effect, and they can be touched with any object.
---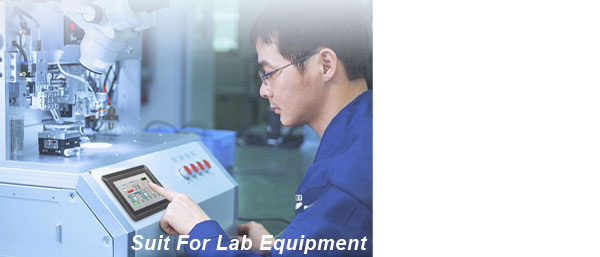 Multi-Sceneries Applications Capability
In addition to the well-known handheld rugged tablet PCs, some small size industrial panel PCs like Touch Think 7" and 8" industrial panel PC with 8mm front bezel are widely used in a variety of applications, such as Laboratory equipment, testing equipment, portable equipment. They're suitable for the embedded mount, desktop mount, wall-hanging, etc.
---