---
Sunlight Readable Marine Monitor
Industrial Monitors installed in ships always need to operate for 7/24 long-time running, and the application condition is unfriendly, vibrant, heavy humidity, fog, water drops. In addition, it also has strict requests in terms of reliability and light adjustment. Touch Think industrial monitor with touch screen installed in ship's control console, as boat touch screen monitor has advantages of high brightness screen, adjustable backlight, such function is indispensable for night operation of ship cab and control room. Dust-proof and waterproof for the front panel, full-seamed enclosure, anti-corrosion, anti-vibration, and shock-resistant are all indispensable reliable performance for a marine monitor.
Product Features
● 8 inch to 21.5 inch for option, multi-color LCD screen resolution available
● Standard PCAP touchscreen or resistive touchscreen
● 300 Nits (cd/m2) ~ 1,500 Nits (cd/m2) high brightness display
● Wide dimming range
● Support embedded installation and tabletop installation
● Backlight adjustment, multiple adjustment modes, provides comfortable operation during the night
● Multi-angle adjustment for table mounting
● Sealing and waterproof structure design
● CE, RoHS certified
● IP65 dust-proof and waterproof full-sealed front panel
● VGA, DVI, HDMI & composite video inputs
● 3-year warranty
---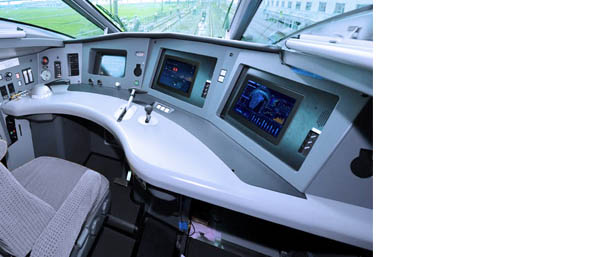 Marine Monitors with Industrial-Grade Sunlight-readable, Waterproof Ruggedized Touch Screen Display
Touch Think has launched the marine monitors with industrial-grade waterproof, sunlight-readable ruggedized touch screen displays, they are built specifically for use in sea vessels and water vehicles, oil & gas ships, or fishing boats, commercial cruise ships, and small personal vessels such as luxury yachts and boats.
---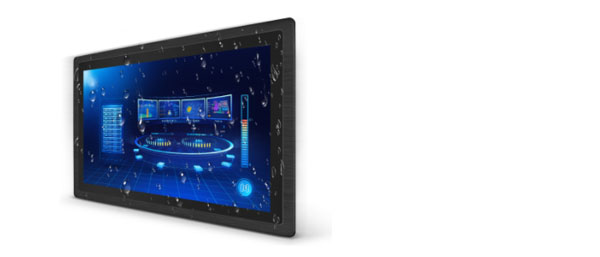 Waterproof Panels

● IP65-rated dustproof and waterproof protection
● Supports higher IP-rating protection customization
● Supports operation with wearing gloves
---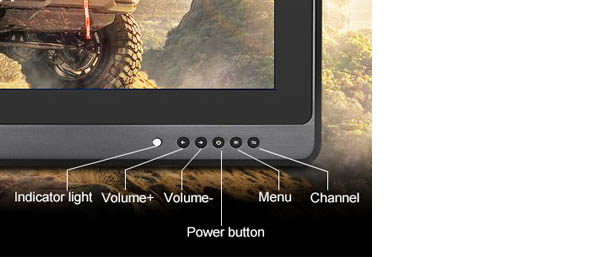 LED High Definition Industrial Control LCD Screen
● Long-span life LED backlight technology
● 1280 x 800 high-definition industrial control A+ grade screen, excellent quality
● 16:10 screen ratio; 16.7 dynamic color
● Default with 300nits brightness, support high brightness screen customization
● 6.5ms quick response; 170° full viewing angle
● Support OSD customization
---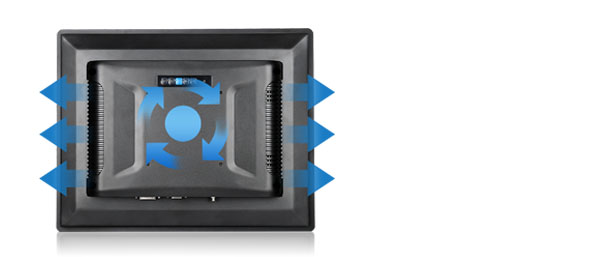 Powerful, High Efficient and Mute Fanless Heat-Dissipation Structure

● This marine monitor adopts a rugged Aluminum alloy casing and industrial-grade circulating heat conduction system
---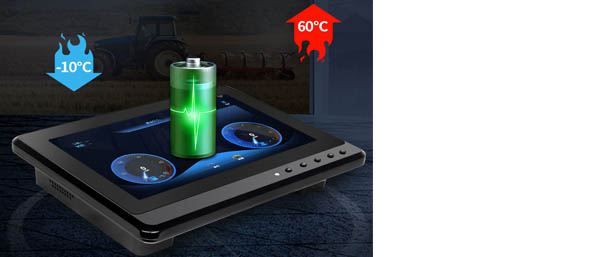 Powerful Long-time Operation
● High & low temperature resistance: -10° ~ +60°C
● Supports wide voltage operation: 9 ~ 36Volt
● 7/24 Hours All-day Running
---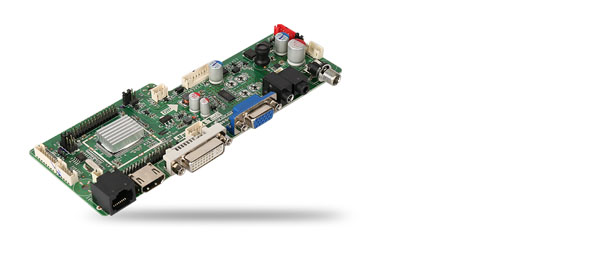 High-Performed Industrial-Grade Motherboard
● Rugged and reliable industrial-grade motherboard
● Stable performance, low power consumption, built-in anti-shedding interfaces
● Anti-electromagnetic interference, anti-static, anti-surge
---
Products Models Fast Guide
| | | | |
| --- | --- | --- | --- |
| Model | Screen Size | Resolution | Aspect Ratio |
| TPC080-M2 | 8" | 1024*768 | 4:3 |
| TPC101-M2 | 10.1" | 1280*800 | 16:10 |
| TPC104-M2 | 10.4" | 1024*768 | 4:3 |
| TPC116-M2 | 11.6" | 1920*1080 | 16:9 |
| TPC120-M2 | 12" | 1024*768 | 4:3 |
| TPC150-M2 | 15" | 1024*768 | 4:3 |
| TPC156-M2 | 15.6" | 1920*1080 | 16:9 |
| TPC170-M2 | 17" | 1280*1024 | 5:4 |
| TPC173-M2 | 17.3" | 1920*1080 | 16:9 |
| TPC190-M2 | 19" | 1280*1024 | 5:4 |
| TPC191-M2 | 19.1" | 1440*900 | 16:10 |
| TPC215-M2 | 21.5" | 1920*1080 | 16:9 |

---
Touch Think Monitors For Marine Boat Use
---