Industrial Open Frame Monitor With Touchscreen Displays
Touch Think open frame touchscreen display with industrial-grade motherboards provides intelligent hardware solutions for industrial automation, Internet of Things projects. These industrial open frame LCD monitors deliver multi-point touch control or single-point touch control screens, excellent for various self-service terminals and industrial environments due to their reliable performance.
We offer open frame displays product line with a wide range of sizes, 7" to 21.5" for standard models, also support other screen sizes with massive quantity. Other customization items include high brightness, I/O interfaces, touch technologies and viewing angle, wide temperature and wide voltage operation, etc.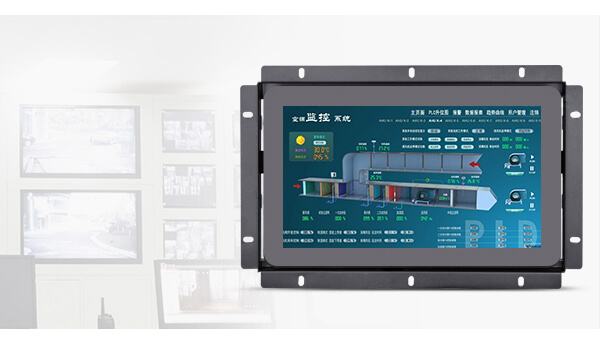 Industrial Open Frame Screen Features
● TFT LCD display: 7"/8"/10"/11.6"/12"/15"/15.6"/17"/17.3"/19"/21.5"
● Touch Screen: Multi-touch capacitive, 4/5-wire resistive or Non-touch screen
● Support modularly configured and I/O expanded
● Unique universal installation design
● Waterproof edge protection, water seepage prevention, and shock mitigation
● Industrial grade drive board, anti-static, and anti-electromagnetic interference
● Internal heat dissipation structure design, supporting 7*24 hours long-term uninterrupted operation
● The surface is IP65 dust-proof and waterproof, and fully dust-proof for the whole monitor
● Touch Think industrial open frame monitors support Windows, Linux, and Android.
● Particularly suitable for use in harsh industrial environments
Products Details
Open frame monitor
It is suitable for all kinds of equipment with open-back mounting. High flexibility. It can modify the counterbore structure according to the different requirements of the equipment application. The front flat panel shows a perfect embedded effect, easy to clean and maintain.
Simple Installation and Support Customized Counterbore
It adopts a sheet metal frame and aluminum alloy back cover, with a smooth and flat surface, solid and durable body, good heat dissipation, compact and reasonable internal structure, compression resistance, high and low-temperature resistance, shockproof, electromagnetic interference resistance, and other functions.
Multiple I/O Interface, Support Expansion
Self-developed anti-shedding DC interface design, to prevent the interfaces' falling off and stopping power supply due to vibration, collision, and other conditions of the monitor. The touch interface adopts a standard 8-bit modular RJ45 interface, with fast transmission speed, stable and accurate touch.
Heat-dissipation Design for Long-term Uninterrupted Operation
Aluminum alloy material with good heat dissipation performance, combined with the self-developed heat dissipation structure layout design, improve the heat dissipation performance to a certain degree and adopt industrial-grade components, LCD screen, drive board, the monitors keep reliable performance in the temperature of -10 ~ 60 ℃, and support stable operation in other harsh environments for a long time.
Independent R&D of Industrial-grade Motherboard
PCB wiring design, up to EMI / EMC standard, anti-vibration protection level up to GB2423B standard, and with anti-electromagnetic interference, anti-static, anti-surge, wide temperature operation, and wide voltage characteristics.
---
Other Kinds of Mounting Choosing
| | | | |
| --- | --- | --- | --- |
| Panel Mount Monitor | Desktop Mount Monitor | VESA Mount Monitor | Vehicle-Mount Monitor |
| ● Touch Think 2nd-GEN Series | | | ● Touch Think 5th-GEN Series |
| | | | |
| | | | |
---