Android Industrial Panel PC Touch Screen 21.5"
Model: TPC215-A2
Touch Think 21.5" industrial-grade Android industrial tablet PC with a changeable front bezel thickness for kinds of industrial applications, commercial terminal devices, and a variety of IoT scenarios.
This is Touch Think 2nd-GEN industrial Android Panel PC, it's the best-seller in the market for embedded installation at present due to its perfect thin front bezel design. Aluminum alloy material for the whole shell, low power consumption, the compact and ultra-thin panel design meets all kinds of embedded mounting under harsh environments and offers 7 days * 24 hours long-time running. In terms of the materials of the whole touch screen PC, we pay more attention to the features of reliability, environmental adaptability, real-time, expansion, EMC compatibility, etc. They are widely used in intelligent fields such as smart education systems, industrial control, military, communication, power, network, etc.
---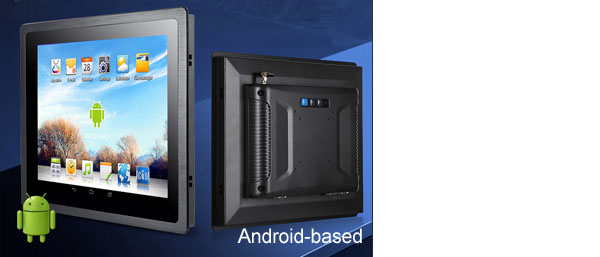 Android System Industrial Panel PC, Elegant Appearance
Touch Think industrial panel PC supports Android 5.1 / 6.0 / 7.1 / 9.0 / 10.0 /12.0 versions, fully meeting your application's demands. It is built with reliable industrial-grade quality and offers high stability running performance.
---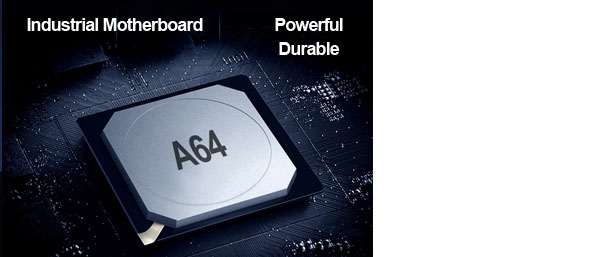 Equipped with ARM Architecture Motherboard, Powerful Processor
- Default with Cortex-A53, quad-core, 1.5GHz frequency Processor, supports higher configuration, offers high stability and scalability.
- Default with 2GB DDR3 + 8GB EMMC for running/storage.
- Adopts Mali 400MP2 dual-core high-performed GPU.
- Industrial-grade electronic components, to ensure reliable operation.
- PCB boards are compliant with EMC/EMI standards and with strong antioxidant capacity.
---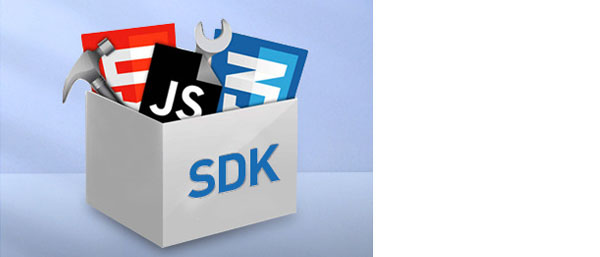 Provide SDK Development Kit for Users to Develop APP Independently
Provides system call interface API reference code, and supports users' upper-level application APP development.
---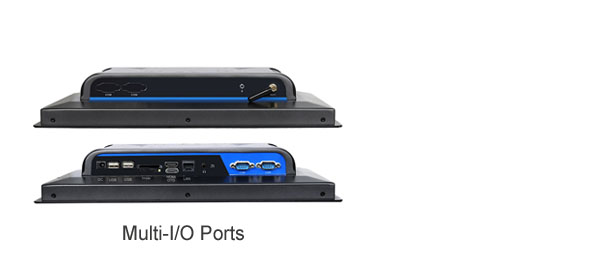 Diversified Interfaces to Meet the I/O Expansion Needs for More Scenarios
- 1*HDMI/OTG, 1*DC, 1*USB, 1*TF/SIM Slots, 1*LAN, 1*Audio I/O, 1*reset button, 2*COM, 1*WIFI.
- Supports I/O expansion.
---
Product Model Quick Guide
| | | | | | |
| --- | --- | --- | --- | --- | --- |
| Model | LCD Display | Resolution | Aspect Ratio | Touch Screen Type | Get A Quote Now! |
| TPC070-A-QD | 7" | 1024*600 | 16:9 | Capacitive / Non-Touch | Inquiry |
| TPC080-A-QD | 8" | 1024*768 | 4:3 | Capacitive / Non-Touch | Inquiry |
| TPC101-A200 | 10.1" | 1280*800 | 16:10 | Capacitive / Non-Touch | Inquiry |
| TPC104-A200 | 10.4" | 1024*768 | 4:3 | Capacitive / Non-Touch | Inquiry |
| TPC116-A200 | 11.6" | 1920*1080 | 16:9 | Capacitive / Non-Touch | Inquiry |
| TPC120-A200 | 12" | 1024*768 | 4:3 | Capacitive / Non-Touch | Inquiry |
| TPC121-A200 | 12.1" | 1280*800 | 16:10 | Capacitive / Non-Touch | Inquiry |
| TPC133-A200 | 13.3" | 1920*1080 | 16:9 | Capacitive / Non-Touch | Inquiry |
| TPC150-A200 | 15" | 1024*768 | 4:3 | Capacitive / Non-Touch | Inquiry |
| TPC156-A200 | 15.6" | 1920*1080 | 16:9 | Capacitive / Non-Touch | Inquiry |
| TPC170-A200 | 17" | 1280*1024 | 5:4 | Capacitive / Non-Touch | Inquiry |
| TPC173-A200 | 17.3" | 1920*1080 | 16:9 | Capacitive / Non-Touch | Inquiry |
| TPC185-A200 | 18.5" | 1920*1080 | 16:9 | Capacitive / Non-Touch | Inquiry |
| TPC190-A200 | 19" | 1280*1024 | 5:4 | Capacitive / Non-Touch | Inquiry |
| TPC191-A200 | 19.1" | 1440*900 | 16:10 | Capacitive / Non-Touch | Inquiry |
| TPC215-A200 | 21.5" | 1920*1080 | 16:9 | Capacitive / Non-Touch | Inquiry |
| TPC238-A200 | 23.8" | 1920*1080 | 16:9 | Capacitive / Non-Touch | Inquiry |
---

---