12 Inch Fanless Panel PCs with Core i3/i5/i7 CPU
The Touch Think 12" industrial panel PC is a high durable fanless capacitive touch screen industrial
computer. This industrial panel PC is ideal for industrial harsh environments and other indoor or out-
door devices under a all-weather for 7/24 hours operation. This 12 inch full flat touch screen panel is
designed with fanless constructure, no-noise working, low power consumption and high efficient heat
dissipation. All the components including the motherboards are industrial grade and the enclosure is
made from die-cast aluminum alloy materials. IP65 rating dustproof and waterproof for its front panel.
This fanless panel PC is a reliable and affordable choice.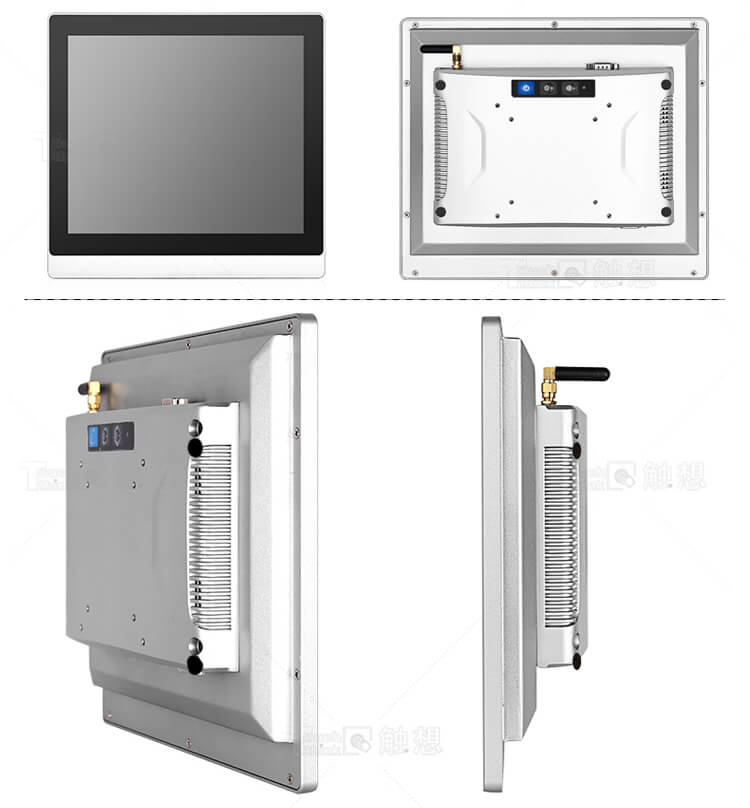 Touch Think Industrial All-in-one Tablet PC Features
● This industrial all-in-one PC adopt Aluminum alloy enclosure, good heating-dissipation.
● IP65 rated dust-proof and water-proof for the front panel, reliable in harsh environments.
● The all-in-one panel PC adopts industrial-grade A LED screen, offering perfect image.
● Touch Think industrial all-in-one PC working temperature: -10~60°C (14℉~140℉).
● Fanless panel PC, low consumption, benefit for customers' cost-efficiency.
● Automatic power-on function. Support plug-and-play operation.
● The panel PC support long-time running with no interruption during 7/24 hours.
● Industrial-grade mainboards, high performance in harsh industrial environments.
● Intel CPU, Windows 7/10, Linux.
● EMI / EMC / Flame-proof / Damp proof / Anti-static / Anti-surge.
Touch Think Industrial All-in-one Tablet PC Functional Module Customization Items