Factory 10.4" Android PC Computer With 4G Network
Industrial tablets are an integral part of data and information collection operations across the industry
and organization. Industrial tablet PCs are commonly used in industrial automation, AI, iOT, intelligent
warehousing, distribution, intelligent logistics, freight, field service, construction and manufacturing en-
vironments. Industrial panel PCs are a great computing solution when your application requires the PC
to be integrated into equipment. Touch Think Android industrial panel computers are designed to with-
stand harsh conditions and to be placed into extreme environments. They are produced to last and will
work reliably 24/7hrs. Our Android panel PCs are built with industrial-grade inner components to ensure
it will live long service life. And with a fanless heating-dissipation systems to protect internal component
from dust.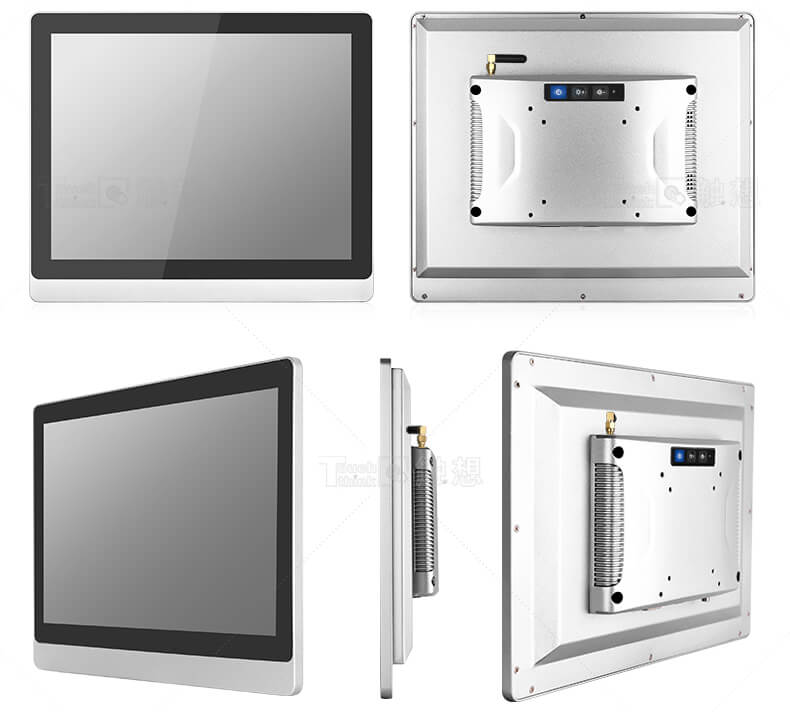 Main characteristics of Touch Think Industrial Android Tablet PC:
1. Intel® processor with support for Android 6.0, support other Android version.
2. Cortex-A53 quad-core, 1.5 GHz processor.
3. Built with 2GB Memory and 8GB eMMC Storage, support upgrade higher configuration.
4. 10.4" HD display with 7H hardness, scratching-resistant, support multi-touch PCAP control touch and
resistive touch screen.
5. Optional extension functional modules such as 1D/2D barcode scanner, LAN COM module, and NFC,
RFID reader module. Additional modules can be customized according to application requirements.
6. Touch Think industrial Android tablet PCs designed with fanless heating-dissipation system. It is lower
power consumption, lower working noise than traditional fanny tablets, perfect dust-proof performance
for inner electronic components.
7. With beautiful appearance and widely used in applications. In fact, the relationship between industrial
tablet PCs and commercial computer are mutually inseparable. Both of which have their own fields of
application, but they interact with each other and promote each other, which reflects the advancement
and progress of science and technology.
Touch Think Industrial Tablet PCs Customization service