Industrial Monitors with Resistive Capacitive Touchscreen 19.1"
Model: TPC191-M4
Touch Think sunlight readable LCD industrial monitor displays offer high-performance capacitive, resistive, and non-touch screens in industrial-grade LCD flat panels, with thin flat front surface industrial design. The touch screen LCD monitor is designed for indoor and outdoor applications, such as kiosks, self-service devices, digital signage applications.
Touch Think Industrial Display Features

● The updated fourth generation of Touch Think industrial displays are designed with a 10mm thickness front bezel, strong impact-resistant, and well-embedded into other equipment.
● The fully-enclosed aluminum alloy enclosure has higher heat-dissipation than iron materials.
● IP65 level waterproof and dust-proof for the front panel. The standard color is black, silver, We also support appearance customization for monitors, even for one unit.
● Support capacitive touch and resistive touch screen, suitable for all kinds of harsh environments.
● Thin narrow bezel design, exquisite craft aesthetic design, narrow frame with rounded corners, back key panel, exquisite arc side, pre-installed waterproof speaker hole, 10mm thickness front panel, well impact resistant.
● Fanless cooling system, no noise running, better heat dissipation.
● Back button panel, easy debugging, the industrial monitor support VGA, HDMI, DVI, etc. Offer automatic identification signal channel.
● Self-developed industrial-grade display drive board, quality is well-guaranteed.
● Support wide temperature and wide voltage, adopt the famous brand of power management chip design, the wide voltage reaches 12-24V. Ensure industrial monitors perform stability under harsh environments.
● Industrial monitors support long standby time and stable performance, adopt original professional hardware, support 7*24 hours long-time running without interruption.
● For all aspects of quality, customers will get a better user experience. The industrial monitor support anti-jamming, compliance with EMC/EMI standard. Shockproof up to GB2423.
● Support multi-installation methods, such as desktop, VESA, wall-mounted, embedded, etc.
---
Touch Think 19.1" Industrial LCD Touch Monitor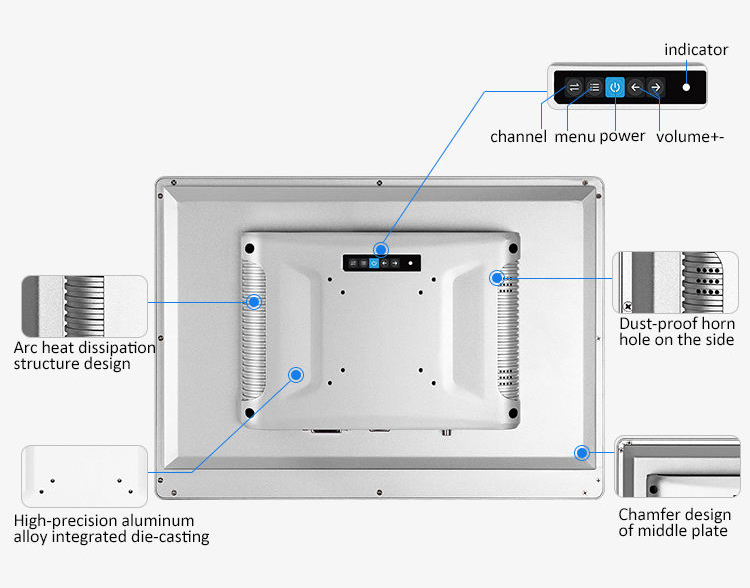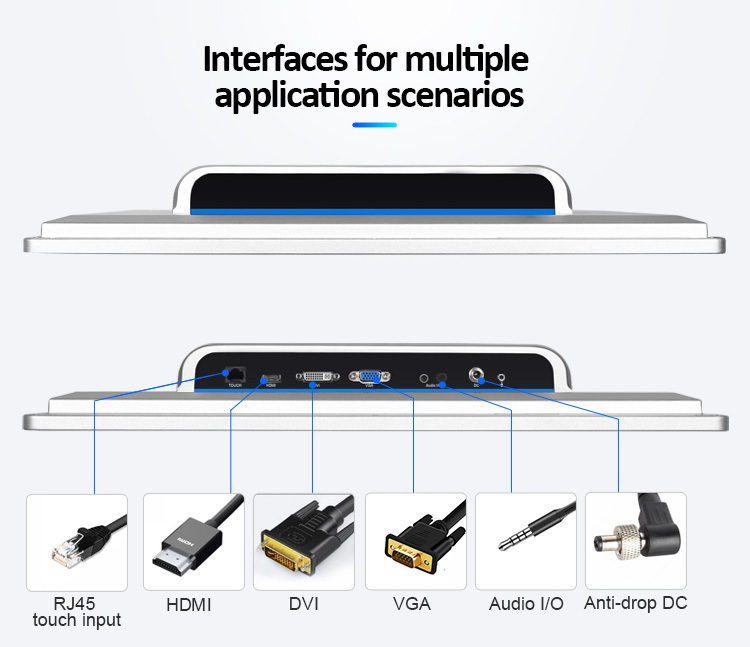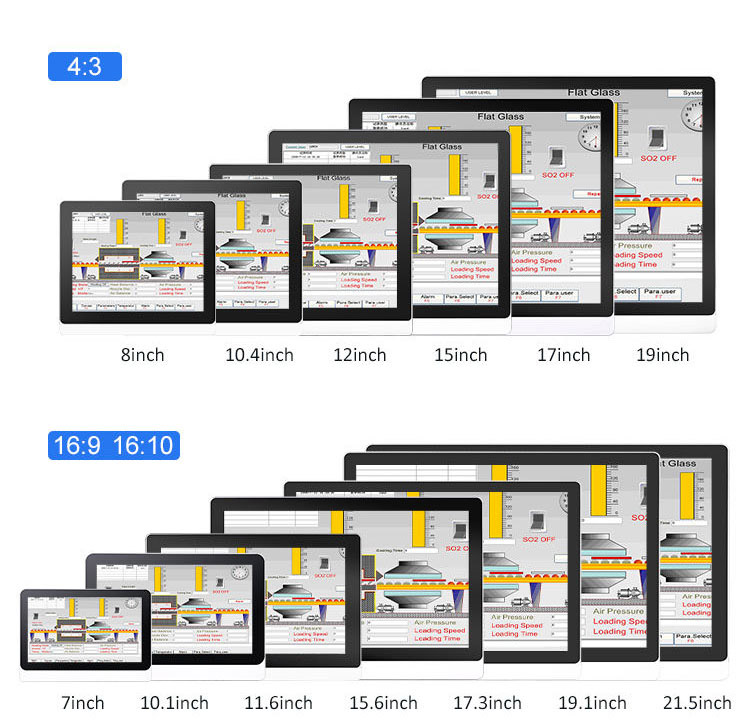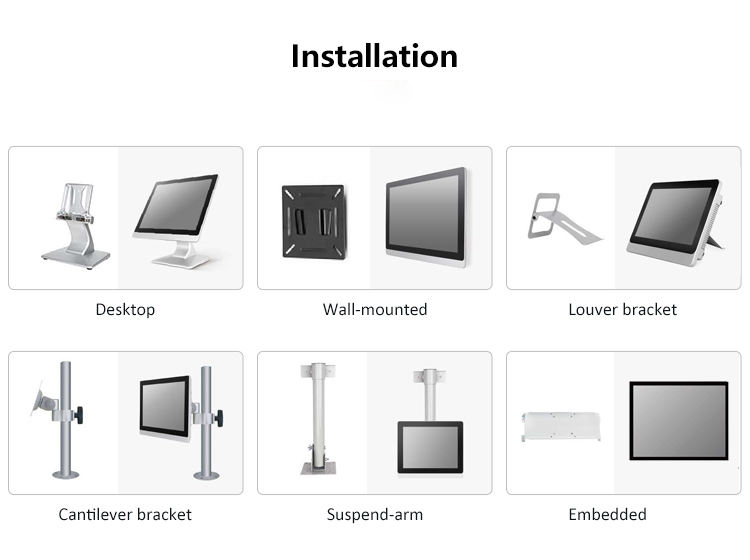 ---