| | | | |
| --- | --- | --- | --- |
| Model Name | Screen Size | Resolution | Aspect Ratio |
| TPC101-W5 | 10.1" | 1280*800 | 16:10 |
| TPC104-W5 | 10.4" | 1024*768 | 4:3 |
| TPC116-W5 | 11.6" | 1920*1080 | 16:9 |
| TPC120-W5 | 12" | 1024*768 | 4:3 |
| TPC150-W5 | 15" | 1024*768 | 4:3 |
| TPC156-W5 | 15.6" | 1920*1080 | 16:9 |
| TPC170-W5 | 17" | 1280*1024 | 5:4 |
| TPC173-W5 | 17.3" | 1920*1080 | 16:9 |
| TPC190-W5 | 19" | 1280*1024 | 5:4 |
| TPC191-W5 | 19.1" | 1440*900 | 16:10 |
| TPC215-W5 | 21.5" | 1920*1080 | 16:9 |
---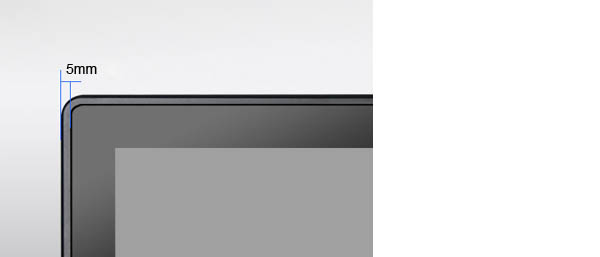 Ultra-Thin Frame Design For Better Viewing Experience
5mm narrow front frame, offering a better viewing experience for zoom in and zoom out, and providing an immersive experience for operators.

---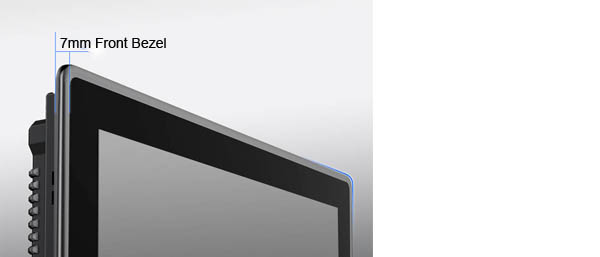 Thin Front Bezel, Arc-shaped Frame Compliant with Ergonomics
The thickness of the front bezel is 7mm, suitable for the desktop mount, wall-hanging mount, and embedded mount, to keep a perfect suit with the cabinets.

---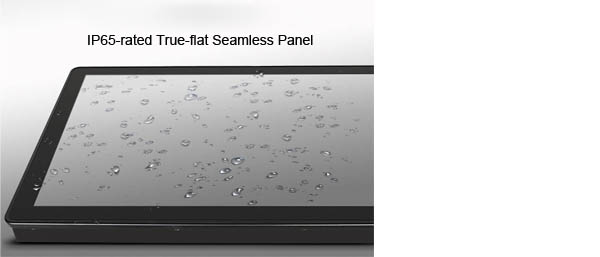 IP65-rated Dustproof & Waterproof
This panel PC with an IP65 level of protection gives against solids and liquids.
---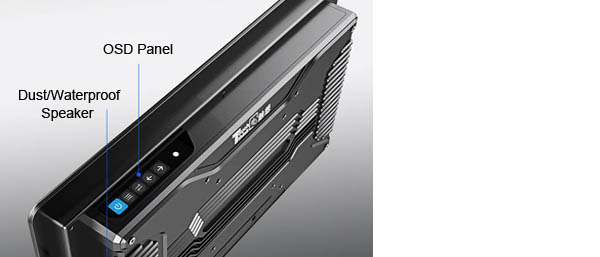 Fully-enclosed Design, Fanless Mute Heat-dissipation
- High-precision Aluminum alloy die-casting forming a rugged housing, and realize high-efficient heat-dissipation performance.

- Equipped with a dustproof and waterproof speaker.
- Support OSD customization
---
Abundant Interfaces, Support I/O Expansion
- Default with 1*DC 2.5, 1*HDMI, 2*USB2.0, 3*USB3.0, 1*LAN, 1*HD/SIM, 1*VGA, 1*Audio I/O, 1*Earthing, 1/WIFI, and more.

- Support I/O expansion and customization.
---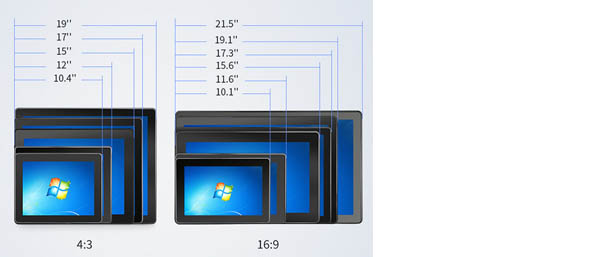 Multi Size Available To Fully Meet Your Requirements
- Screen size: 10.1" / 10.4" / 11.6" / 12" / 15" / 15.6" / 17" / 17.3" / 19" / 19.1" / 21.5"

- Support smaller or larger size customization.
- Capacitive or resistive touch screens are available.
---