Industrial Touch Screen All in one Panel PC 17.3"
The Touch Think industrial all-in-one panel PCs are designed with fanless cooling systems, lower working

noise, longer service life. These all in one PCs can be installed in a wide range of environments due to
their variety of mounting style, such as wall-mounted, desktop, VESA arms, panel mount.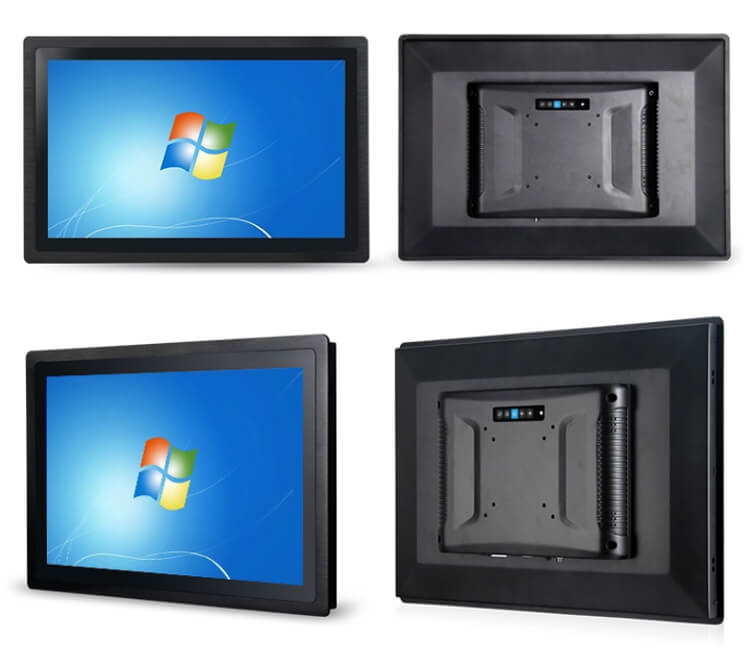 Industrial Touch Screen Panel PC Features
1. All Touch Think series industrial panel PCs support multitude installation types, such as wall-mounted,
embedded, desktop and cantilever.
2. Two standard colors is black and silver for the panel PC, but we provide appearance color customization
service for customers.
3. All the industrial panel PCs are compliance with IP65 rated waterproof and dust-proof standards.
4. Working temperature range for industrial panel PC is -20~70 Celsius degree, (-4 ~158 Fahrenheit degree ),
humidity range is 10%~90%.
5. The industrial tablet PC support long-time and all-weather running, up to 365days*24 hours and without
interruption.
6. The thickness of all in one panel PCs' front panel can be 3mm, 10mm or true flat panel.
7. Touch Think industrial touch screen panels adopt with Aluminium alloy shell, good mechanical properties,
better performance of heat-dissipation.
8. It adopts industrial control HD LCD screen + LED backlight screen, highlight picture, perfect color display.
9. The industrial panel PCs are support resistive touch screen, capacity touch screen, IR touch and non-touch
screen. Suitable for various industrial environments and terminal devices.
10.Provide standard I/O interface: VGA, HDMI, DVI, automatic identification signal channel, also support other
customized multi interfaces.
11.The I/O ports are support expansion customization services.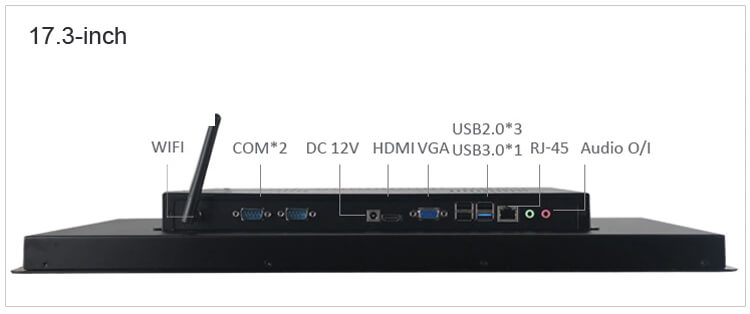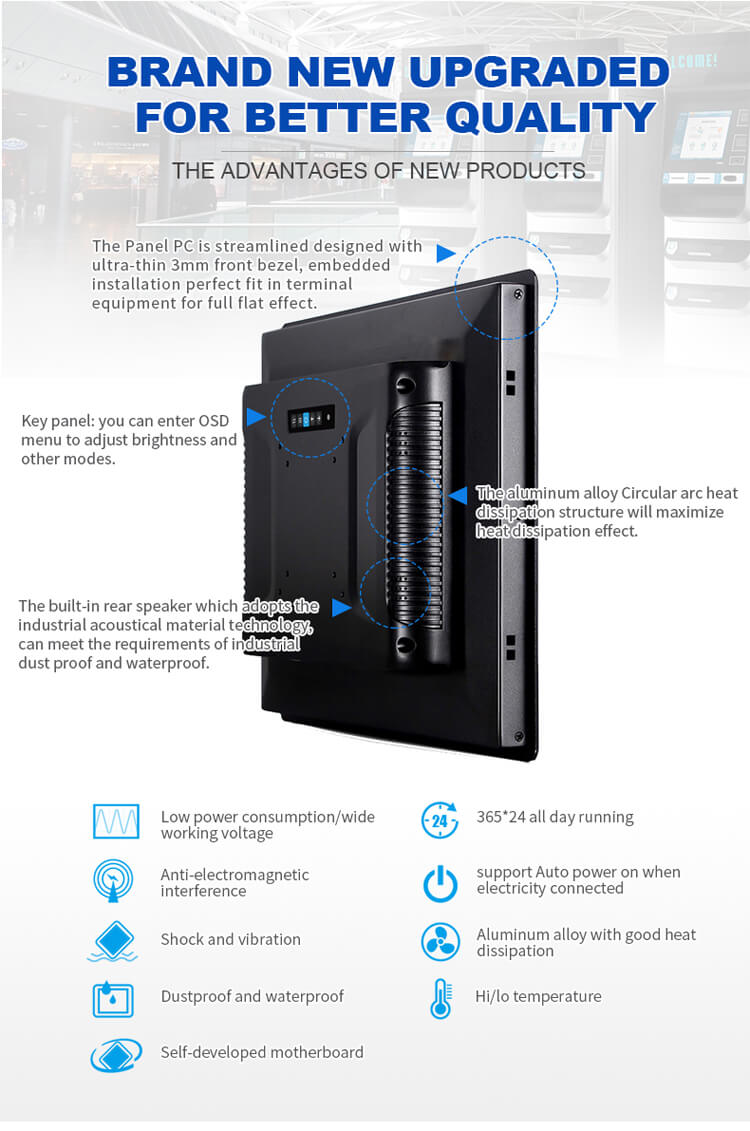 OEM/ODM Services for Touch Think Industrial Panel PCs

Screen Customization for Touch Think Industrial PCs
1. High brightness screen: default 400cd/m2, support customization to 1500cd/m2.
2. Photosensitive head: customize the screen brightness automatically based on ambient light.
3. All perspective: standard 160°, 178° wide viewing angle customized.
4. Touch screen: capacitive touch screen PC, resistive touch screen panel PC, IR touch screen industrial PC.
5. High resolution screen: customize higher resolution than standard LCD screen.
6. Screen size: support to customized screen.
7. Others: dust-proof, water-proof, explosion-proof, anti-glare, electromagnetic screen.
Other Customization for Touch Think Industrial Monitors
1. Appearance customization: support appearance design, sample customization.
2. Working temperature: standard temp is -20~+70°C, we can customize wider working temp: -30~+80°C.
3. LOGO customization
4. System software customization: compatible with all software requirements.
5. I/O ports customization: support adding more ports according to your demands.
6. Wide voltage: 12V-24V.
7. Special materials: for special occasions.
8. IP grade: The industrial monitors can be customized fully-sealed dust-proof and waterproof.
Functional module adding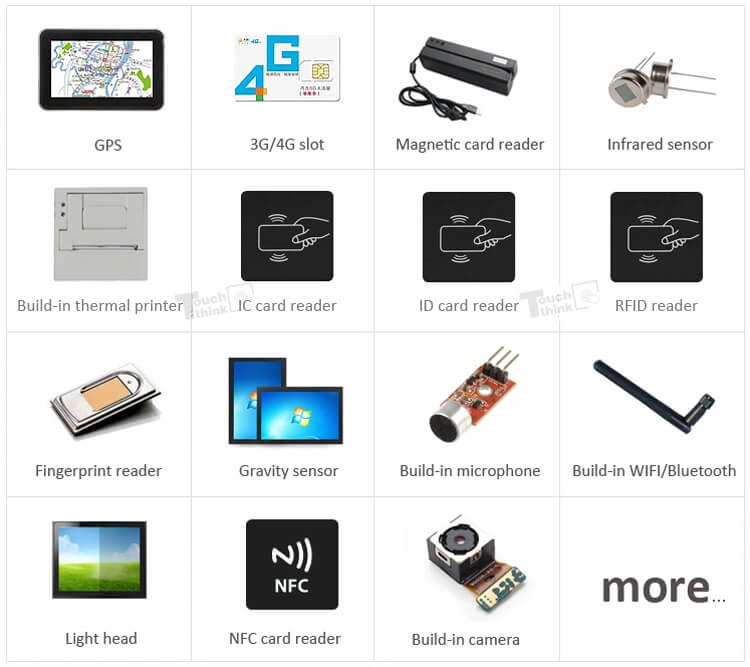 Industrial all-in-one PC Application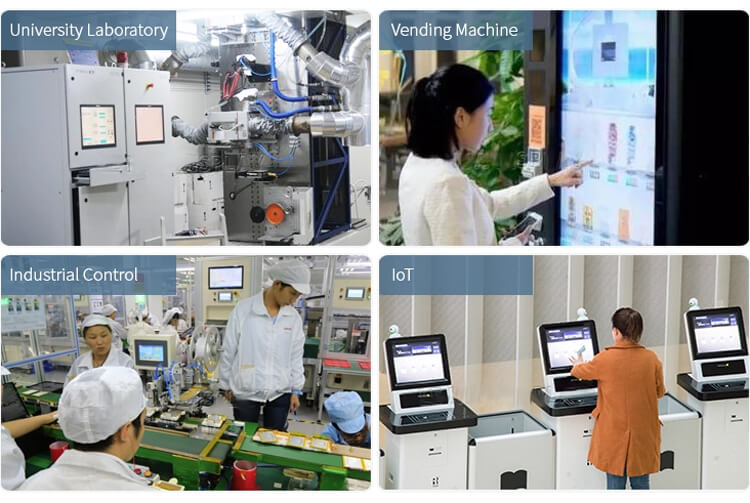 We choose very trustworthy express companies to ship the industrial panel PCs to our clients.