Industrial Touch Screen All in one Panel PC 17.3"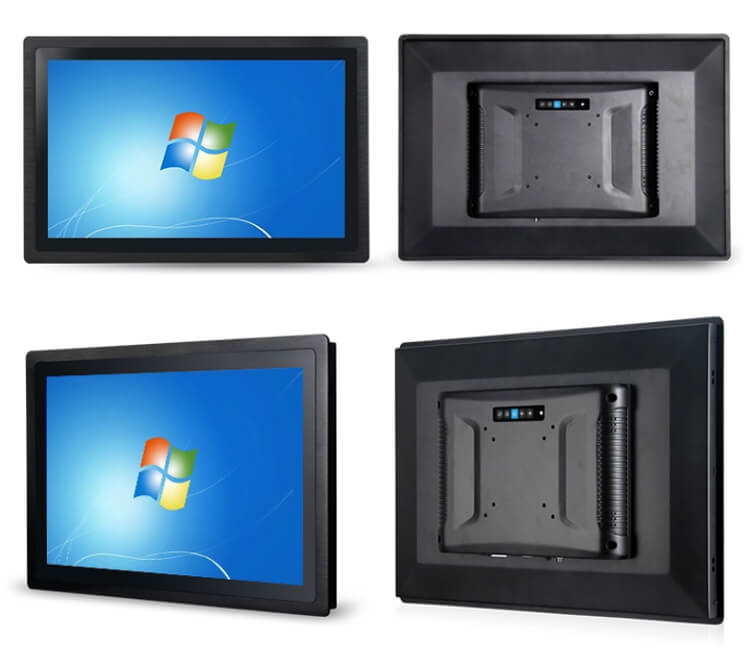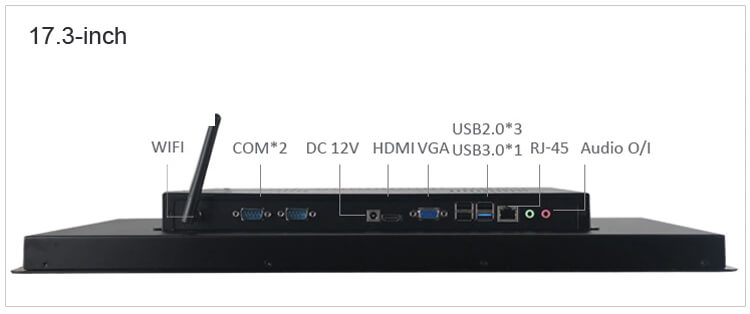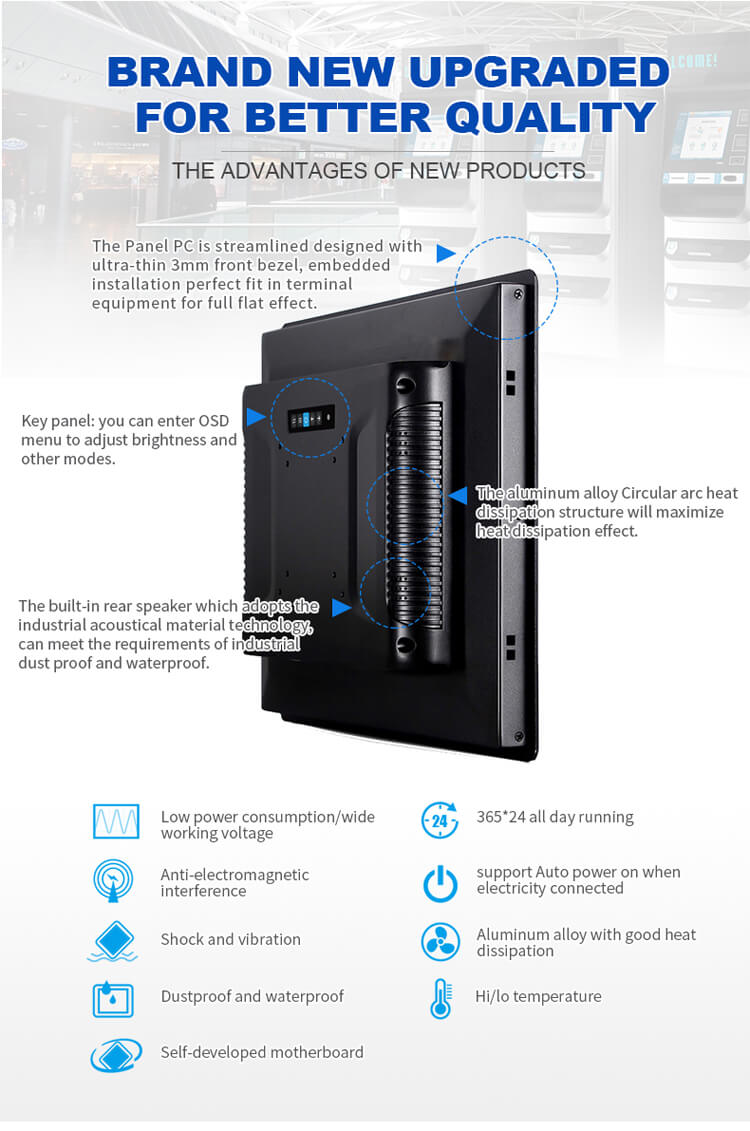 Functional module adding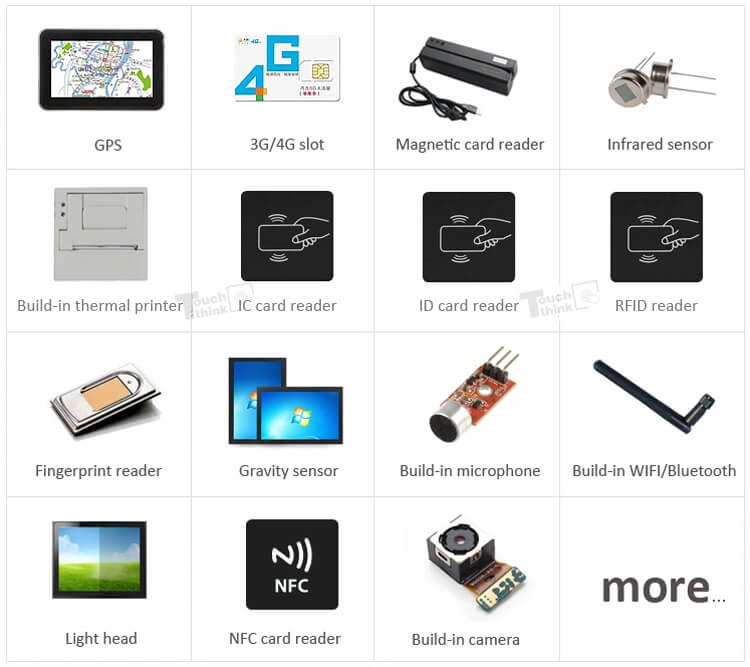 ---
OEM/ODM Services for Touch Think Industrial Panel PCs

Screen Customization for Touch Think Industrial touch PCs
1. High brightness screen: default 400cd/m2, support customization to 1500cd/m2.
2. Photosensitive head: customize the screen brightness automatically based on ambient light.
3. All perspectives: standard 160°, 178° wide viewing angle customized.
4. Touch screen: capacitive touch screen PC, resistive touch screen panel PC, IR touch screen industrial PC.
5. High-resolution screen: customize higher resolution than a standard LCD screen.
6. Screen size: support the customized screen.
7. Others: dust-proof, water-proof, explosion-proof, anti-glare, electromagnetic screen.
Other Customizations for Touch Think Industrial Monitors
1. Appearance customization: support appearance design, sample customization.
2. Working temperature: standard temp is -20~+70°C, we can customize wider working temp: -30~+80°C.
3. LOGO customization
4. System software customization: compatible with all software requirements.
5. I/O ports customization: support adding more ports according to your demands.
6. Wide voltage: 12V-24V.
7. Special materials: for special occasions.
8. IP grade: The industrial monitors can be customized fully sealed dust-proof and waterproof.
---