Best All in one Computer Industrial Motherboard 17"
The Touch Think industrial all-in-one computers with Android OS are fully enclosed and ruggedized touch
screen PCs with multi-control capacitive touchscreen, fanless and mute heat-dissipation design. These in-
dustrial tablet PCs can be used in a wide variety of applications thanks to their multiple installation method,
supporting open frame, wall mounts, desk stands, on swing arms, embedded into other cabinets. All Touch
Think series of all-in-one computers utilizes rugged industrial grade motherboards & electronic components
to enhance performance in harsh environments under all-weather conditions, such as heat, moisture, cold
and dust. Based on the demands of your applications, you also can choose our resistive touchscreen and
non-touch screen.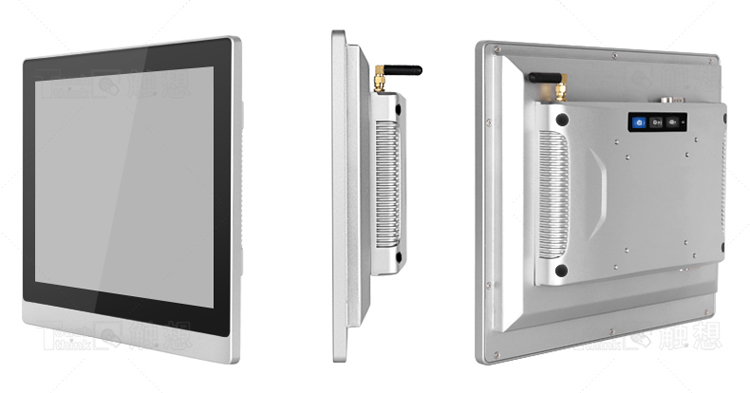 Features of Touch Think Android Industrial Computers
1. Industrial aesthetic design for appearance, more elegant, offer black and silver colors for shell.
2. The all-in-one tablet PC is pre-installed Android 6.0, and support more Android version.
3. We have independent R&D department for design and produce motherboards, drive boards.
4. Provide SDK development kits for global customers, and offer more functional module service.
5.The whole body of the all-in-one PC adopts Aluminum alloy material for anti-oxidation, and high heat-
Functional Module Customization Service