Industrial Android Tablets on sale 10.4"
Touch Think industrial Android panel PC provides high definition LCD display with a high-quality image,
support ten-point capacitive touch or non-touch style. IP65 rated waterproof and dust-proof for the front
bezel. They are suitable used under extreme temperature range at -20°C ~70°C. And support sun-
light readable for outdoor and indoor devices.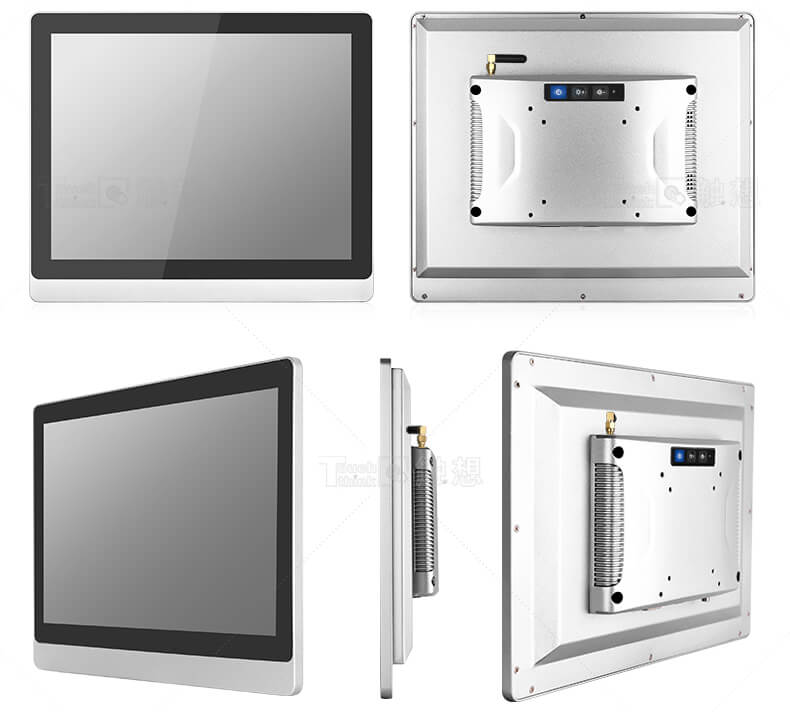 Main characteristics of Touch Think Industrial Android Tablet PC:
1. The industrial touch-controlled tablet PC is the structure of an integrated computer. The host computer,
liquid crystal display and touch screen are integrated, and the stability is better than ordinary computers.
2. Adopting the popular touch function, which can simplify the operation, make it more convenient, quick,
and more humane.
3. The size of industrial touch screen tablet PC is smaller and easier than ordinary computers in terms of
installation and maintenance.
4. Touch Think industrial Android tablet PCs designed with fanless cooling system. It is lower power con-
sumption, lower working noise and better heating-dissipation than traditional fanny tablets.
5. With beautiful appearance and widely used in applications. In fact, the relationship between industrial
tablet PCs and commercial computer are mutually inseparable. Both of which have their own fields of
application, but they interact with each other and promote each other, which reflects the advancement
and progress of science and technology.
Main application areas of Industrial Android Tablets
Touch Think industrial Android tablet PCs can used in industrial field, they can be embedded into other
machines, cabinets or placed on the operating table, display the operation interface by human-machine.
Application Display of Industrial Flat Panel Operator
Applied in telecommunications, power, multimedia, national defense, automation equipment, manufactur-
ing and other fields, leading number used as man-machine interface, thin client, PLC and POS communi-
cation and control terminals. Besides, the industrial tablet PCs also can be used in the digital hospital for
installing on the patient room to monitor the patient's condition, which can improve service and manage-
ment level. What's more, Touch Think industrial Android tablet PC also can be used in media (advertising)
player or query terminal in public places such as banks, shopping malls, hotels, railway stations, buses,
metro stations and parks. The Android industrial panel PC is also serves to high-end community as home
service terminal, to achieve intercom, message, home-cost query, commodity ordering, household
appliances management, temperature and humidity control, etc.