Android All in One Panel PC Easy Touch 12"
Touch Think industrial tablet PC designed to operate under harsh industrial environments. IP65 rated water-
proof and dust-proof for the front panel. They are designed to withstand vibration and shock. Safe during
shipment. Support fanless cooling system, without noise during running. Easy to install and maintain for
users. Offer multi-point capacitive touch and non-touch, also support non-touch for the panel PC according
to different application.
Display of Touch Think Industrial Android All-in-one Panel PC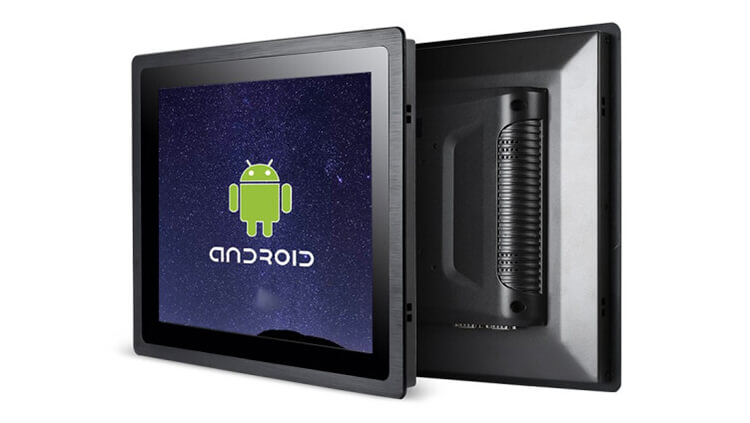 Touch Think All-in-one PC Features
1. The industrial Android panel PC is designed to full flat seamless front panel, easy to maintain, more
suitable for embedded installation.
2. IP65 rated water-proof and dust-proof, effectively withstanding the infiltration of dust and water vapor.
3. Aluminum alloy shell with high hardness, 7H level, which enhanced protection performance for screen.
4. Shock-proof, high and low temperature resistance, working temperature range up to - 20 ~70°C.
5. The rear cover of panel PC designed with a circular arc structure, high heat-dissipation.
6. Anti-EMI: it meets EMI/EMC standard, performs perfect in harsh condition.
7. Reserved dustproof&waterproof horn hole: the horn adopts to technology of industrial sound transmision
material, it also support dust-proof and waterproof.
8. External key adjustment function: built-in button for adjustment of screen brightness, it reduced complex
and tedious operation.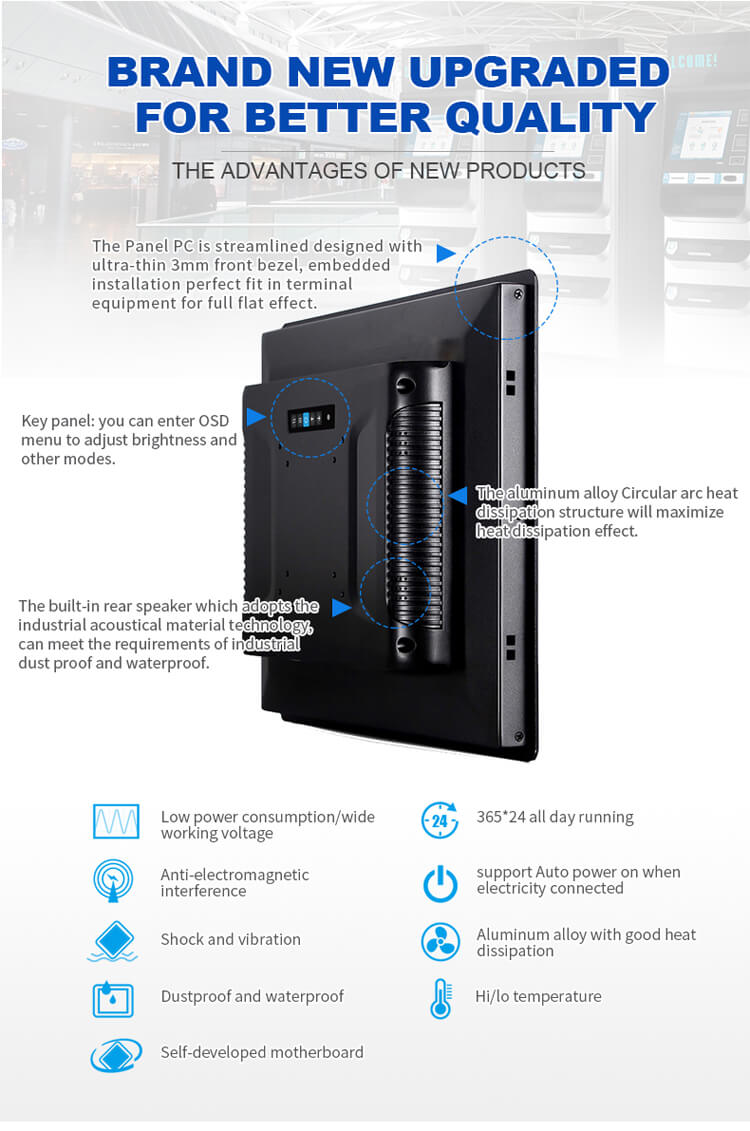 Touch Think panel PC offer rich ports for customers: RJ45, HDMI, DVI, VGA and special anti-drop DC.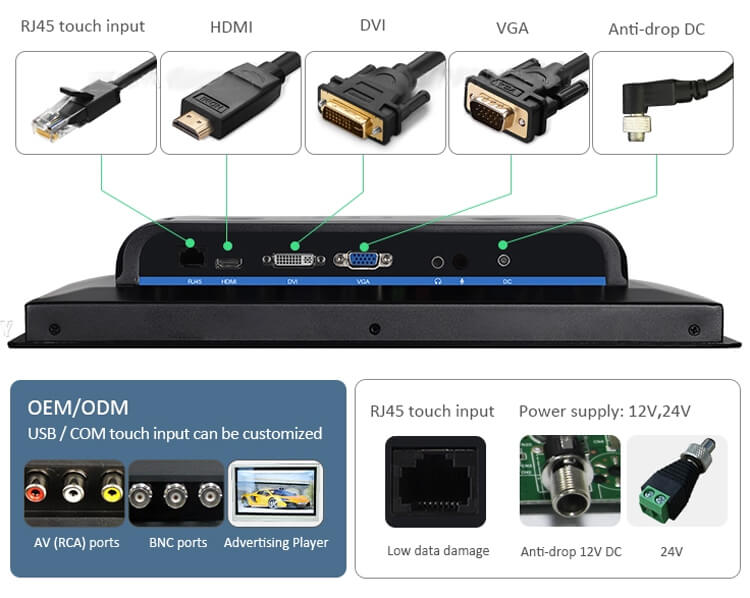 Touch Think All-in-one PC Motherboard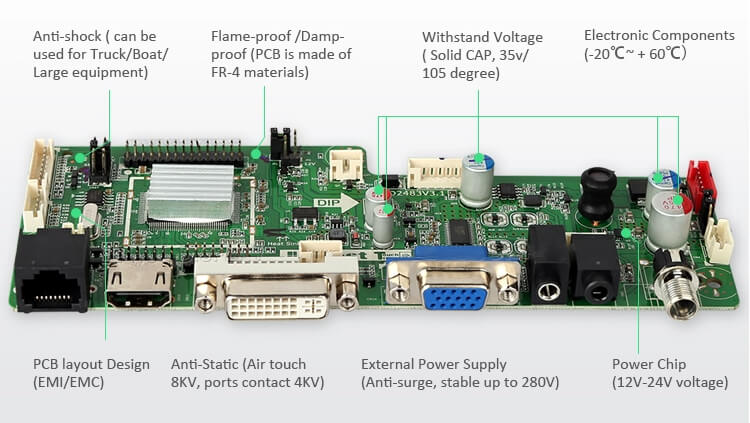 The Android all-in-one PC support multi-type of installation methods in different application.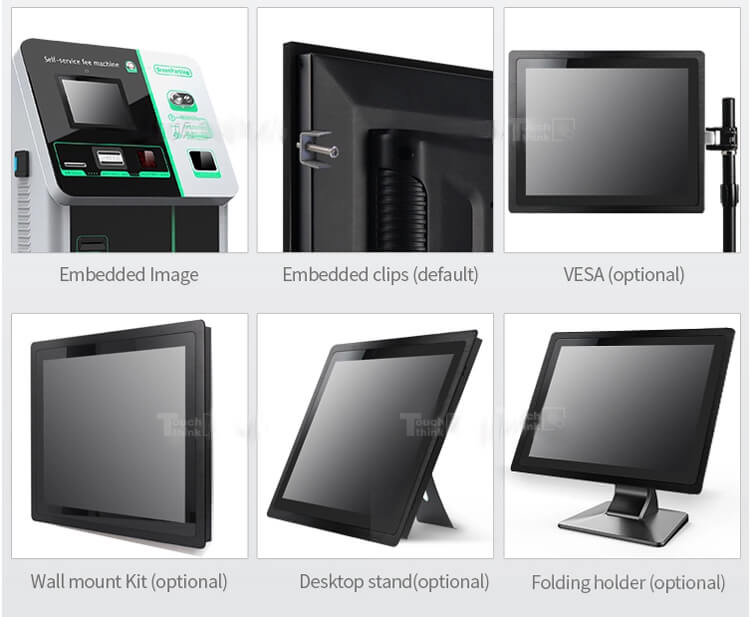 Application of Touch Think Industrial Android Panel PC