15" Industrial Android Panel PC With Factory Wholesale Price
Touch Think industrial touch screen all-in-one panel PC with Android OS delivers high-quality picture and smooth operation for users no matter for indoor or outdoor devices under harsh conditions. Touch Think all-in-one PCs are designed for multi applications, and withstands a wide operating temperature range.
Touch Think Android Industrial Panel PC Features
1. Offer many installation styles: desktop, embedded, wall-mounted panel mount, and VESA.
2. Color: black or silver, offer appearance color customization service.
3. These industrial all-in-one PCs have passed IP65 waterproof and dustproof standards.
4. Working temperature is -20~70 Celsius degree, humidity range is 10%~90%.
5. Support long-term, all-weather operation, 365 days*24 hours long-time without interruption.
6. It designed with a 3mm bezel thin front bezel, suitable for embedding into other devices.
7. Aluminium alloy shell, high performance for heat-dissipation.
8. Support non-touch and capacity touch screen.
9. Standard I/O interfaces: VGA, HDMI, DVI, automatic identification signal channel, also support other customized multi-ports.
10.Special design for DC power port with anti-shedding.
11.Anti-interference design to meet EMI / EMC standards.
12.Triple protection for the monitor: explosion-proof, moisture-proof, and flameproof.
13.Shock resistance for industrial computer reach GB2423, it can be well-protected during transportation.
14.Anti-static level of contact is 4KV, supporting customized MAX 16KV for industrial panel PCs.
15.Offer a multitude of ports for customers according to different applications. Support I/O expansion.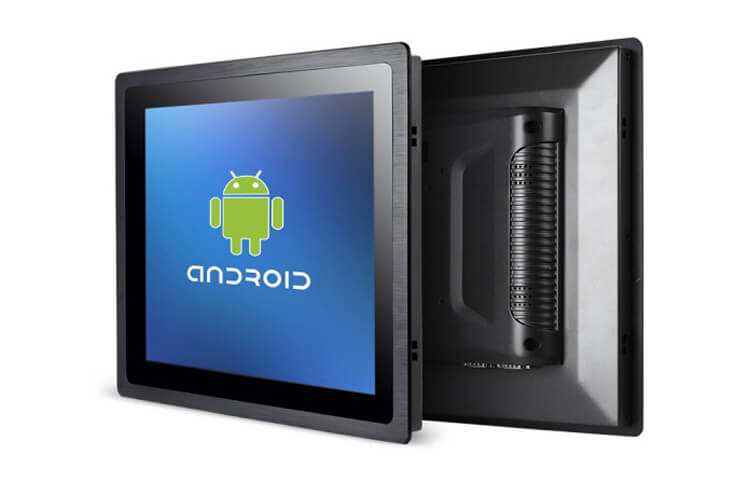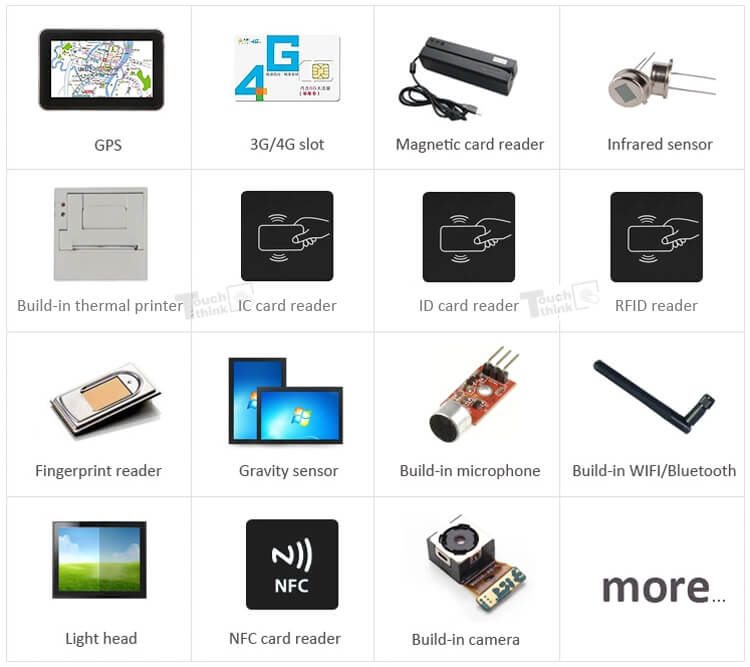 Installation Methods for Touch Think Industrial Panel PC with Android OS