Industrial Capacitive Touch Screen Display Flat Panel 10.4"
This is the newest 4th generation industrial monitor from Touch Think company, LED backlight display, and equipped with A+ perfect screen. IP65 rated waterproof and dust-proof for the front panel. The industrial display adopts a capacitive or resistive touchscreen with 350 nits standard brightness, support customize to a maximum 1500cd/m2.
Touch Think Industrial Grade Touch Monitor Features
1. New appearance upgrade

Thin narrow bezel: exquisite craft aesthetic design, narrow frame with rounded corners, back key panel, exquisite arc side, waterproof horn hole, impact-resistant panel.
2. True flat IP65 dustproof and waterproof panel design
The industrial display is designed with a seamless flat panel, effectively prevent water droplets and dust from permeating into the inner structure, and prolong the service life of the industrial monitor.
3. Fanless cooling system, mute running heat-dissipation
Fully enclosed for the whole machine, offer fanless cooling system design, no noise running for a long time.
4. Back button panel, easy debugging
The industrial touch display monitor supports VGA+HDMI+DVI automatic identification signal channel.
5. Self-developed display drive board
The self-developed display drive board with anti-surge, anti-static, anti-vibration, anti-interference, anti-overvoltage, flame-proof, explosion-proof, moisture-proof.
6. Meet the voltage requirements of industrial products
All Touch Think series industrial-grade monitors adopt imported power management chip design, wide voltage reaches 12-24V.
7. Demanding improvements for a better experience for users
Offering better user experience for customers: support anti-jamming up to EMC/EMI standard; Shock-proof in compliance with standard GB2423, extremely high and low-temperature resistance
8. Pure flat panel with better touching.
Any position click will get a quick response and no drift.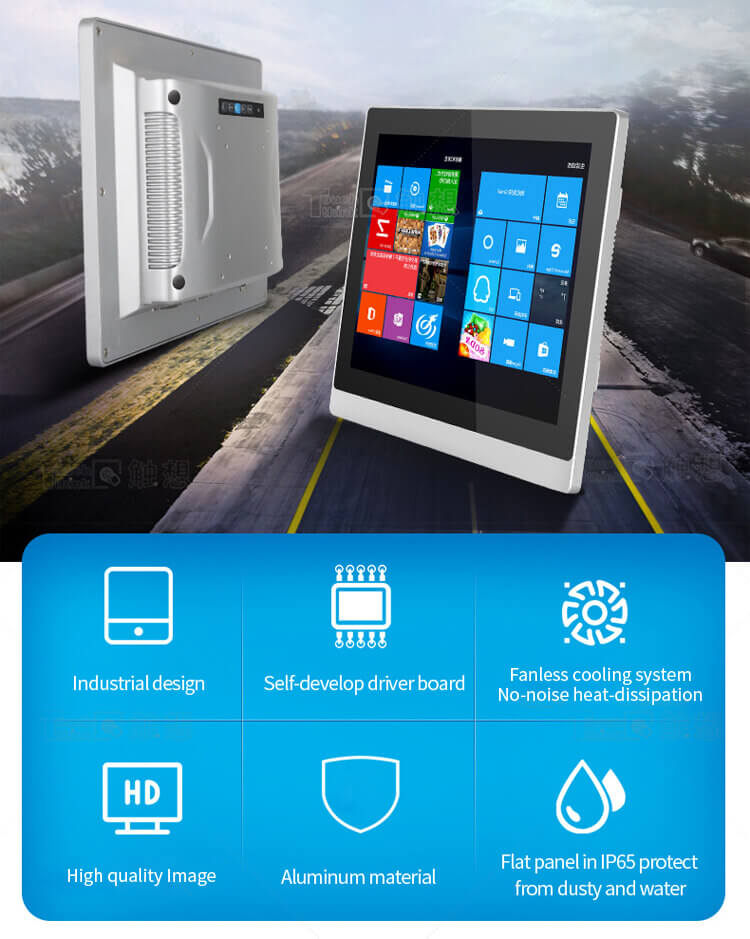 Touch Think Industrial Monitor Display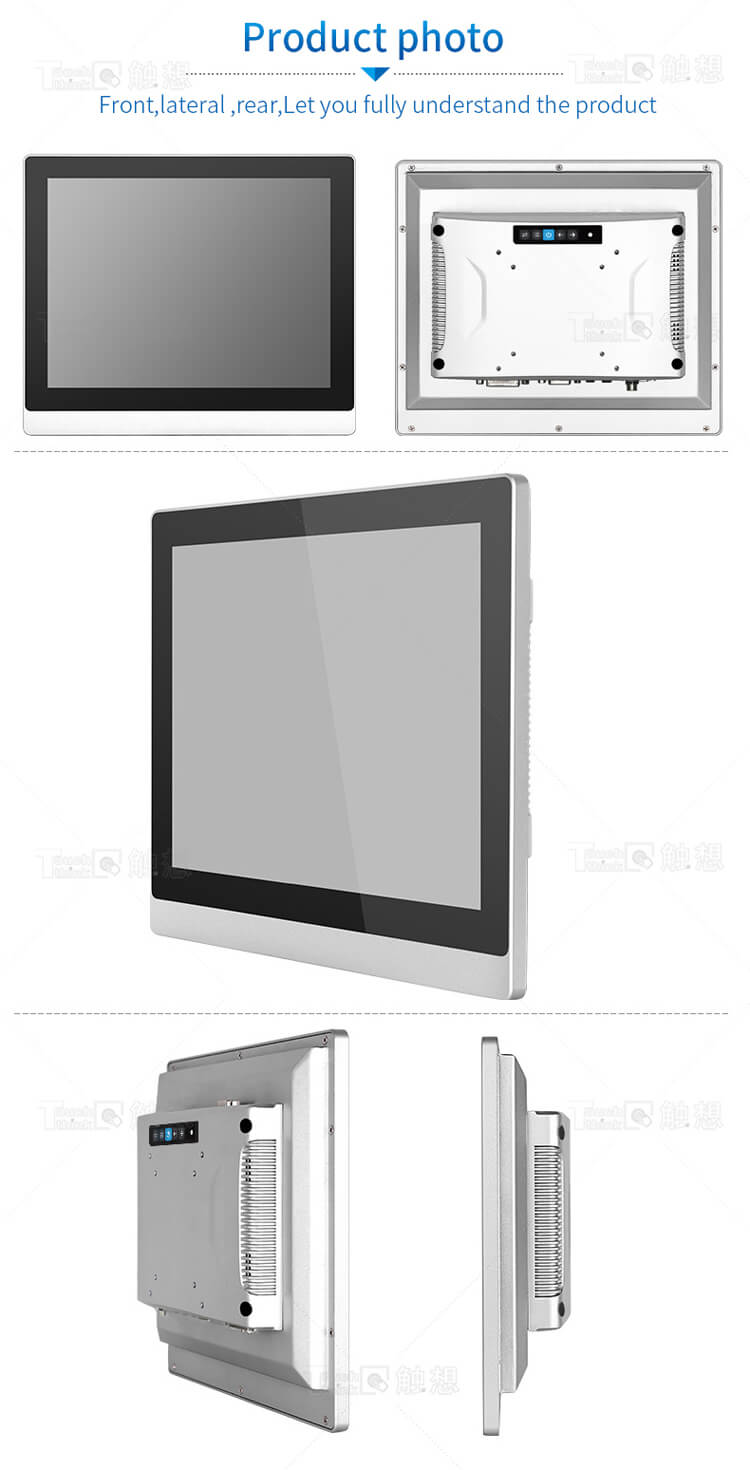 Industrial Capacitive Touch Monitor Interfaces Display
Touch Think also supports kinds of OEM/ODM customization services for industrial display interfaces.