Industrial Monitor Capacitive Multi Touch Screen 10.1"
Touch Think industrial monitors deliver the newest LCD flat panel technology for industrial environments.
Multi-touch capacitive touch screen industrial monitor is perfect suited for kinds of special environments
such as automation, monitoring and remoting areas.
Advantages of Capacitive Touch Screen Monitor
Capacitive touch screen: It is electrostatic induction, such as the commonly used mobile phone touch
screen belongs to capacitive touch mode.
Advantages: easy and accurate to touch, long service life.
Touch Think Industrial Monitors Display
A True Flat panel monitor, easy to clean and maintain the front surface display with such edge-to-edge
design.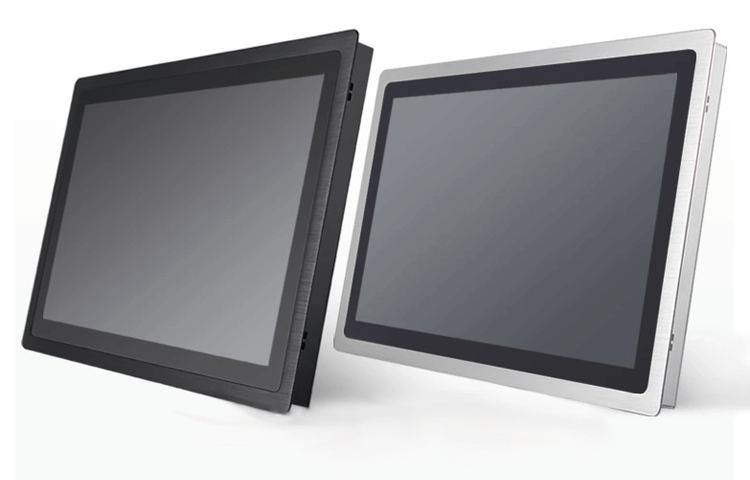 This industrial monitor leaves installation holes on the back of monitor, to satisfy clients' variety of installation
methods.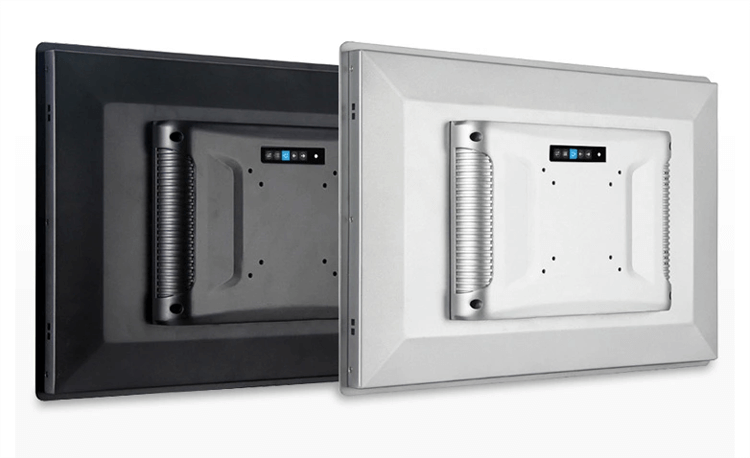 Touch Think Industrial Monitors Features: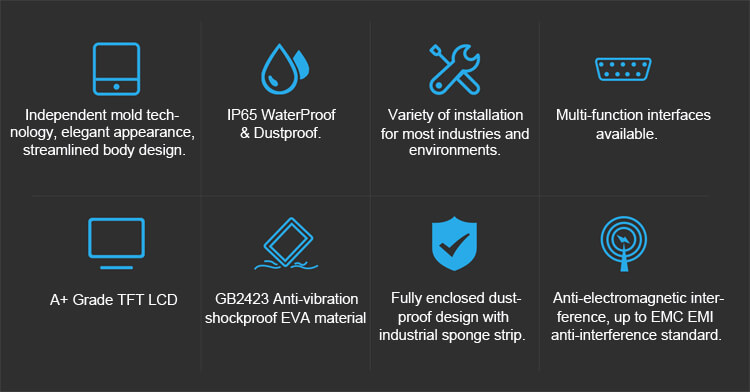 1. Touch Think is the leading professional monitor field one-step solution provider. We have a professional
R & D team, and five production line for whole production and assembly. In addition, we have independent
molding department for industrial monitor's body and the front panel molding, which is benefit for us to con-
trol the production and purchase cost. It's also more cost-effective to our clients for massive purchase.
2.All Touch Think series industrial monitors are designed with whole enclosed seamless front panel, and up
to IP65 rated waterproof and dustproof, which means the industrial monitor can perform perfect in all kinds
of industries and environments.
3.The industrial LCD monitor is designed for kinds of application, and supporting variety kinds of installation
methods, such as panel mount, embedded mount, wall mounted, desktop mount and so on. At present, em-
bedded monitors are one of most popular installation style in most of cases.
4.Supporting variety of interfaces, VGA, HDMI, DVI, more interfaces are available, and offer customized inter-
faces.
5.Touch Think adopts to A+ grade TFT LCD for the industrial monitors, In the LCD panel manufacturing indus-
try, there are generally four quality grading standards for LCD screens, namely: A+, A, B, and C. The lower the
level of the panel, the lower the production cost of product, and the defects in quality will become more promi-
nent. For the A+ level liquid crystal displays, most of them have no bright and dark spots, and generally only
very few bright and dark spots are exist in one batch cargo, and the bright and dark spot never appear in the
center of the display.
6.All Touch Think industrial monitors satisfy the GB2423 anti-vibration level, and adopts to EVA shockproof
material, which is suitable for running in kinds of automation industrial environments, agricultural production
controlling or other outdoor application.
7.The industrial display is designed with fully enclosed dust-proof with industrial sponge strip, durable and
easy to clean and maintain, all the inner electronics components are well-protected, which also prolong in-
dustrial monitor's service life.
8.All Touch Think industrial monitors for exporting global market have passed strict CE standard test, EMC
and EMI anti-electromagnetic interface test, and have get CE certificate and related test report. They are
designed compliance with importing countries' standard.
Industrial Monitor Production Detail
All Touch Think brand industrial monitors with LCD display screen will pass nine strict test steps before
shipping to our global clients. We care about clients' using feeling and regard customer and quality as our
core value.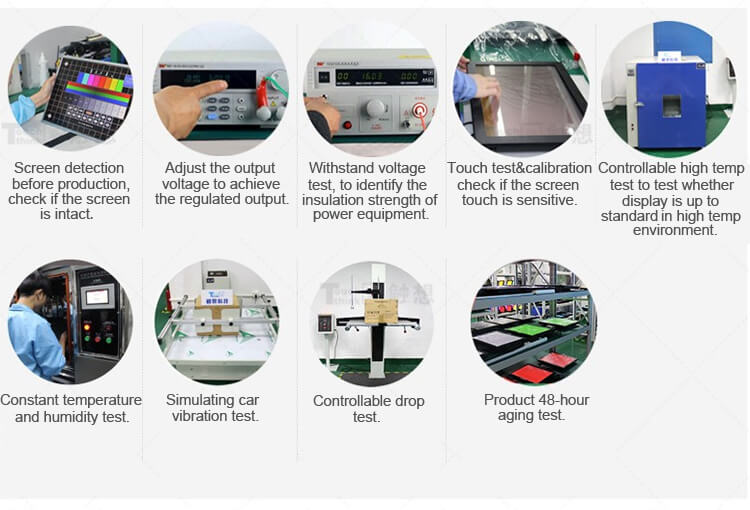 Certificates Display

Touch Think series industrial touch screen monitors have obtained many domestic and international quality
system certifications. And support export to global market.