Android Industrial Computer All-in-one fanless Panel PC
The Touch Think industrial all-in-one computers with Android OS are fully enclosed and ruggedized touch
screen PCs with multi-control capacitive touchscreen, fanless and mute heat-dissipation design. These in-
dustrial tablet PCs can be used in a wide variety of applications thanks to their multiple installation method,
supporting open frame, wall mounts, desk stands, on swing arms, embedded into other cabinets. All Touch
Think series of all-in-one computers utilizes rugged industrial grade motherboards & electronic components
to enhance performance in harsh environments under all-weather conditions, such as heat, moisture, cold
and dust. Based on the demands of your applications, you also can choose our resistive touchscreen and
non-touch screen.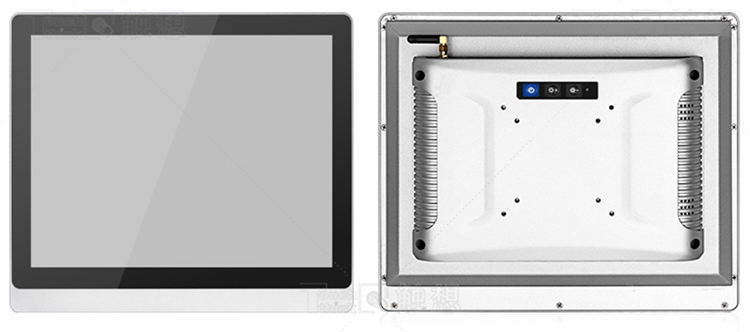 Features of Touch Think Android Industrial Computers
1. Industrial aesthetic design for appearance, more elegant, offer black and silver colors for shell.
2. The all-in-one tablet PC is pre-installed Android 6.0, and support more Android version.
3. We have independent R&D department for design and produce motherboards, drive boards.
4. Provide SDK development kits for global customers, and offer more functional module service.
5.The whole body of the all-in-one PC adopts Aluminum alloy material for anti-oxidation, and high heat-
dissipation, all the inner electronic conponents are well-protected during working and storage for harsh
industrial environments and other outdoor commercial self-service terminal devices.

Elegant appearance, full sense of science and technology, aluminum alloy material, high heat dissipation,
low power consumption, It is specially designed for a variety of complex environments.
Thin narrow corner design, aluminum alloy material frame, 10mm thickness arc front panel design, exquisite
and safe, high screen hardness, not easy to scratch. The panel has strong impact resistance.

Rich interfaces can satisfy the control of electronic lock, and the tablet PC support the secondary develop-
ment and use for customers, easily meet the needs of different industries.
Pure flat seamless front panel, up to IP65 dust-proof and waterproof, they are compliance with industrial
needs.

A64 Cortex-A53 quad core 64-bit CPU, plus Android 6.0 main board, 1.5GHz, high performance.
For the use of material of the whole all-in-one PC, we pay more attention to its reliability, adaptability to the
environment, real-time, expansion for ports, EMC compatibility and so on.
Support Functional Module Customization Service