Embedded All In One PC Industrial Grade IP65 Rated 10.4"
This Touch Think industrial all-in-one PC is fully enclosed touch screen or non-touch PCs, supporting
fanless cooling systems. The all in one computer can be embedded into wide variety of environments.
Industrial All-In-One PC Display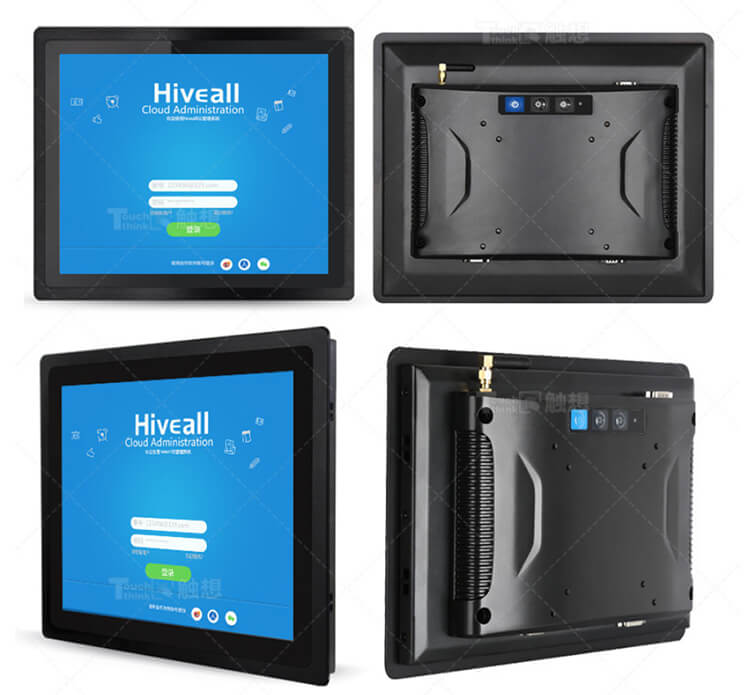 Detail of Touch Think 10.4 inch Industrial All-in-one Panel PC with Windows System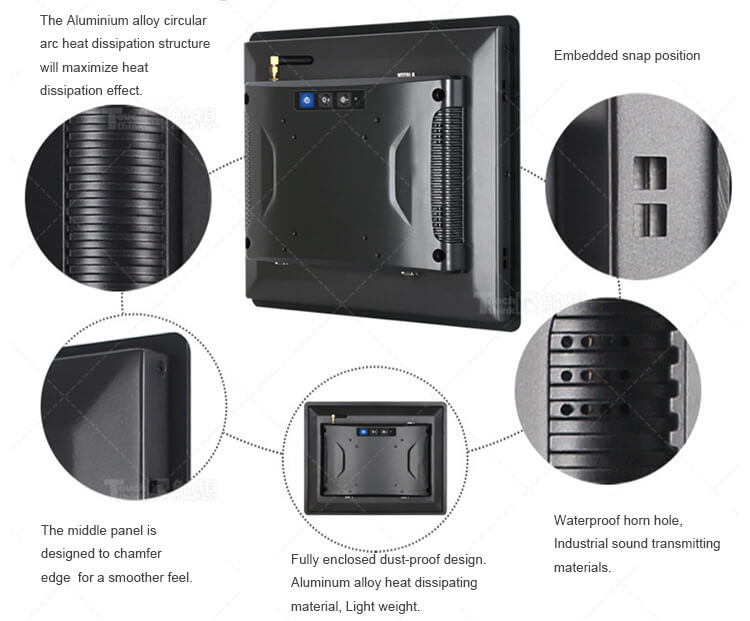 Case Display
Take Touch Think 10.4" industrial all in one PC embedded mounted as example:

1. Application range: Train station, gymnasiums and stadiums, school entrance door.
Application Equipment: Automatic Fare Gate
Customer demand: Face recognition, RFID, camera
Product Feature:Industrial panel PC with Windows system support customized face recognition, infrared
sensing function, front camera, these function can enhance real-time monitoring the channel status. Also,
it supports RFID, fingerprint recognition, and fast identity recognition, which can improve work efficiency
and enhance safety and security.
2. Application range: Library, community, city block.
Application Equipment: Self-service book borrowing and returning equipment.
Customer demand: RFID technology, 7*24 hours whole-day working, smart and easy to maintain.
Product Feature: Industrial all in one PC applied in this device needs multi-function customization service
such as RFID, scanner, infrared technology, printing, camera, and 4G Network Module. And it should adopt
to industrial grade components to keep the all-in-one PC running for 24 hours. Such an industrial all in one
PC becomes a micro and smart self-service library by depending on the rich library resource.

3. Application range: Commercial Street, park and square.
Application Equipment: Smart pole
Customer demand: High brightness, waterproof and dust-proof, high definition.
Product Feature:Industrial all in one panel PC applied in such environments need high brightness, such as
800cd/m2, and built-in photosensitive system is fitted to adjust the lightness of screen automatically according
to the ambient light. IP65 waterproof and dust-proof. Standard interfaces such as DVI, VGA and HDMI to satisfy
kinds of information transmission. Touch Think series industrial all-in-one Windows computer adopt to industrial
grade mainboard to keep the device running for 24 hours without interruption.
4. Application range: Frequency converter control cabinet, industrial control cabinet, electrical control cabinet.
Application Equipment: Control cabinet.
Customer demand: Vibration-proof, anti-interference, electrostatic surge prevention structure, and good heat
dissipation.
Product Feature: Industrial all in one PCs apply in such case have passed EMI and EMC anti-interference test,
also passed GB2423 anti-vibration test. What's more, It need design electrostatic surge prevention structure to
deal with unstable voltage environment. All Touch Think updated series industrial all-in-one Windows PC adopt
to aluminum alloy fully enclosed shell, circular arc-designed side panel has no holes and more heat-dissipating.
Capacitive touch screen is recommended in this case as it's easier to operate.
Industrial All-in-one Windows Panel PC Interface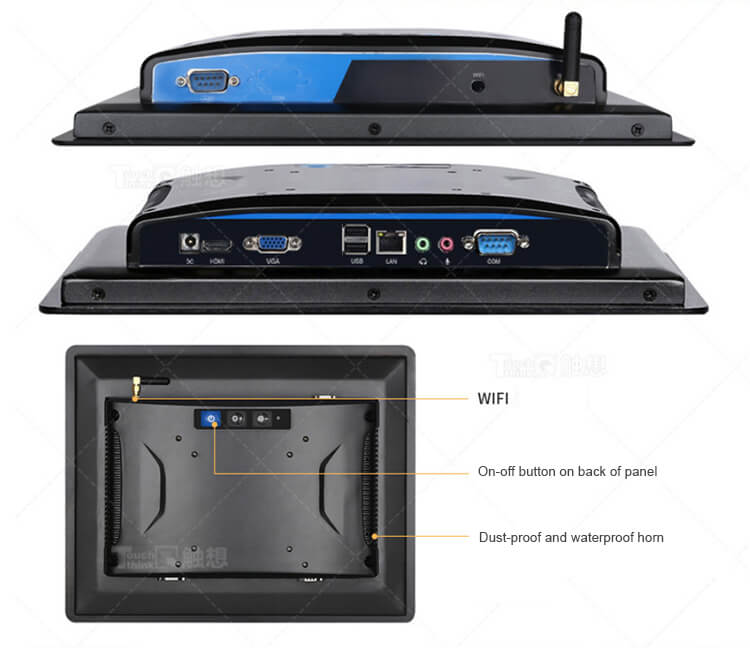 Touch Think Industrial All-in-one Panel PC Customization Service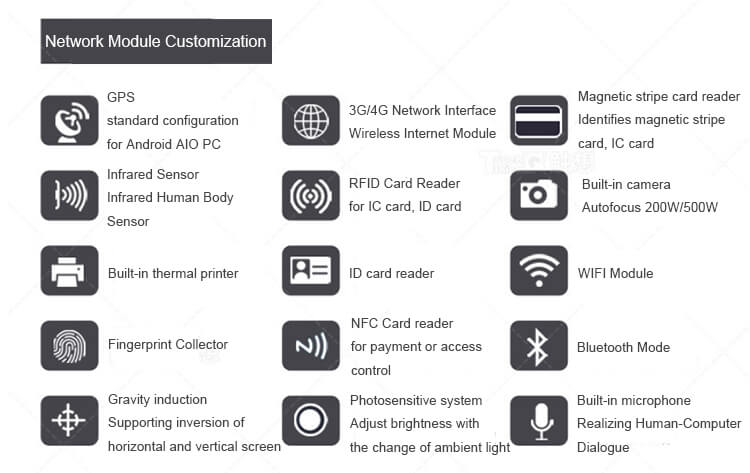 All-in-one PC Customization Process