Industrial Windows All in One PC with J1900 CPU and Touch Screen 11.6" Displays
Model: TPC116-W2
The 11.6-inch Touch Think industrial all-in-one computers are fully enclosed by Aluminum Alloy Shell and a high-brightness touch screen with fanless cooling systems. They can be equipped with a variety of cabinets, touch screen Kiosks, transportation tools, and complex industrial environments. They are designed with wall-mounts, desktop, embedded mounting, and VESA, etc.
Industrial Panel PC Features
● Standardized interfaces in software and hardware, support customization expansion interfaces.
● Offer multi HMI solutions with configurations for identity authentication, access control system and face recognition, etc.
● International quality standards and CE, RoHS, FCC approved.
● Ease to install and operate, easy to main.
● Windows 7,8,10 (Pro), or Android system for optional, support multi-language.
● Supporting OEM/ODM customization service for the global market.
● Three-year warranty.
---
Touch Think Industrial Panel PC Details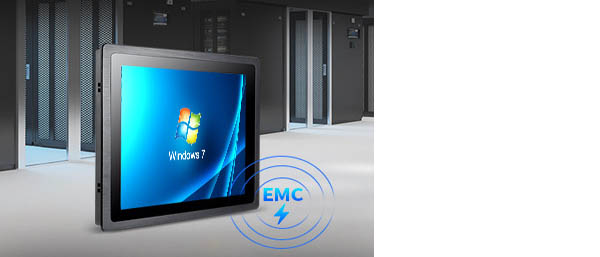 Industrial Panel PC with Excellent Anti-electromagnetic interference Performance
This industrial touch panel PC with a ruggedized design provides high reliability and stability EMC and EMI Certified in heavy-duty industry, suitable for multi-equipment environments, industrial automation, smart factory, edge computing, etc.
---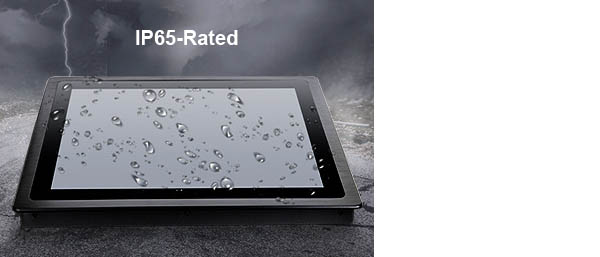 IP65 industrial Touch Monitor
With IP65-rating dustproof and waterproof panels, this industrial touch screen computer with an intuitive human touch is suitable used in outdoor environments, Industry 4.0, medical & healthcare, building & home automation, industrial process control, houseware & logistics, and more.
---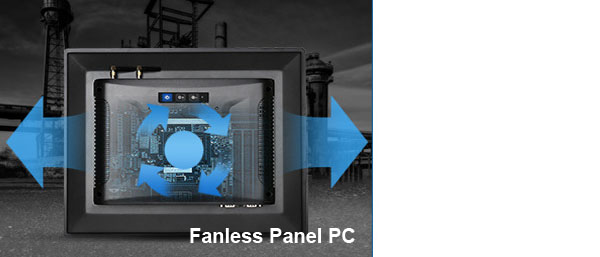 Industrial Fanless Panel PC
This panel PC is designed to be fanless, presenting noise-free, has low power consumption, and plus Aluminum alloy chassis, offering excellent heat-dissipation performance. It can be used in any field site and harsh environments, to realize data visualization, information display & exchange, status monitoring, and remote control, etc.
---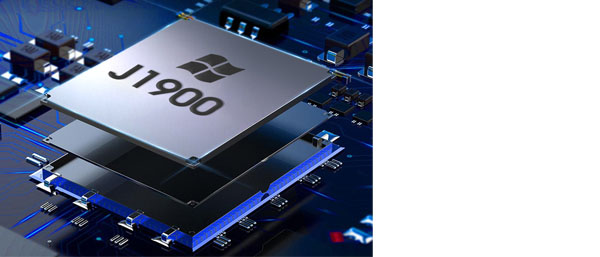 High Performance, Low Power CPU
This panel PC is an ultra-thin front panel fanless touch panel PC adopting low power Intel® Celeron® J1900 processor.
Configuration

RAM: 2G DDR3 (4/8/16G optional)
Memory: 64G SSD (128/256/512G optional)
OS: Windows 7 / 8 / 10 / 10 Pro, Linux, Ubuntu optional.
---
Touch Think Industrial All-in-one Panel PC Application
Product Applications Features

Intelligent Ticket Selling and Ticket Picking-up Machine

Except for industrial applications, this panel PC is also suitable for commercial display use. For example. the use of the ticket vending machine greatly shortens the time for passengers to buy tickets and improves the quality of service. With integrity, visibility, and east-to-maintain, Touch Think all-in-one PC is an effective guarantee for automated business processing.
Installation of anti-peep screen
The screen is equipped with a peep-proof screen to ensure passengers' personal information security.
Functional Module Customization
The industrial panel PC supports the customized camera, speaker, thermal printer, ID card reader, etc., which can meet the ticket selling, ticket picking-up, safe, convenient, and simple to operate for passengers.
The all-in-one PC' back end support monitor the use of the equipment and support the automatic power-on function.
Working Temperature and High-Bright Screen
The working temperature range of the industrial all-in-one panel PC can reach - 20 ~70°C, and the screen brightness is 800cd/m2, which can meet the needs of indoor and outdoor devices.
---