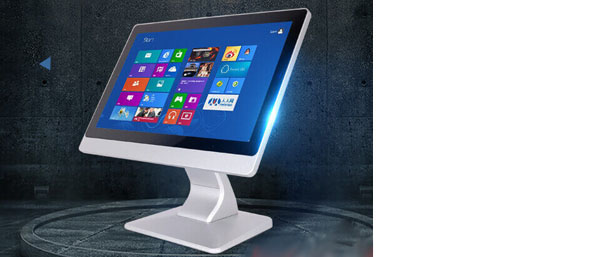 1280x1024 Full HD

Fitted with a native Full HD IPS panel, the industrial monitor displays excellent image quality, high definition colors, and a perfect 85/85/85/85° viewing angle, supporting a customized 178° viewing angle. The display screen
designed with anti-glare and offer self-adjustment brightness in outdoor devices.
---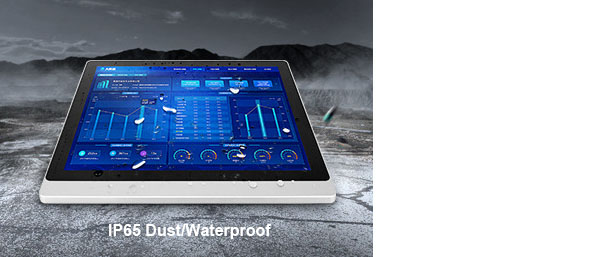 IP65 Rated Dust-proof and Water Proof

The front panel of the industrial monitor is designed with IP65 rated dust-proof and waterproof. Full-enclosed seamless dust-proof design for the whole shell. This industrial monitor has an excellent performance in harsh environments, such as wet, moisture environments, or dusty environments like in the desert.
---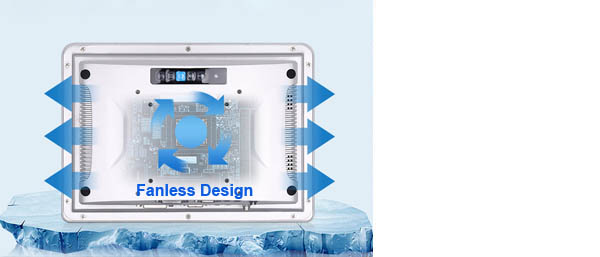 Newest Fanless Cooling System

Fitted with the fanless cooling system. The industrial display runs without noise, providing a mute comfortable working environment for users. What's more, with a fanless cooling system, the inner electronic components
are well-protected during a long-time running because of its better heating-dissipation, and no dust will be inhaled into the inner structure.
---
EMC/EMI Standard Anti-interference

Touch Think series of industrial touch screen monitors are in compliance with EMC/EMI standards anti-interference, they are suitably equipped in multiple electronic devices environments, such as central control devices,
security house and engineering construction projects.
---
FAQ:
If you still have other questions for the industrial monitors? Contact Us Now!

1. Delivery Time
- For the standardized industrial monitors, delivery time will be 3-5 business days; For the customized industrial monitors, you need to contact our salesman for details.
2. Warranty
- One-year warranty for free, and three-year warranty in all for all the industrial monitors.
3. Returns Terms
- Regulations on non-acceptance of returns:
<1> The serial number provided is not the same as what it pasted when it was produced.
<2> Related warranty cards, labels are altered or torn up; The serial numbers are rubbed off; The package is destroyed and content unrecognizable.
<3> The product's purchasing receipt and warranty card are altered, torn, and lost.
<4> Damage to the product caused by casual disassemble, repair, and upgrade.
<5> Damage caused by the wrong operation, maintenance, and storage.
<6> Artificially damage caused by movement, dropping, collision, extrusion, etc.
<7> Lack and damage for accessories; The package with stains and severe extrusion marks.
<8> Damage caused by wrong packing and transportation during the products ship return to the manufacturer.
<9> The outer packing seal was dismantled.
---