Professional Industrial Grade Display TFT LCD Monitor Hot Sale 13.3"
Touch Think industrial touch screen LCD monitors provide professional OEM/ODM for production line
equipments or commercial terminal devices manufacturers. Our wide range of selection for touch screen
display size and mounting methods offer many one-stop solution for our customers in domestic and abroad.

Advantages of Touch Think Monitors:
1. Industrial-grade materials and electronic components, elegant appearance, offering multi-function ports.
2. Support capacitive multi-touch screen, resistive touch screen, Infrared Touch Screen and non-touch
screen for various indoor and outdoor environments.
3. Offer multiple mounting type: panel, embedded, VESA, wall-mounted, desktop. Also offer open frame
monitors.
4. Comprehensive before-after sales service team to assist industrial monitors models selection, size
selection etc.
Touch Think Industrial Monitors Display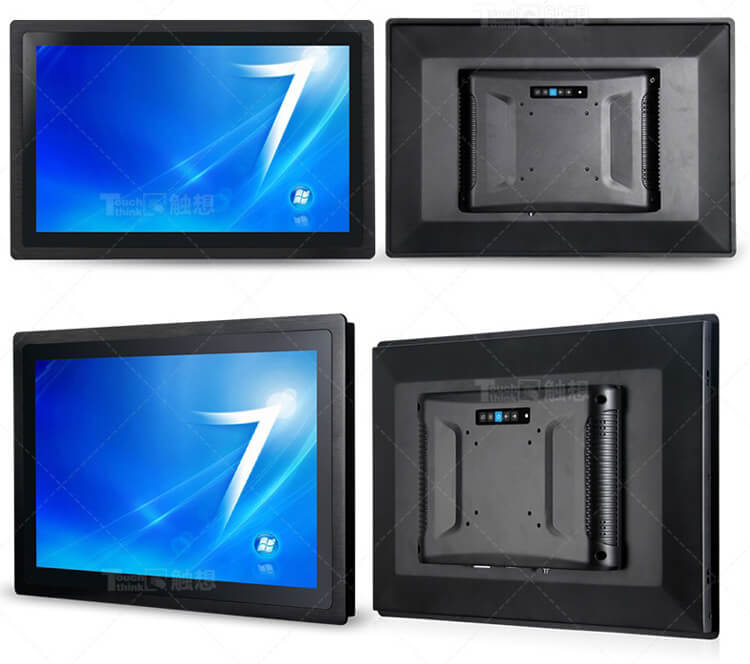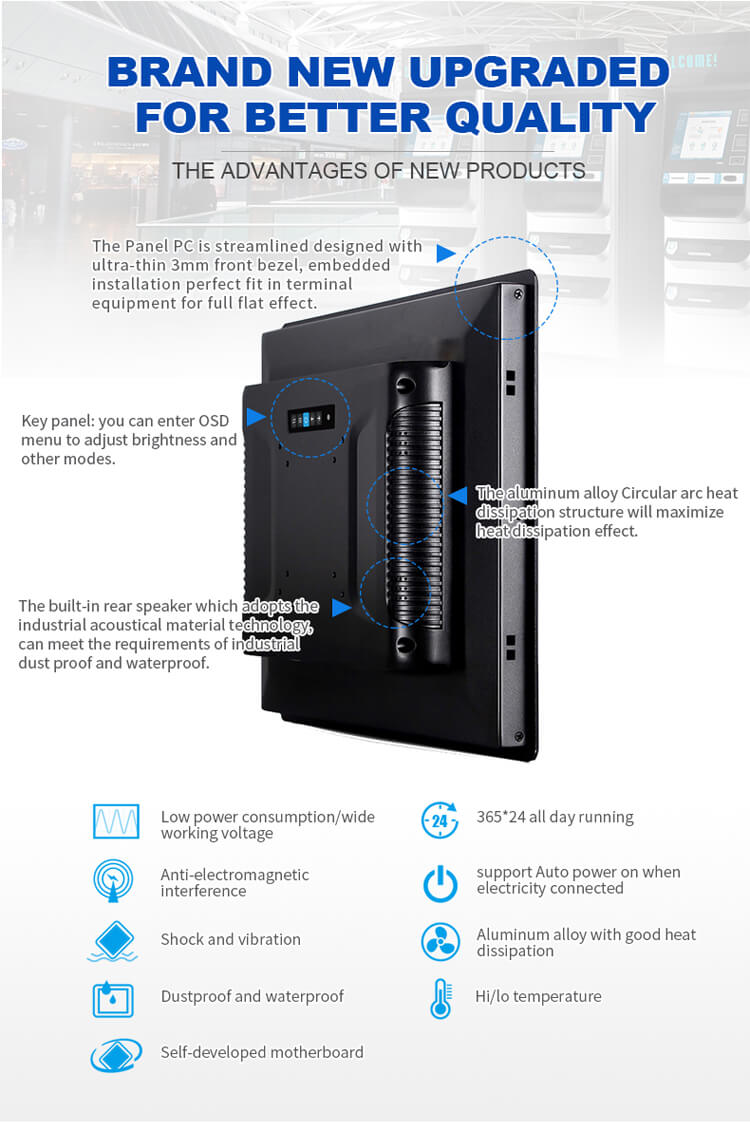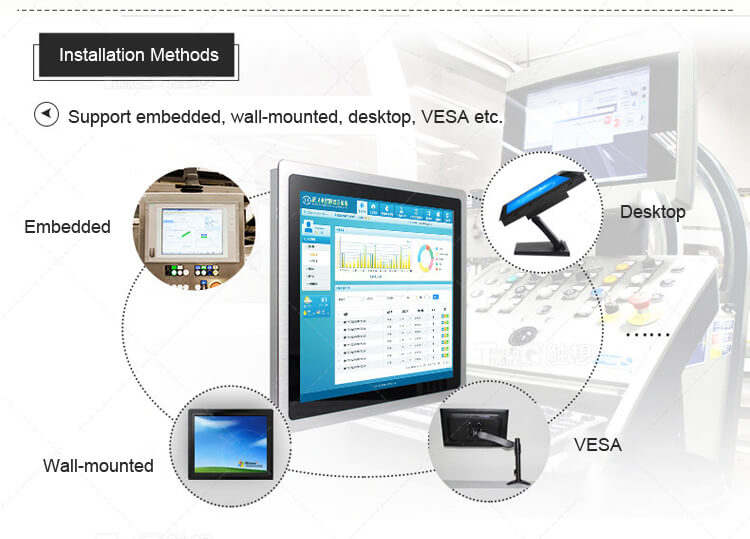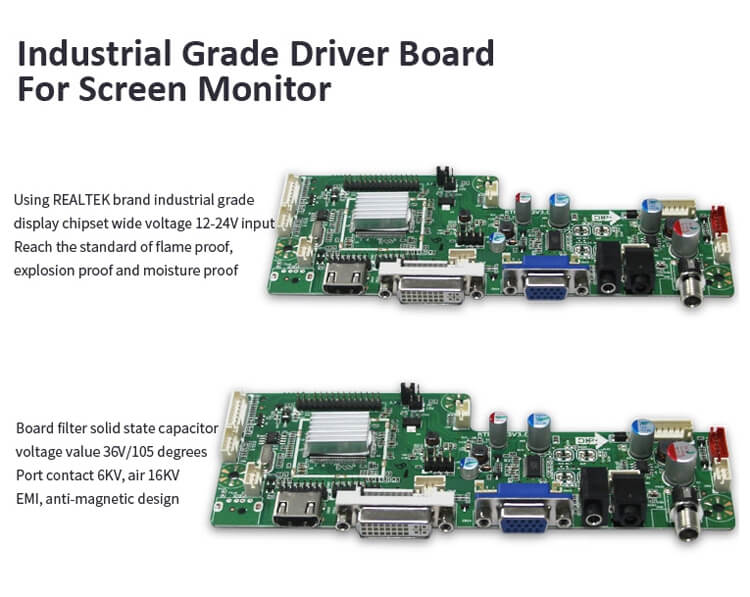 FAQ of Industrial Monitors:
No respond of the industrial touch display: when touching the screen, the mouse arrow does not
move, and the position of the mouse arrow does not change. The reasons for this phenomenon are
as follows:
1. Failure of industrial touch screen;
2. Serial port failure of industrial mainframe;
3. Failure of industrial touch screen control card;
4. Malfunction of industrial touch screen signal line;
5. Installation error of industrial touch screen driver;
6. Malfunction of the operating system of industrial tablet computer;
7. The dust or scale accumulated on the acoustic reflection fringes around the surface acoustic touch
screen is very serious, which makes the industrial touch screen unable to work.
Solution:
1. Observe the industrial touch screen signal indicator lamp, which flickers regularly under normal con-
ditions, about once flicker every second. When touching the screen, the signal lamp is always on. After
stopping touching, the signal lamp will resume flickering.
2. If the signal lamp is still on when it is not touched, firstly, check whether the touch screen needs to be
cleaned; secondly, check whether the serial number connected by hardware matches the serial number
set by software, and whether the serial port of the industrial host works properly.
3. When the driver is installed for the first correction, pay attention to the details of the system error. "No
control card found", "touch screen not connected" and so on, check the corresponding parts according
to the prompt. For instance, whether the signal line of industrial touch screen is well connected with the
control card; Whether all the keyboard wires are connected well with the industrial mainframe, etc.
4. If the problem still can't be resolved,s please contact the professional industrial monitor manufacturer
to repair it.
Flexible and fast handling of common problems of monitors can effectively improve the service life.