VGA Input LCD Monitor Industrial Use Monitor 15 inch
Touch Think industrial LCD display monitors series with HMI interface features and the latest TFT-LCD flat
panel, only 3mm for front bezel. Multi-touch capacitive touch screen, resistive touch, non-touch technologies.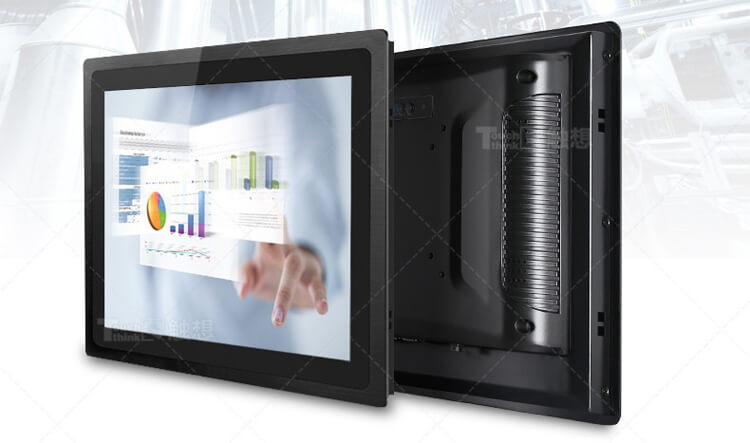 Advantages of Touch Think Monitors:
1. Support customization for wide working temperature from -30°C to 80°C, wide voltage and high-bright
range from 1,000 to 1,500 nits brightness.
2. IP65 rated water-proof and dust-proof. Support sunlight readable for outdoor commercial terminal de-
vices, bank system ATM, kinds of self-service equipments.
3. Suitable for embedding into kinds of cabinet for industrial automation, production line control robot.
We provide flexible apperance design for industrial monitors.
4. All industrial monitors designed for used in harsh industrial environments.
5. Support multi mount type, such as desktop, wall-mounted, embedded, VESA.
6. Touch Think industrial monitors support long-time stable running in extreme environments.
7. Adopt industrial-grade A, A+ level screen, showing perfect image for users.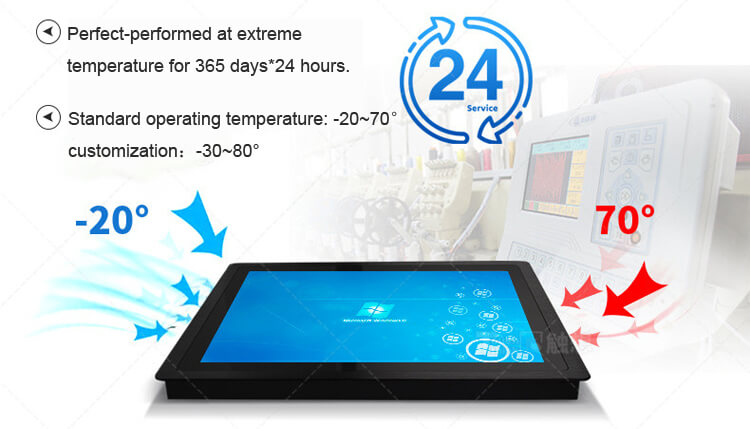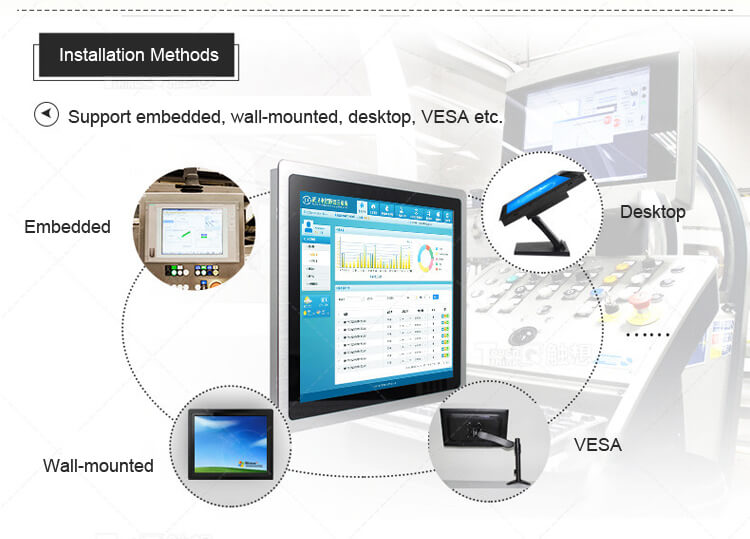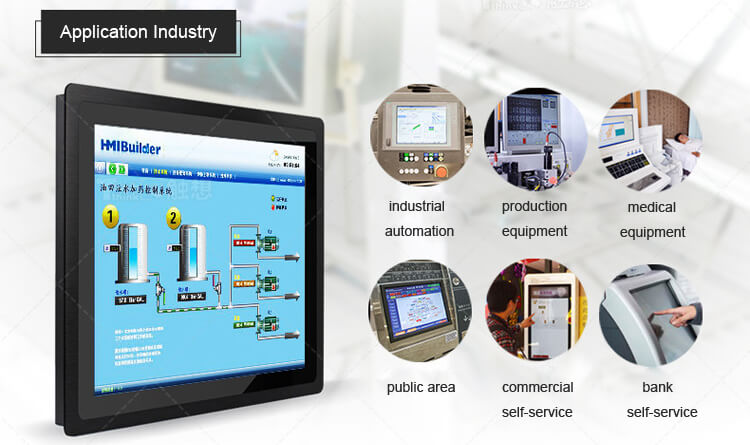 Brief Introduction to the Application of Industrial Display
Industrial display is a display used for industrial control process. The main difference between it and
commercial display is that the shell design is generally all-one design. The front panel is divided into
different materials, such as ordinary iron plate, stainless steel, and aluminium alloy. The protection
level of industrial monitors is indicated by IP **, the former refers dustproof and the last ia waterproof.
Industrial monitor applications
Industrial Monitor Category
1.Open Frame Industrial Monitor
This kind of industrial monitor have no front frame, only internal screen. Some larger clients' appli-
cations are mainly focus on small-sized devices. No much space for installing the displays, such as
ATM machines, commercial POS machines, etc., which are usually installed in customer equipment.
2. Embedded Monitor
Embedded industrial monitor refers to the display must be embedded in the customer's devices, the
customer's product should have a large and medium-sized control cabinet, our embedded industrial
display only leaves the panel, the rest parts will be embedded into the device. The back panel is fix-
ed with a hook (Large control cabinet only needs to open a large hole according to the opening size
in the embedded display installation drawing). There is no need to open any mounting holes else-
where.
3. Rack Industrial Monitor
In general, the industrial display of the rack is mounted, for example, on a 19-inch cabinet, so the
width is a standard 19-inch, and the mounting holes are standard. Typical applied to large cabinets
such as telecommunications, power supplies and large servers.
4. Wall-mounted industrial Monitor
Wall-mounted monitors can be fixed on the wall or other equipments. Customers can adjust its angle
flexible. The monitors can be hung on any location of wall or device to display for users. Generally
used in small, medium and large equipment.