Industrial All in one Tablet PC IP65 Rated Water proof and Dust-proof 10.4"
Touch Think the fourth generation of 10.4 inch Windows 7/8/10 OS industrial tablet PC is perfect choose
for outdoor work, flexible for embedding into all kinds of fixed or mobile equipments. They're designed to
meet durability standards in harsh industrial conditions, IP65 rated water-proof and dust-proof, also, anti-
vibration, anti-interference. Support interfaces customizable.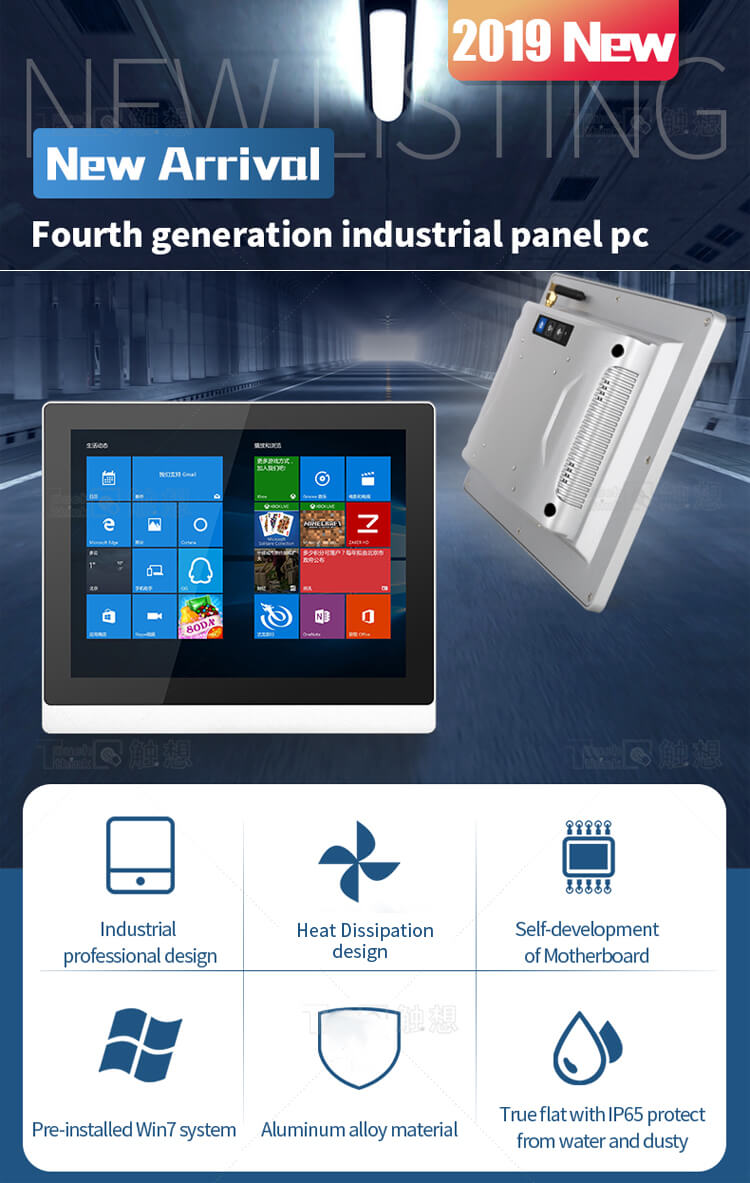 Highlight of the 4th generation of Industrial Panel PC compared with previous versions
1. Industrial technology stylish appearance, thin frame design, small size, wide picture display.
2. 10mm thickness for the front panel, stronger impact-resistant. Arc edge angle design, good touching
experience for operator.
3. IP65 rated dust-proof and water proof, light and thin for whole panel PC, which meet the development
trend for industrial panel PC.
4. Self-developed motherboard, more stable performance, lower power consumption.
5. Professional and strong R&D team to provide comprehensive technical support.
6. The industrial panel PC is pre-installed Windows 7 system, also support other system customization.
Display of Touch Think 4th Generation of Industrial Panel PC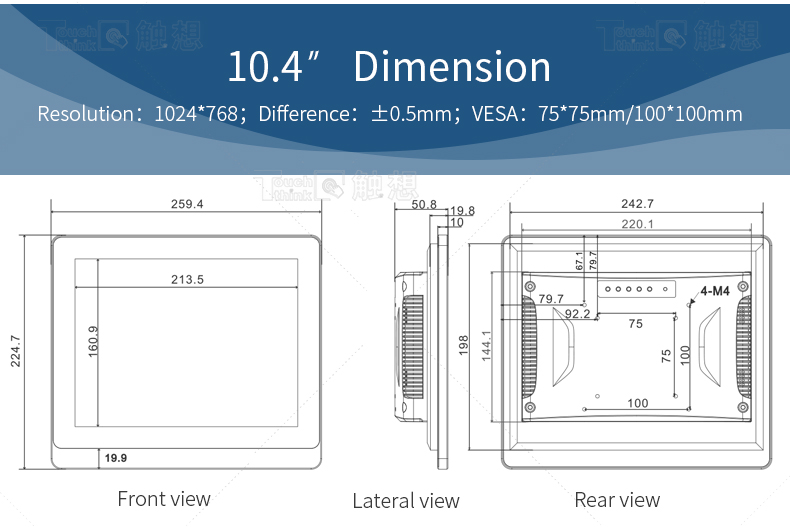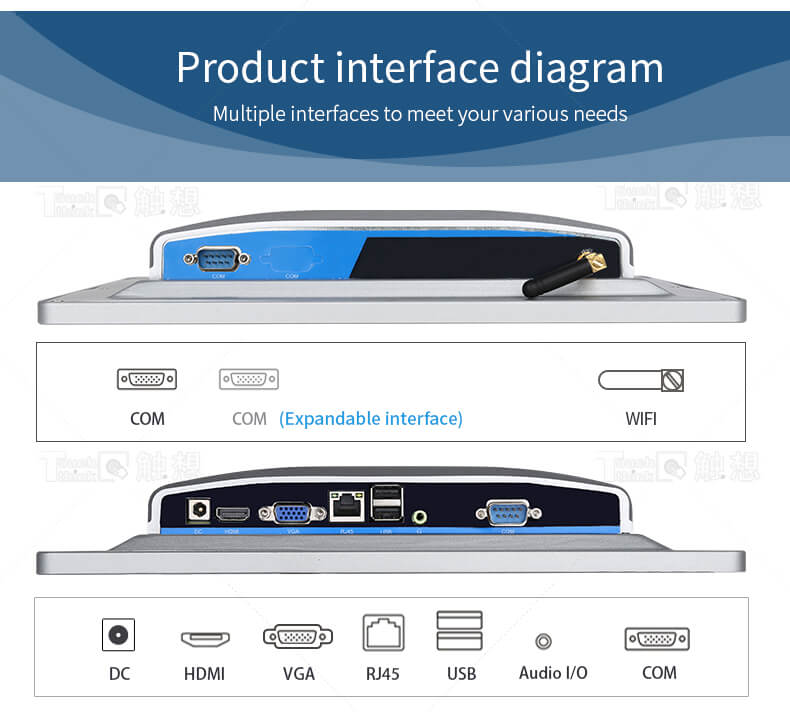 Touch Think Industrial All-in-one Panel PC Application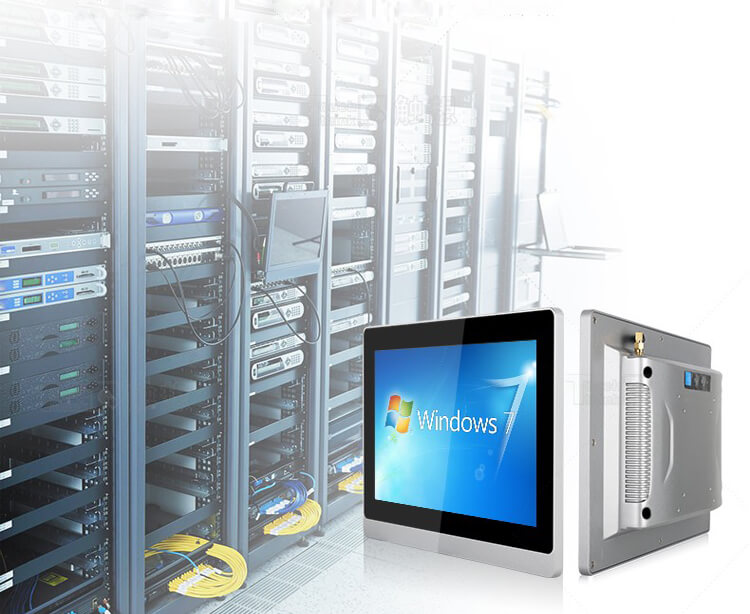 The industrial panel PC plays an important role in the process of industrial production. And with the
fast development of industrial 4.0, industrial all-in-one PC are widely used in more various of industrial
production, commercial terminal devices, medical self-service devices and so on. Since the computer
entered the field of industrial design, engineers can quickly input design graphics and data into com-
puter using existing software. Once a modification is needed, the computer will execute it quickly by
simply entering the relevant commands for the modification. When the modification is completed and
an order is issued, the computer will produce detailed engineering drawings according to the design
scheme. With such obedient and smart helpers, engineers can leave more time to conceive of newer
and better products.
In the process of industrial manufacturing, industrial computers can also act as assistants in production
scheduling. It can calculate the demand of raw materials, equipment and workers at a very fast speed,
and select the best scheme for the reference of managers.
In industrial workshops, industrial computers can take the place of human beings to control all aspects
of production. For example, in the fermentation stage of monosodium glutamate production, tempera-
ture, pressure and acidity and alkalinity need to be controlled. When control these factors by manual,
the production is very unstable and the quality and output of products fluctuate greatly due to various
reasons such as different skilled workers, different experience and external interference factors to the
operators. Some factories adopt industrial computer to control. The daily output can be increased by
two or three tons, and the profit can be increased by nearly 30,000 CNY. The effect is very remarkable.
All Touch Think industrial all in one panel PCs have passed international quality certificates as below.