15.6 inch IP65 Waterproof Touch Screen Industrial All in One PC
This Touch Think 15.6-inch industrial panel PC unlike consumer computers that require much care to
protect it get damage from extreme environmental conditions. IP65 rated water proof and dust-proof
industrial panel PCs are suitable for indoor and outdoor devices with perfect performance. Offer ca-
pacitive or resistive touchscreen, and intel J1900 CPU.

Touch Think Industrial Panel PC Display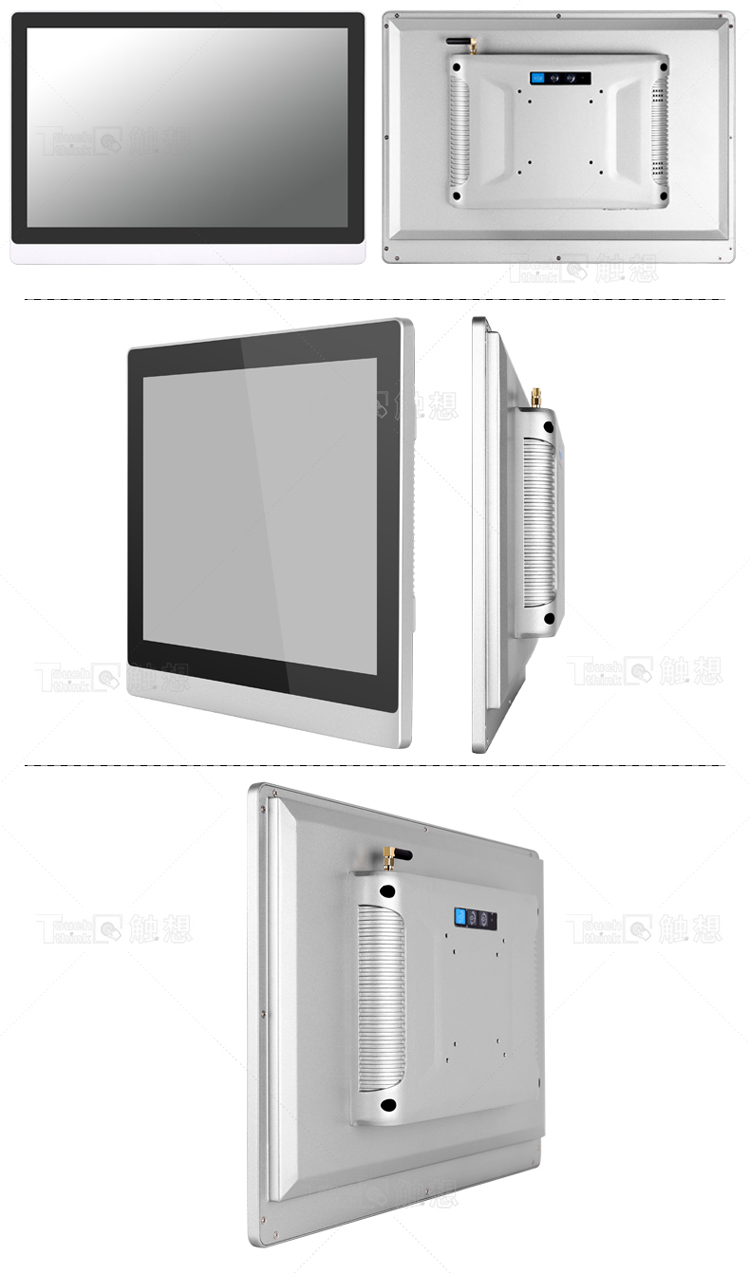 The characteristics of the integrated industrial computer
A huge demand for intelligent equipment in automotive, communications, information and electrical
appliances, medical, military and other industries has driven the development of embedded industrial
all-in-one panel PC and system.
Unlike traditional industrial computer, fanless industrial computer is oriented to specific application
areas, customized according to application requirements, and with the general demand of intelligent
products, it penetrates into all aspects of life.
With the continuous innovation of hardware technology, the processing capacity of hardware platform
is increasing, and the cost of hardware is decreasing. Industrial all-in-one panel PC with touch screen
has become the key and driving technology of digital transformation and intellectualized value-added
of products.
Features of Touch Think 15.6-inch industrial Panel Pc
1. 10mm front panel thickness, strong impact resistance, easy to maintain and more suitable for harsh
environments and applications.
2. IP65 water proof and dust-proof for front panel; dust-proof for the whole PC.
3. EMC anti-electromagnetic interference. The industrial panel PC suitable for multi-signal complex en-
vironments.
4. Working temperature for industrial all-in-one panel PC: -10~60°C, Touch Think support wide tempe-
rature customization service.
5. Celeron Quad-core J1900 CPU, fast and smooth running in industrial applications.
6. Aluminum alloy heat-dissipating material, low power consumption and energy saving.
7. Support 365 days* 24 hours long-time running under all-weather condition.
8. Display Interface: support synchronized dual display / asynchronous double display (VGA+HDMI).
9. The industrial PCs support multi customization service on terms of functional module.