Industrial Panel PC 15" Waterproof IP65 Aluminium Alloy
Touch Think industrial panel PCs are suitable for industrial and business applications, they provide incredible
stability due to its reliable design, industrial grade components, aluminum housing and fanless mute operation.
They are cost-effective yet highly reliable solution under long term operation for users. Besides, this panel PC
equipped with strong J1900 Quad Core 2GHz CPU, 2G/4G/8G RAM and 32G/64G/256G SSD, and the system
supports various OS, e.g. Win 7/ 8/10 (32 or 64 bit) and Linux. Using five-wire resistive touch panels and Touch
Think's subpixel free A, A+ LCD panels.
Touch Think series of touch PCs are the perfect option for challenging situations, such as industrial automation,
intelligent manufacturing, temperature control, climate measurement, digital signage, etc. Customization service
is available for project customers, such as appearance, higher brightness, wider temperature operation, etc.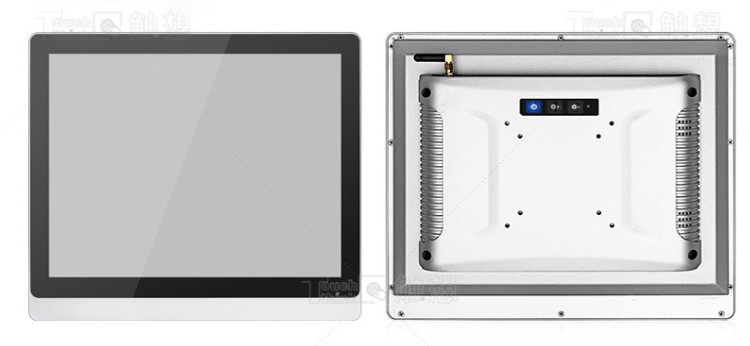 Advantages of Touch Think industrial touch screen all-in-one PC
As a professional strength manufacturer of large-scale touch screen all-in-one industrial panel PC. It has
been focusing on this industry since 2013. It's a professional manufacturer integrating R&D, production,
sales and after-sales. It has six years of rich business experience, and market scale is very standardized.
Compared with ordinary computer, industrial touch screen all-in-one PC not only requires higher
quality of raw materials, but also requires more stringent technical level and production process
of the producers. Touch Think industrial all-in-one panel PC has following advantages.
● Adopt aluminum alloy one-piece die-casting for the whole panel PC.
● The front panel reaches IP65 dust-proof and water proof rated protection level. durable and light.
● The industrial panel PC is small in size and easy to install and maintain.
● Popular touch function to simplify the work, free control, convenient, fast response and humane.
● Fan-free heating-dissipation system, large area fin-shaped aluminium blocks for heat dissipation,
less power consumption and no noise operation.
● It designed with high safety, stable performance, wear resistance and corrosion protection, low
failure rate and anti-interference. It is suitable used in high humidity, high temperature or low tem-
perature environments.
● Support the main popular single-point resistive touch screen ( multi-point capacitive touch screen
for option) for applying to harsh industrial environment and commercial terminal device in outdoor.
Touch Think Functional Module Customization Service