Android Industrial Tablet PC 19.1"
Touch Think industrial tablet PCs are mostly used in industry for a long time running without interruption,
such as production line automation control, monitoring devices, network security system, public service
system, transportation system, etc. They perform stable operation under harsh environments. For the in-
dustrial tablet PC, in addition to the stability feature, they are dust-proof, water proof, anti-vibration, anti-
moisture, anti-high temperature, multi-slot and support interfaces expansion.
Touch Think Android All in one Panel PC Display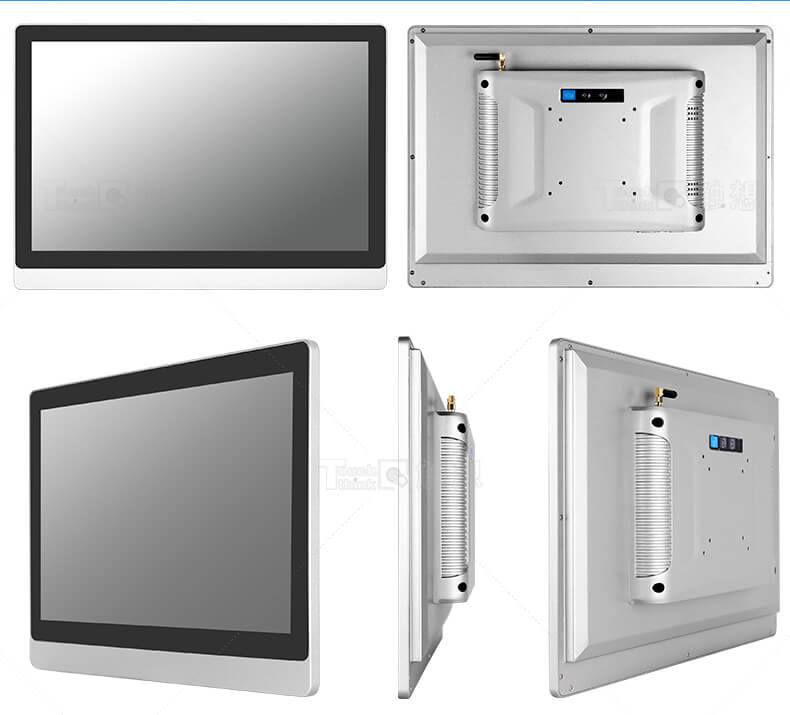 Motherboard of Touch Think Industrial Computer with Android System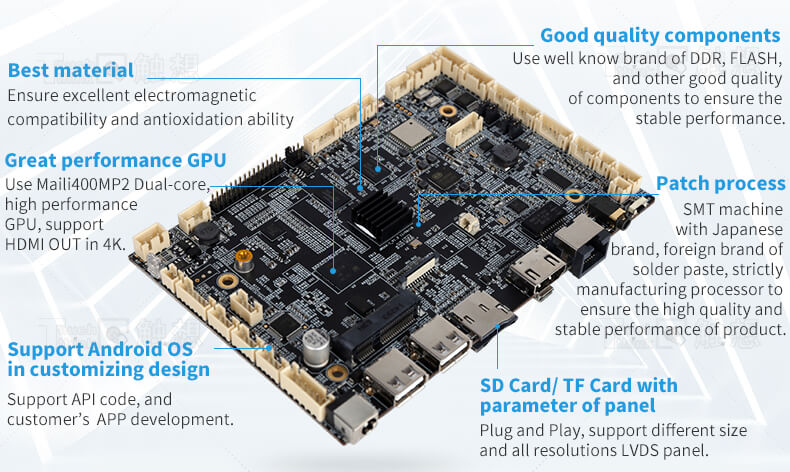 Features of Touch Think Industrial Android PC
1. Adopt to Aluminium alloy shell, good mechanical properties, high heat-dissipation.

2. Support long-time and all-weather running, up to 365days*24 hours and without stop.
3. The thickness of all in one panel PCs' front panel can be 3mm, 10mm or true flat panel.
4. All the industrial panel PCs are compliance with IP65 waterproof and dust-proof standards.
5. Triple protection for the whole industrial monitor: explosion-proof, flameproof, and moisture-proof.
6. It adopts industrial control HD LCD screen + LED backlight screen, highlight picture, perfect color display.
7. Anti-interference design to meet EMI standards. The Android industrial computer is suitable for complex
industrial environments.
8. The industrial panel PCs with Android system support capacitive touch screen and non-touch screen. Sui-
table for various industrial environments and terminal devices.
9. Special design for DC power port with anti-shedding, and support DC cable optional.
10. All Touch Think series industrial Android panel PCs support multi-installation types, such as wall-mount,
embedded, desktop and cantilever.
11. Shock resistance standard for monitor reach GB2423, it can be well-protected during transportation and
working on the sea.
12. Working temperature range for the Android panel PC is -20~70 Celsius degree, (-4 ~158 Fahrenheit de-
gree), humidity range is 10%~90%.
13. Anti-static level of contact is 4KV, supporting customized MAX 16KV for industrial monitors.
14. Provide standard I/O interface: VGA, HDMI, DVI, automatic identification signal channel, also support
other customized multi interfaces.
15. Two standard colors are black and silver for Touch Think Android panel PC, but we provide appearance
color customization service for customers.