Capacitive Touchscreen Industrial Panel PC 19.1" Displays
Model: TPC191-W41
• LCD display: 19.1-inch
• Resolution: 1440*900
• Aspect ratio: 16:10 square screen
• CPU: Celeron J1900, quad-core, fanless, 2.0Ghz by default (upgradable)
• RAM: 2G DDR3 (4/8/16G optional)
• Memory: 64G SSD (32/128/256G optional)
• Operting system: Windows 7 / 8 / 10 / 10 Pro, Linux, Ubuntu
• Touch technology: Capacitive (Resistive / Non-touch optional)
Touch screen 19.1" industrial tablet PC with X86 Architecture is designed to operate under harsh and complex industrial conditions. IP65 rating is dust-proof and waterproof for the front panel. Its 10mm thickness for the bezel is strong impact resistant. They are also designed to withstand vibration and shock. To ensure the products are safe during shipment. The panel PC is designed with a fanless heat-dissipation system, without noise during operation. Easy-to-install and easy maintenance for the operator. Offer multi-point capacitive touch screen and resistive touch screen, also support non-touch for the panel PC according to a different case.
Touch Think Industrial Panel PC Features
● 19.1-inch LCD display with 16:10 aspect ratio and long service-life LED backlight.
● Fanless heating-dissipation design and with Intel® Celeron® processor J1900.
● IP65-rated for the front bezel, and dust-proof for the whole panel pc.
● Multiple interfaces are provided to meet different applications.
● Easy-to-maintain design for memory and storage.
● Supports desktop stand, wall mount, panel mount, VESA arm, and embedded mount.
● Aluminum alloy housing for better thermal dissipation and reliability.
● Ambient light sensors to increase or decrease screen brightness automatically.
● Three-year warranty
● Touch Think offers multiple functional module customization services.
---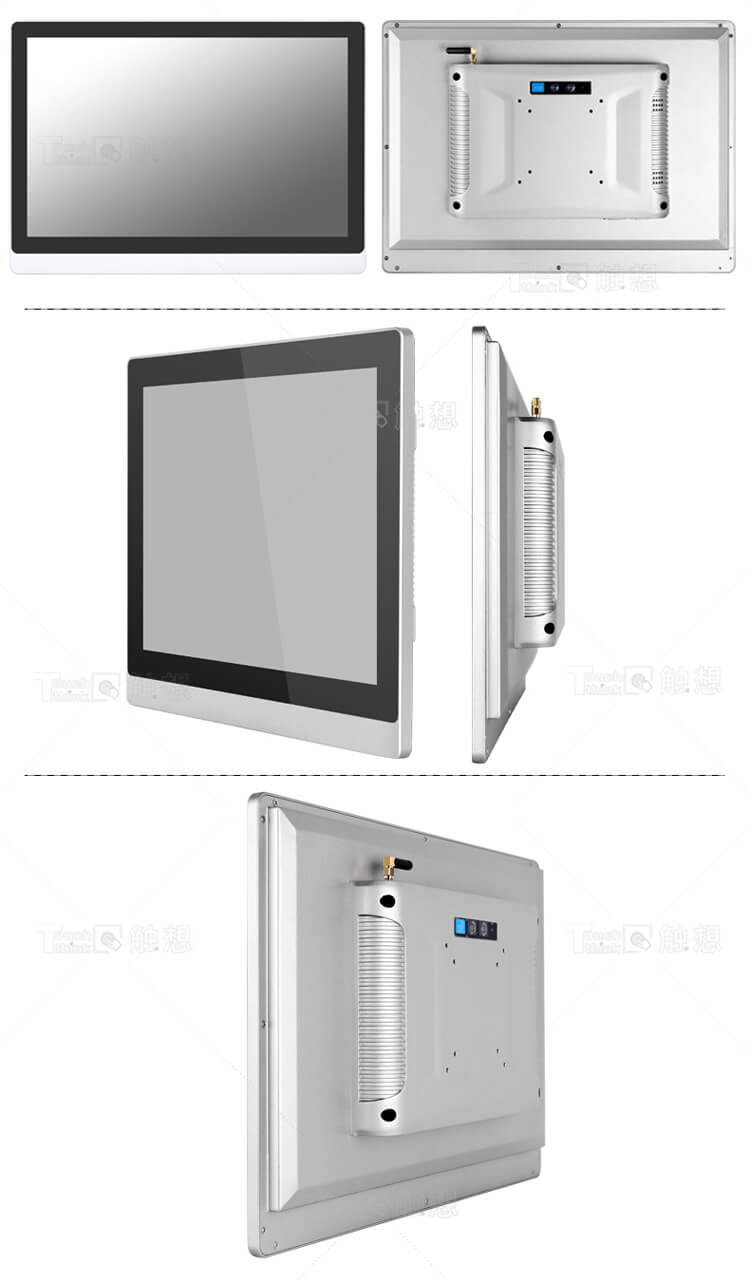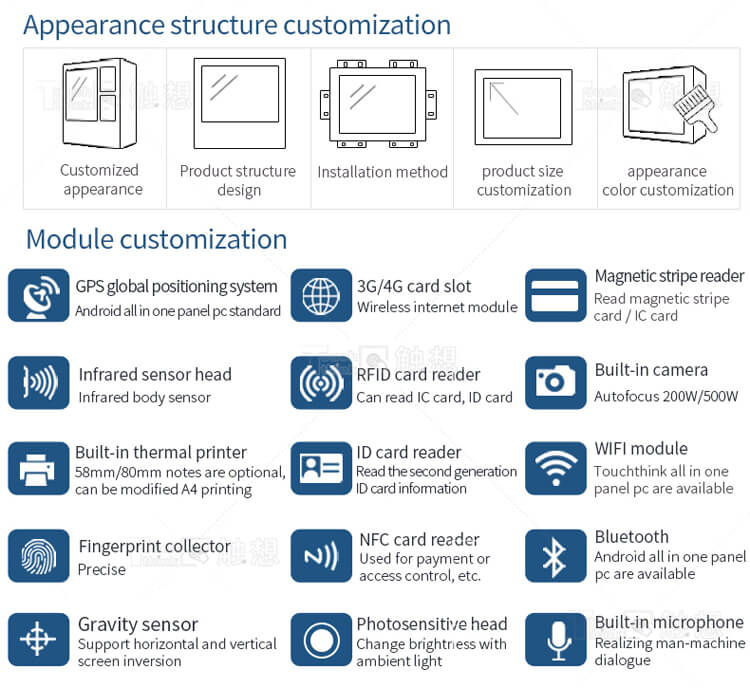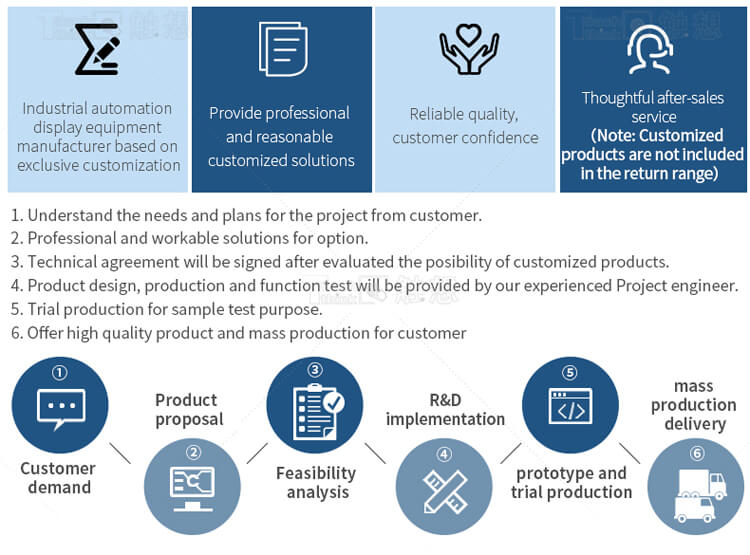 ---