21.5-inch Capacitive Touch Screen Industrial Monitor IP65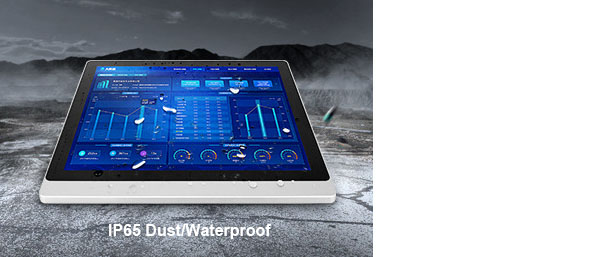 IP65-rated Dustproof & Waterproof Protection
This 21.5" industrial monitor is designed with IP65-rated dustproof and waterproof protection, suitable for production workshops that require regular cleaning. For example, for food processing and chemical industries, cleaning becomes very easy. And also suitable for outdoor use, such as kiosks, smart parcel lockers.
---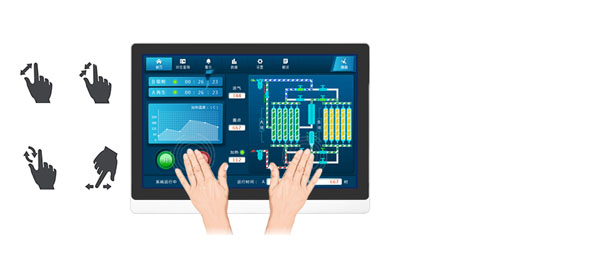 Multi-Touch Capacitive Touchscreens
This monitor supports multi-point projective capacitive touch screens, The double glass design of the capacitive touch screen can not only protect the conductors and sensors but also prevent external environmental factors from affecting the touch screen. Even if the screen is dirty, dust, or oil stains, the capacitive touch screen can still accurately calculate the touch position.
Besides, our industrial LCD displays also support resistive touch screens and non-touch screens.
---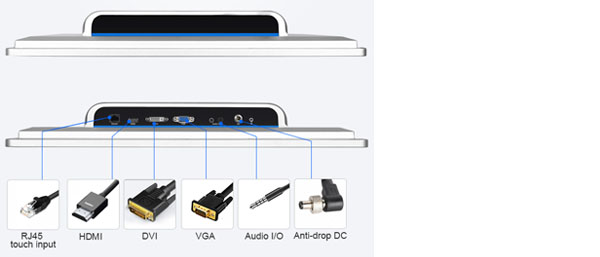 Abundant I/O Interfaces To Meet Different Applications

The interface of the industrial monitor determines the quality of image transmission. At present, common interfaces of Touch Think industrial monitor include HDMI, DP, DVI, VGA, and RJ45, and so on. And we support more customized interfaces.
---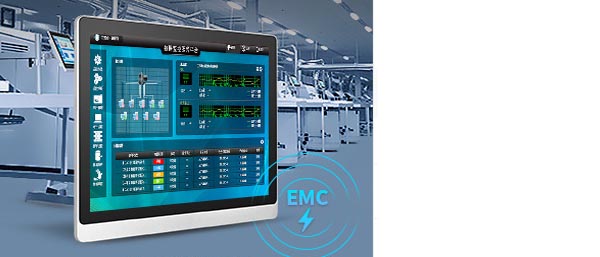 Superior Anti-Electromagnetic Interference Performance
The industrial monitors have passed the EMI/EMC test, are suitably used in multi-environments, and have the capability for electromagnetic interference in the environment has a certain degree of immunity, namely high electromagnetic sensitivity.
---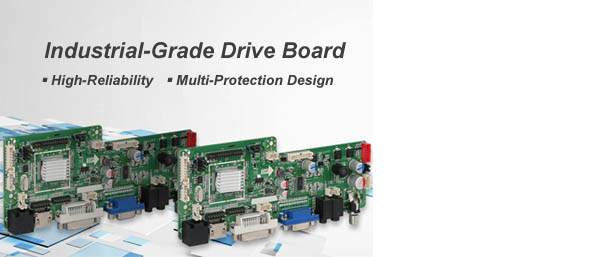 Industrial Driver Board with Multiple Protection Design
Industrial-grade features design, presenting 24/7 stable performance, low power consumption, built-in anti-dropping interface, with anti-electromagnetic interference, anti-static, anti-surge, and other characteristics.
---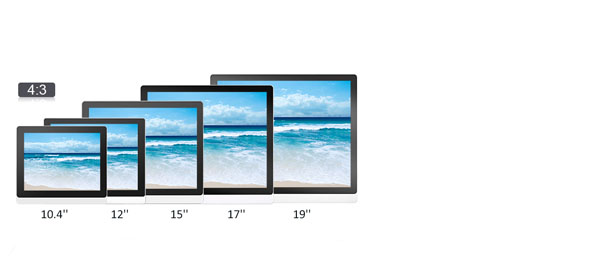 Square Screen Displays
We supply multi-LCD displays available. Our square screen displays with 4:3/5:4 aspect ratio including 10.4", 12", 15", 17", and 19".
---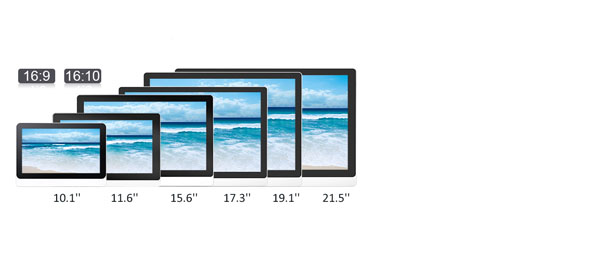 Widescreen Industrial LCD Displays
Our widescreen displays with TFT-LCD panels including 10.1", 11.6", 15.6", 17.3", 19.1", and 21.5".
---
Product Model Quick Guide
| | | | | | |
| --- | --- | --- | --- | --- | --- |
| Product Model | LCD Display | Resolution | Aspect Ratio | Touch Screen Type | Get A Quote Now! |
| TPC070-M-QD | 7" | 1024*600 | 16:9 | Capacitive / Resistive / Non-Touch | Inquiry |
| TPC080-M-QD | 8" | 1024*768 | 4:3 | Capacitive / Resistive / Non-Touch | Inquiry |
| TPC101-M4 | 10.1" | 1280*800 | 16:10 | Capacitive / Resistive / Non-Touch | Inquiry |
| TPC104-M4 | 10.4" | 1024*768 | 4:3 | Capacitive / Resistive / Non-Touch | Inquiry |
| TPC116-M4 | 11.6" | 1920*1080 | 16:9 | Capacitive / Resistive / Non-Touch | Inquiry |
| TPC120-M4 | 12" | 1024*768 | 4:3 | Capacitive / Resistive / Non-Touch | Inquiry |
| TPC150-M4 | 15" | 1024*768 | 4:3 | Capacitive / Resistive / Non-Touch | Inquiry |
| TPC156-M4 | 15.6" | 1920*1080 | 16:9 | Capacitive / Resistive / Non-Touch | Inquiry |
| TPC170-M4 | 17" | 1280*1024 | 5:4 | Capacitive / Resistive / Non-Touch | Inquiry |
| TPC173-M4 | 17.3" | 1920*1080 | 16:9 | Capacitive / Resistive / Non-Touch | Inquiry |
| TPC190-M4 | 19" | 1280*1024 | 5:4 | Capacitive / Resistive / Non-Touch | Inquiry |
| TPC191-M4 | 19.1" | 1440*900 | 16:10 | Capacitive / Resistive / Non-Touch | Inquiry |
| TPC215-M4 | 21.5" | 1920*1080 | 16:9 | Capacitive / Resistive / Non-Touch | Inquiry |
---