10.1 inch IPS Panel Industrial Touch Screen LCD Monitors
Touch Think 4th-GEN industrial monitor with a touch screen produced with durable aluminum alloy housing, perfect for indoor or outdoor environments, and offers affordable options for clients from industrial automation, commercial display terminals.
Touch Think Industrial Monitors Features
* IP65 waterproof and dust-proof sealed front panel
* Standard capacitive or resistive touch screen, with non-touchscreen optional
* On-Screen Display (OSD) on the back panel.
* Aluminum alloy bezel enclosure for good heating-dissipation.
* Support Windows, Android, or Linux system for various terminal devices.
* Multi interfaces according to clients' requirements, and I/O port extension available.
* Industrial-grade driver board, motherboard, compliance with standard flameproof, explosion-proof, and moisture-proof.
* Multi installation methods: wall-mounted, desktop, VESA, folding, embedded mount, and open frame.
* Cost-effective: We have an independent R&D team to support OEM and ODM service.
* CE, ROHS, FCC Certified
Touch Think 10.1 inch Industrial Monitor Display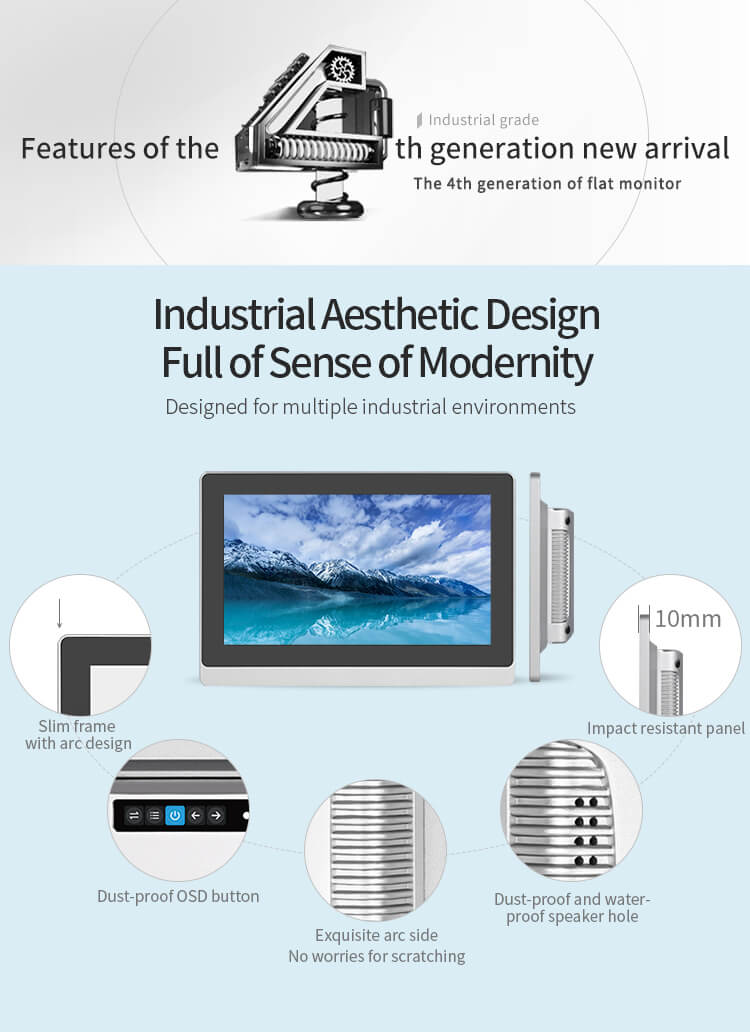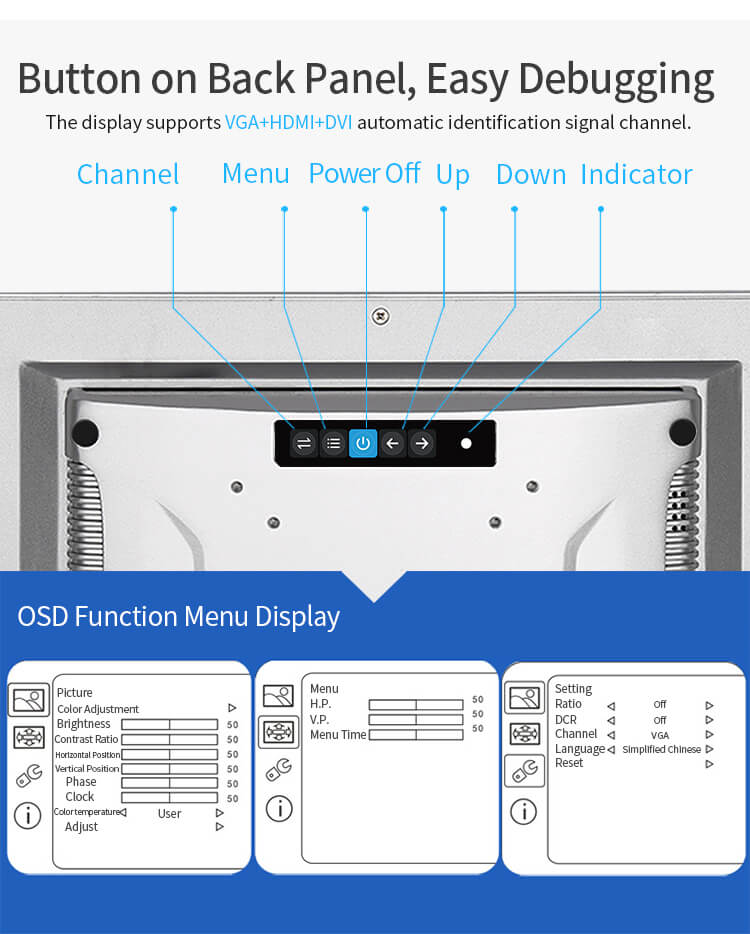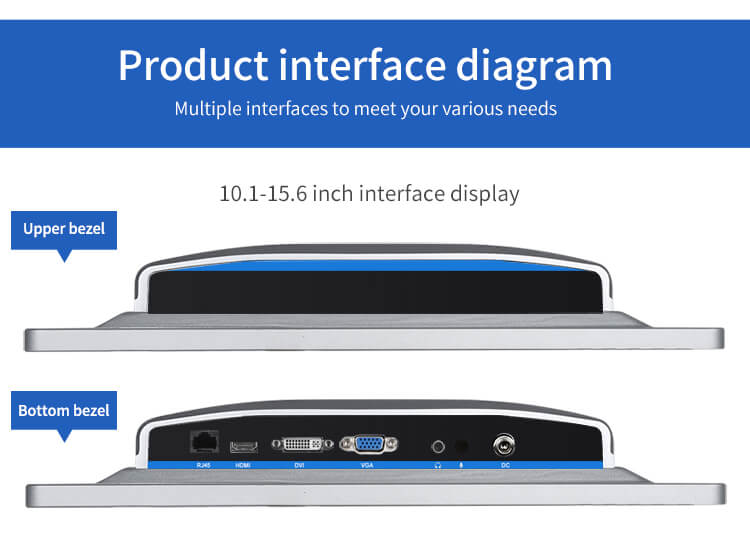 Learn more about industrial touch screen monitors:
How To Maintain Industrial Display Correctly?
Differences Between Capacitive & Resistive Industrial Touch Display
5G Empowers The Internet Of Things, What Will The Future Bring To Industrial Displays?
What Should Be Noted When Using Industrial Displays?