HMI Multi-touch Tablet PC Android All-in-one PC 19"
Model: TPC190-A41
Touch Think interactive flat panel offers an industrial-grade all-in-one solution for access control systems, check-in systems, visitor authorization, or tough environments like factory production line control, and manufacturing. Interactive flat panel offers a true multi touch capacitive touch screen with free control and fast touch response time, as well as easy-to-use and intuitive Android-based built-in software.
Touch Think Industrial Android All-in-one Tablet PC Features
● 19" TFT LCD with multi-touch capacitive touchscreen, freely control fast response.
● Industrial grade motherboard, anti-vibration, shockproof, antioxidant, corrosion resistant, long service life.
● Fanless and slim design, mute running, perfect embed in cabinets.
● Wide operating temp, ranging from -10~60°C.
● Intel® Processors
● Resolution 1280 x 1024 dpi
● IP65 rated water-proof and dust-proof for the front bezel.
● Support customized ports for different customers' requirements.
● Wall-mounted, VESA, embedded, and desktop mounting.
---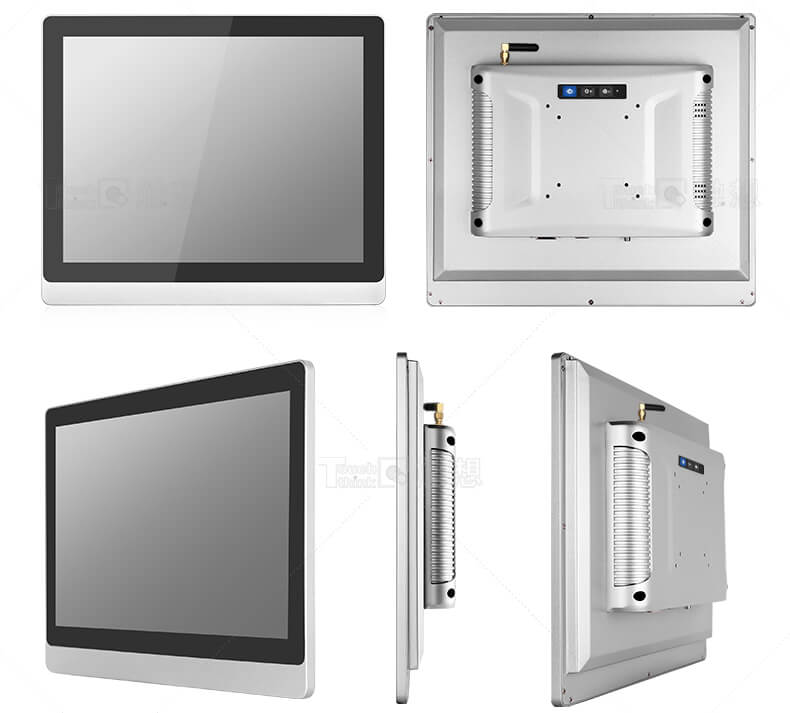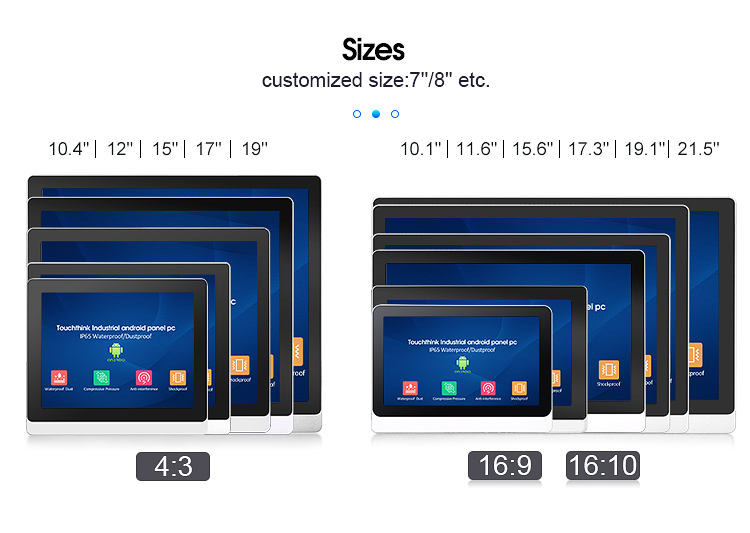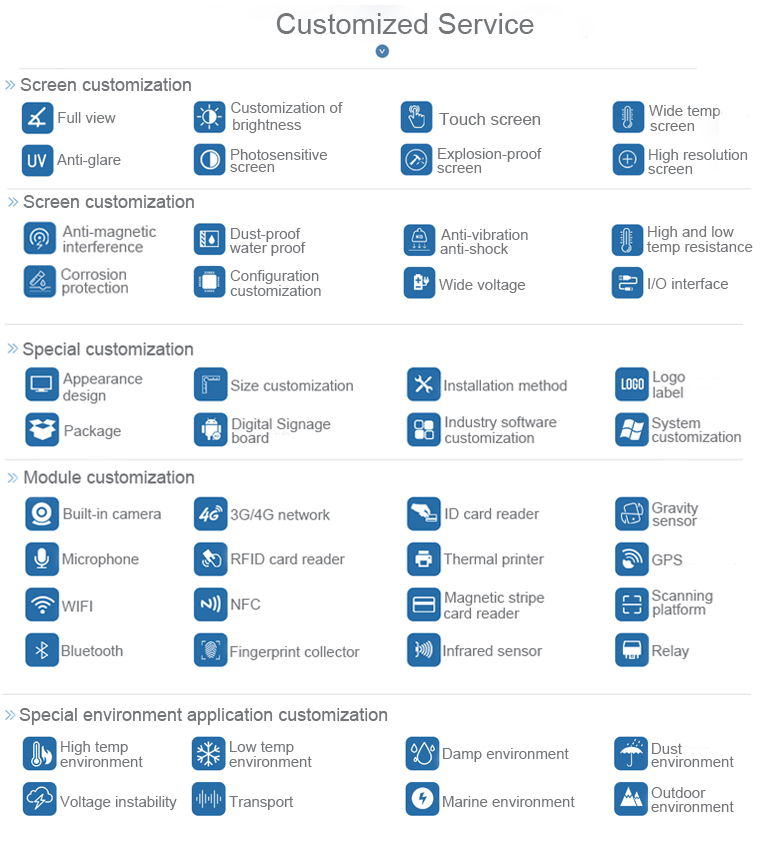 ---

Main Board Upgrade
Mainboard: standard configuration is A83T, offer upgraded RK3188, RK3288, RK3399 for optional.
CPU: standard configuration is A83T Cortex-A7 eight-core 2GHz, offer upgraded A20 Cortex-A7 dual-core 1Hz, A64 Cortex-A53 quad core 1.5Hz, RK3188 Cortex-A9 quad core 1.6Hz, RK3288 Cortex-A17 quad core 1.8Hz, dual core Cortex-A72 + quad core Cortex-A53, etc.
Memory: standard configuration is 2G DDR3, offer upgraded 4G / 8G DDR3.
Storage: standard configuration is 8G EMMC, offer upgraded 16G / 32G EMMC
System upgrades: The industrial Android Panel PC is pre-installed Android 4.4, and supports 3G / 4G, WIFI, Bluetooth, etc. Offer upgraded Android 5.1, Android 6.0 / 7.1 / 9.0 /10.0 /11.0.
---