Touch Screen Computer Monitor CE Approved 11.6 inch
Touch Think offers wide range of industrial monitors, support sunlight readable and high definition
screen. The displays support capacitive touch screen, USB and HDMI interface. It can be applied
in various environments.
Touch Think Industrial Computer Monitor Display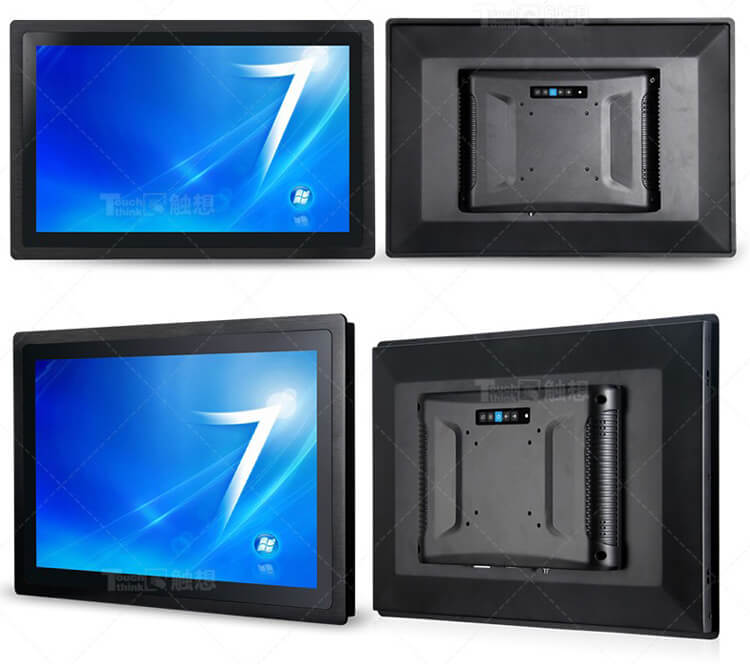 Product Details:
Touch Think touch screen display with high resolution 1920 x1080

Support capacitive multi-touch and non-touch screen style.

Brightness can be adjusted on the back of display by OSD.

Light weight industrial grade monitor designed to embedded into user's device

Allowing the sound directly produce from computing device with integrated stereo speakers

USB and HDMI interface used for connecting user's computer device by cable, and support

other ports expansion customization.
Industrial Monitors Ports Display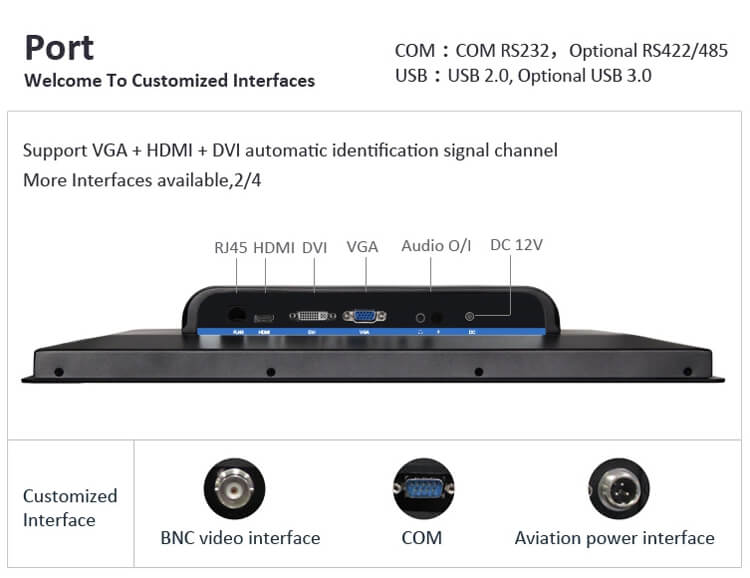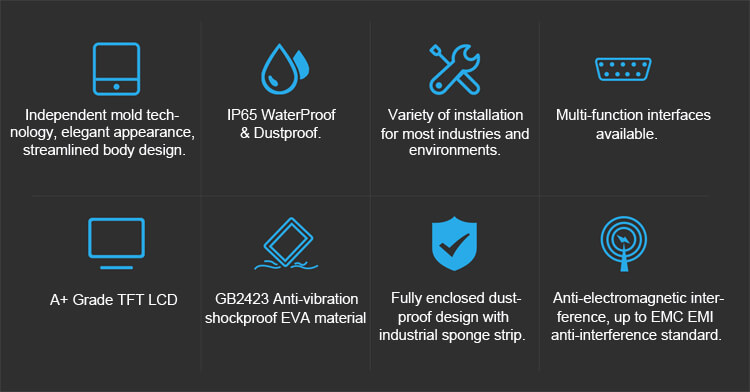 1.Independent R&D team to support our OEM / ODM service and standard production.
2.IP65 rated waterproof and dust-proof for the front panel of industrial monitor.
3.Variety of installation methods for kinds of industrial environments.
4.The touch screen display offer multi ports to support expansion.
5.Standard A, A+ level screen, provide higher quality picture and data for users.
6.Anti-vibration level is compliance with GB2423 and adopt shockproof EVA materials to ensure the display
can be well-protected during delivery and application, prolong its service life.
7.The monitors are fully enclosed with dust-proof design by industrial grade sponge strip. Inner electronic
components are well-protected.
8.All industrial LCD monitors have passed EMC, EMI standard test.
Touch Think Industrial Monitor Customer Case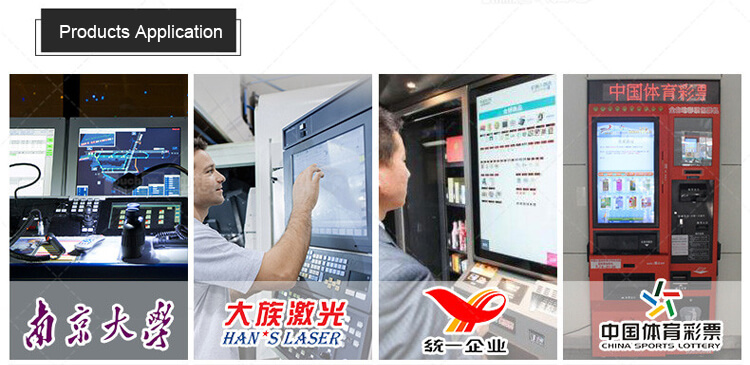 1. Nanjing University Lab: Touch Think 3mm embedded monitor are applied in Nanjing University Lab, it
requires perfect anti-interference, and well-performed under extreme temperature laboratory environments.
2. HAN'S LASER: Touch Think 3mm embedded monitors are applied in Han's Laser production line, it re-
quires fast running speed, high efficiency in data processing.
3. UNI-PRESIDENT: Touch Think industrial monitors are applied in UNI-PRESIDENT's Android panel PC
terminal self-service machines. It support long-time running, up to 7*24 hours without interruption.
4. China Sport Lottery: Touch Think industrial monitors are applied in China Sport Lottery's Android tablet
PC, it support SDK application development, more flexible application development condition.