12" Industrial Grade Monitor with VGA Interface
Model: TPC120-M4
Touch Think industrial-grade LCD monitors are built with aluminum alloy shells and offer operating temperatures of -20°C to +70°C. High-performance industrial-grade electronic components and with a wide variety of inputs such as USB, HDMI, VGA, RJ45, and other expansion ports for optional. The industrial monitors are easy to install and operate and are designed to be well-performed in harsh environments. We offer kinds of customization services according to your requirements. This industrial monitor is widely used for Windows and Android all-in-one panel PCs.
Industrial monitor with LCD, high-quality color display, can be used for wall-mounted, embedded mounting, desktop, or VESA installation. Support metal frame, iron, stainless steel, and aluminum alloy bezel. But all Touch Think new industrial monitors are equipped with Aluminum alloy frames, due to their better heat-dissipation and look more elegant. We offer a variety of other options to customize this industrial monitor to fit all your needs.
Touch Think Industrial Monitor Features
● Provide multiple ports for different clients' requirements. Also, offer other expansion ports customization services.
● The brightness of the display can be adjusted by the OSD menu on the back of the panel.

● With independent R&D central, and self-molding department; true flat panel, well-touched for operation.
● Aluminum alloy wire drawing material, surface matte technology.
● 10mm thin front panel fits better for strong impact environments, and embedded cabinets.
● The middle panel is designed with a chamfered edge for smoother touching.
● The aluminum alloy circular arc heat-dissipation structure will maximize the heat dissipation effect.
● OSD menu on the back panel of the industrial display provides easy operation for debugging, such as brightness adjustment.
● Fully enclosed dust-proof design for the whole industrial monitor.
● Touch Think industrial displays support multi-installation methods.
● Support customization service in terms of screen size, brightness, viewing angle, functional module, etc.
---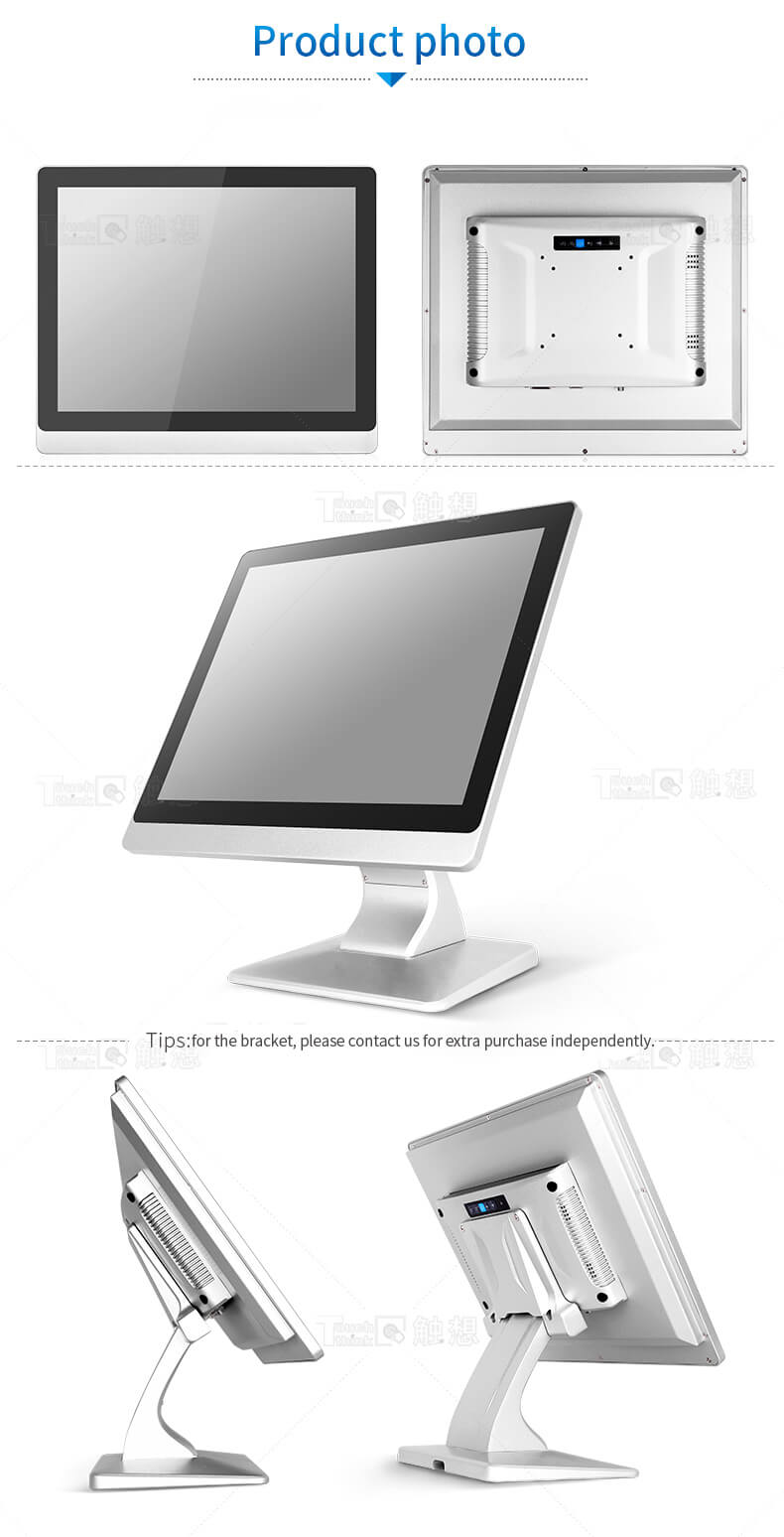 ---