Industrial Panel PCs Wall Mount 11.6 inch
Touch Think standard industrial touchscreen PCs, support panel mounted, wall-mounted, embedded
mounted, etc. All-in-one and rugged tablets are produced to perform perfect and stable under extreme in-
dustrial environments. Designed with the newest industrial aesthetic appearance, full of sense of techno-
logy and modernity. More durable and impact resistant. We can customize industrial grade panel PCs for
many application and workstation condition. The industrial computers adopt latest electronic components
and core parts to ensure offer high-lever performance tablets for customers.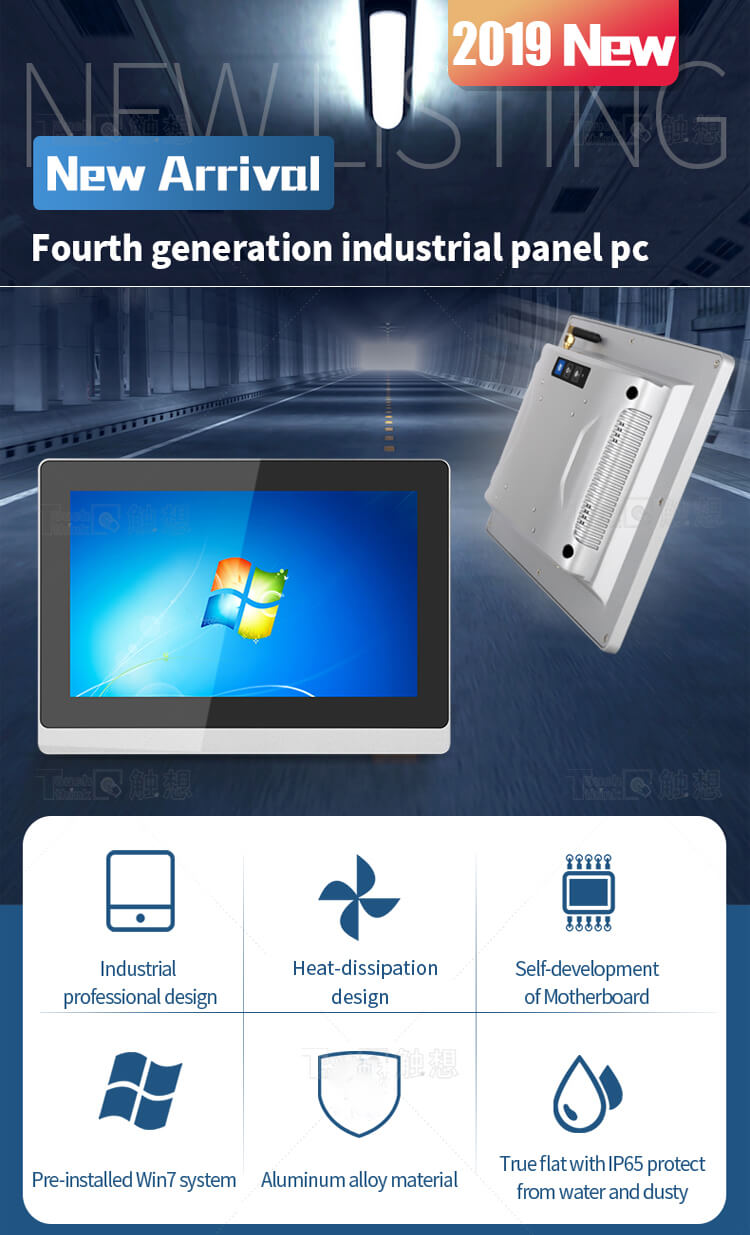 The fourth generation of industrial panel PC adopts J1900 industrial-grade quad-core processor, which can
run multiple web pages at the same time. Aluminum alloy materials structure and shell, more durable and
better heating-dissipation, low power consumption. Compact body, support running for a long time under
harsh environments. We pay more attention to reliability, environmental adaptability, real-time performance,
interfaces expansion, EMC compatibility and other advanced features. They are widely used in industrial
control, military, communications, electro power, network, AI, IoT and other intelligent fields.
Touch Think Industrial Panel PC Display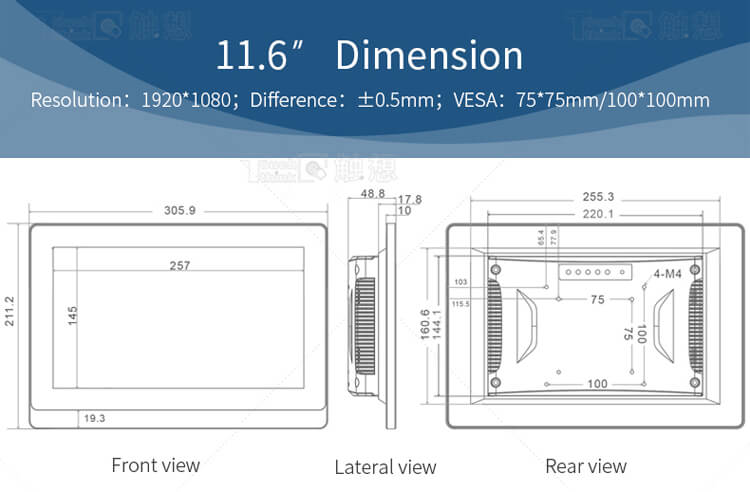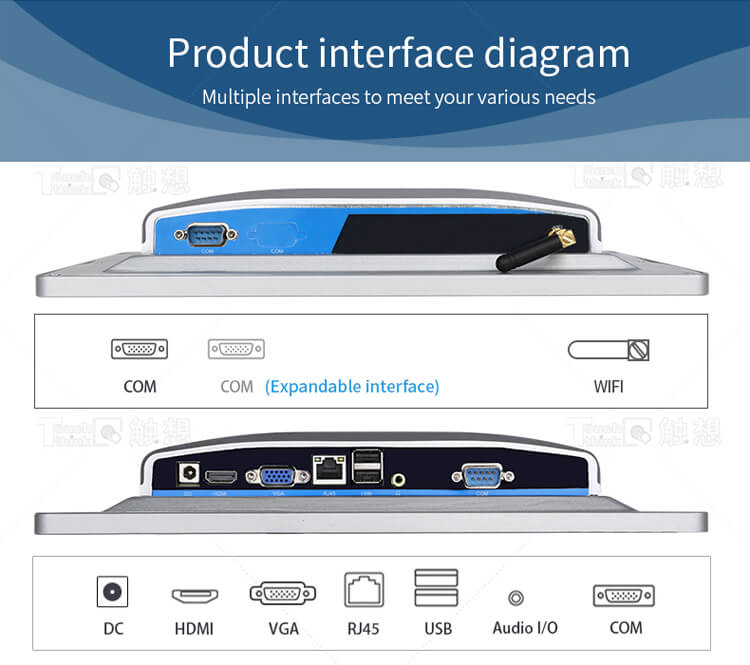 The industrial panel PC offer multi interfaces for various of application, also support customization
service for interfaces.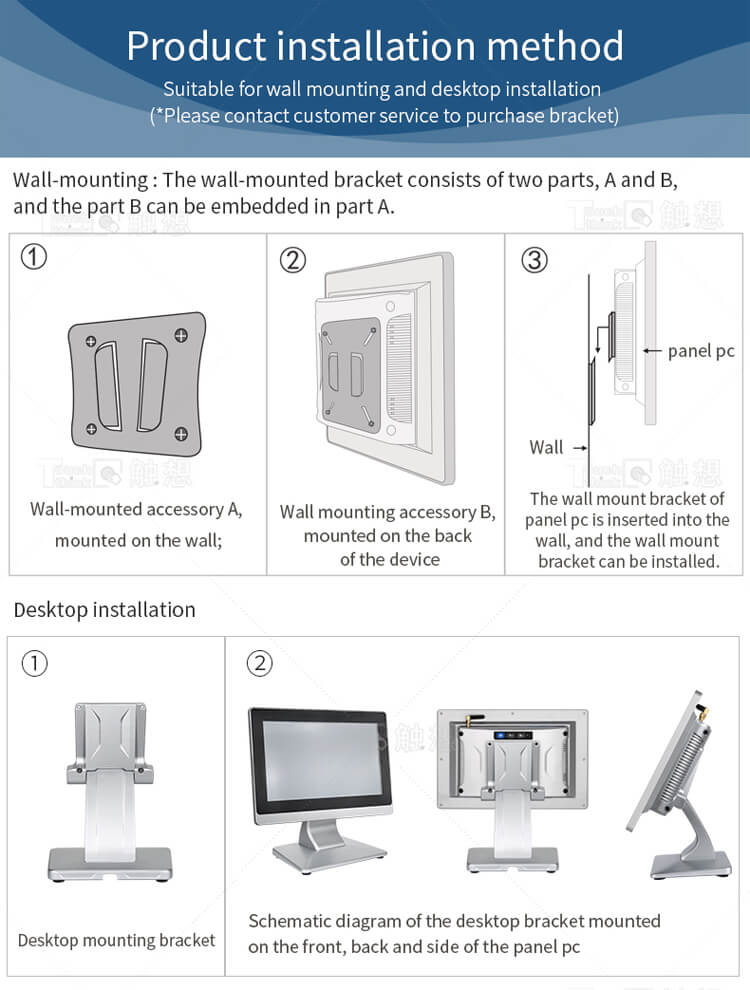 Touch Think series industrial all in one panel PCs support multiple installation methods, such as desktop,
wall-mounted, VESA, embedded-mounted, etc. Here are examples for wall-mounted and desktop mount.
Please note that it need to purchase the bottom bracket of desktop panel PC from us independently.
Application of Touch Think Industrial Panel PC