10.4" Embedded Panel PC Manufacturer
Model: TPC104-W41
• LCD display: 10.4-inch
• Resolution: 1024*768
• Aspect ratio: 4:3 square screen
• CPU: Celeron J1900, quad-core, fanless, 2.0Ghz by default (upgradable)
• RAM: 2G DDR3 (4/8/16G optional)
• Memory: 64G SSD (32/128/256G optional)
• Operting system: Windows 7 / 8 / 10 / 10 Pro, Linux, Ubuntu
• Touch technology: Capacitive (Resistive / Non-touch optional)
This Touch Think 4th edition of 10.4-inch panel PC provides Windows 7/8/10 OS is a perfect choice for indoor & outdoor environments, it is flexible for embedding into all kinds of fixed or portable devices. They're designed to meet durability standards in harsh industrial conditions, IP65 rated dust-proof and water-proof, also anti-vibration, anti-interference. Support interface customizable.
Display of Touch Think Industrial Panel PCs


The highlight of Touch Think Industrial Panel PCs
● Industrial aesthetic appearance, compact frame design, small size, wide picture display.
● 10mm thickness for the front bezel, impact-resistant. Good touching experience for the operator with the Arc edge angle.
● Multi-touch capacitive touch screen, resistive touch for optional.
● IP65 rated dust-proof and waterproof for the front panel, light for whole panel PC,
● Self-developed motherboard, more stable performance, lower power consumption than previous edition.
● Sunlight readable LCD displays, well-performed under direct bright sunlight.
● The industrial panel PC is pre-installed Windows 7 OS, other OS is available.
● Touch Think industrial all in one panel PCs have passed international quality certificates as below.
● 3-Year Warranty
---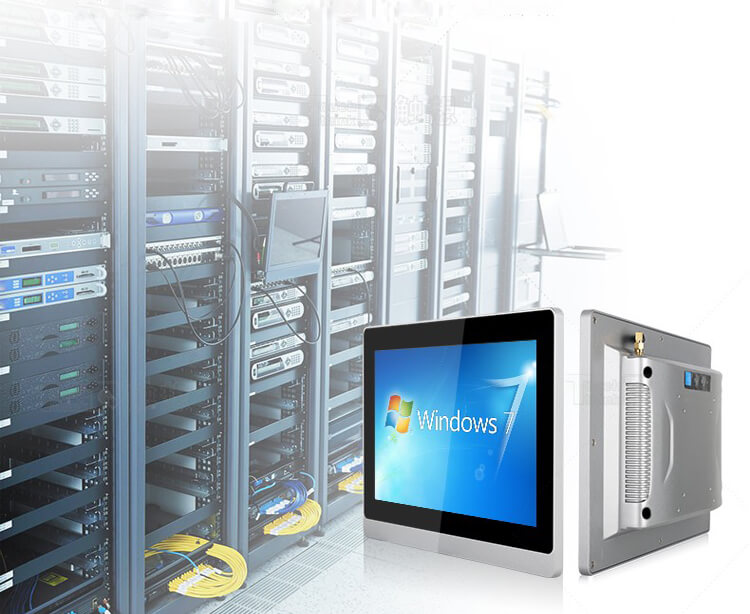 The industrial panel PC plays an important role in the development process of industrial 4.0. Nowadays, they are widely used in a variety of industrial production, commercial terminal devices, medical self-service devices, etc. In the process of industrial manufacturing, industrial computers can also act as assistants in production scheduling. It can calculate the demand for raw materials, equipment, and workers at a very fast speed, and select the best scheme for the reference of managers. Industrial panel PCs have improved engineers' work efficiency, leaving more time for engineers to conceive of newer and better products.
---