Product involved in the project: Intelligent Terminal
The Application Product:15 inch embedded display
Touch Technology: Capacitive
Advantage analysis: Touch Think intelligence embedded display support 7*24 hours long time running, and adopts multi-point capacitive touch screen for customer's intelligent terminals, meet user mode of multi-touch, and greatly improve the sensitivity and response time of the touch. We choose AU 800CD/m2 high brightness industrial-grade LCD screen for embedded LCD displays, and the working temperature reached -10 ℃ to +60 ℃, so the intelligent terminals will work normally in direct sunlight and bad weather conditions.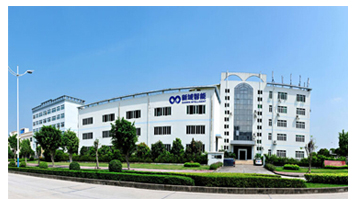 About Customer XinYu Intelligent
The customer is committed to create new platform between consumers and operators by high-speed convenient service operation system, and realize self-help onlinbe payment, fundamentally solve the artificial charge trival, finally realize unattended automation services.
XinYu intelligent taking "integrity, innovation, rigorous, convenient" as its development concept, sticking to "people-oriented" as talent strategy, leading a high quality, experienced technical research and development team, independent research and development, independent set, with science and technology leading digital information platform, the convenient currency receipts and supporting technical service terminals, for medical, petrochemical, communications, tourism, transportation, commercial circulation, government civilian services in areas such as providing digital self-help information query and self-service payment service application solutions and related terminal.
Due to most of intelligent terminal devices are placed in public places, as the core part, the display (monitor) is undoubtedly need performs reliable under harsh weather conditions. For Touch Think industrial grade display, it achieves high brightness screen and support sunlight readable in direct sunlight by the built-in automatic light sensing componentin, super-high and low temperature and weather resistant, anti-glare, shock resistant,.etc. All its advantages are well met customer's requirements.
About Touch Think
Founded in 2013, Touch Think is a leading provider of industrial monitor, industrial all-in-one panel PC and industrial box PC. We are committed to bringing reliable and competitive products to every customer, these products serving to industrial automation, Internet of Things (iOT), industrial Internet of Things (iiOT), artificial intelligent (AI), machinery manufacturing, machine vision, electronics manufacturing, food & packaging, print Inspection, industrial Robot, energy and environmental protection, warehouse management, HMI terminal, medical service device, logistics and transportation,. etc. All these organize a fully connected, intelligent world. Our products are selling in more than 130 countries and regions.