Touch Think 21.5-inch Industrial Touch Screen Monitor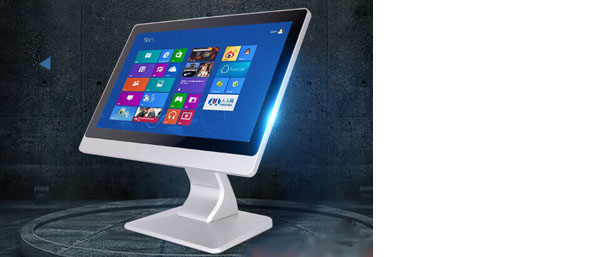 Industrial-Grade Touch Screen Monitor

Our 4th-GEN industrial monitors deliver the latest in LCD true flat panel technology, reliable Aluminum alloy casing for special purpose rugged industrial environments, such as industrial sites, Pharmaceutical, and food & beverage production lines areas.
The 21.5-inch monitor provides up to full high definition (FHD) 1920*1080 resolution with a LED backlight display and aspect ratios of 16:9.
---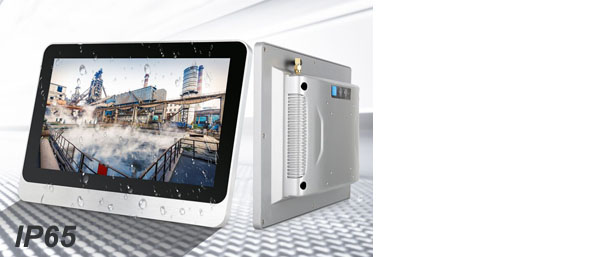 IP65 Industrial Monitor
Our industrial monitors are built with front IP65-rating dustproof and waterproof protection, and endurance to wide temperature, strong shock, and vibration environments.
---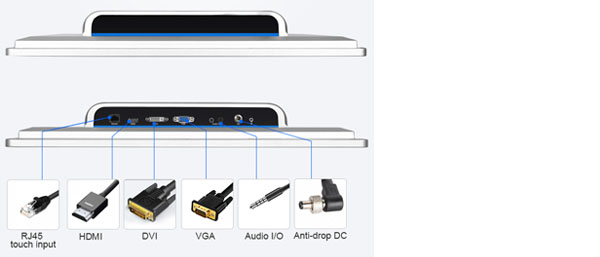 Industrial HDMI Monitor

HDMI, DVI, VGA, RJ45, and DisplayPort inputs are available on all our industrial monitors. And support I/O expansion.
---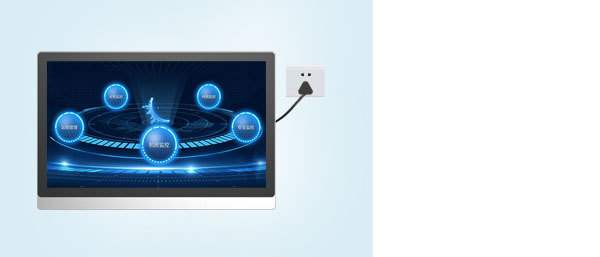 24/7 Long-time Operation Monitors
What we provided is much more than just a simple industrial monitor, we provide reliable and extremely rugged industrial monitors with a multitude of uses. Supports 24/7 long-time running, and plug-and-play.
---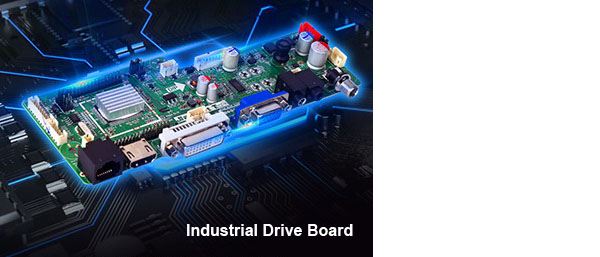 Reliable Operation, Ready For Automation
Our industrial monitor adopts a reliable industrial-grade drive board, it is designed for almost every field of application and industry that satisfies the highest performance standards and operational requirements. Multiple interfaces and modules ensure the components are ready for high automation.
The components on boards are perfectly coordinated and suitable for standard systems or customized applications to meet your needs.
---
Product Model Quick Guide
| | | | | | |
| --- | --- | --- | --- | --- | --- |
| Product Model | LCD Display | Resolution | Aspect Ratio | Touch Screen Type | Get A Quote Now! |
| TPC070-M-QD | 7" | 1024*600 | 16:9 | Capacitive / Resistive / Non-Touch | Inquiry |
| TPC080-M-QD | 8" | 1024*768 | 4:3 | Capacitive / Resistive / Non-Touch | Inquiry |
| TPC101-M4 | 10.1" | 1280*800 | 16:10 | Capacitive / Resistive / Non-Touch | Inquiry |
| TPC104-M4 | 10.4" | 1024*768 | 4:3 | Capacitive / Resistive / Non-Touch | Inquiry |
| TPC116-M4 | 11.6" | 1920*1080 | 16:9 | Capacitive / Resistive / Non-Touch | Inquiry |
| TPC120-M4 | 12" | 1024*768 | 4:3 | Capacitive / Resistive / Non-Touch | Inquiry |
| TPC150-M4 | 15" | 1024*768 | 4:3 | Capacitive / Resistive / Non-Touch | Inquiry |
| TPC156-M4 | 15.6" | 1920*1080 | 16:9 | Capacitive / Resistive / Non-Touch | Inquiry |
| TPC170-M4 | 17" | 1280*1024 | 5:4 | Capacitive / Resistive / Non-Touch | Inquiry |
| TPC173-M4 | 17.3" | 1920*1080 | 16:9 | Capacitive / Resistive / Non-Touch | Inquiry |
| TPC190-M4 | 19" | 1280*1024 | 5:4 | Capacitive / Resistive / Non-Touch | Inquiry |
| TPC191-M4 | 19.1" | 1440*900 | 16:10 | Capacitive / Resistive / Non-Touch | Inquiry |
| TPC21.5-M4 | 21.5" | 1920*1080 | 16:9 | Capacitive / Resistive / Non-Touch | Inquiry |
---