10.1 inch Sunlight Readable Industrial Monitor
Touch Think offers its newest line of sunlight-readable touch screen monitors. These displays are durable, perfect for indoor or outdoor environments. The wide range in sizes from 7″ to 21.5″.
Touch Think Industrial Monitors Features
• Cost Effective: We have an independent R&D team to support OEM and ODM services.
• Up to 1500 Nits Sunlight Readable
• Wide Dimming Range
• CE, ROHS, FCC Certified
• IP65 waterproof and dust-proof sealed front panel
• HDMI, DVI-D, VGA & Composite Video Input
• Front panel brightness controls
• Standard capacitive or resistive touch screen, with non-touchscreen optional
• Low Power LED Backlighting
Touch Think 10.1 inch Industrial Monitor Display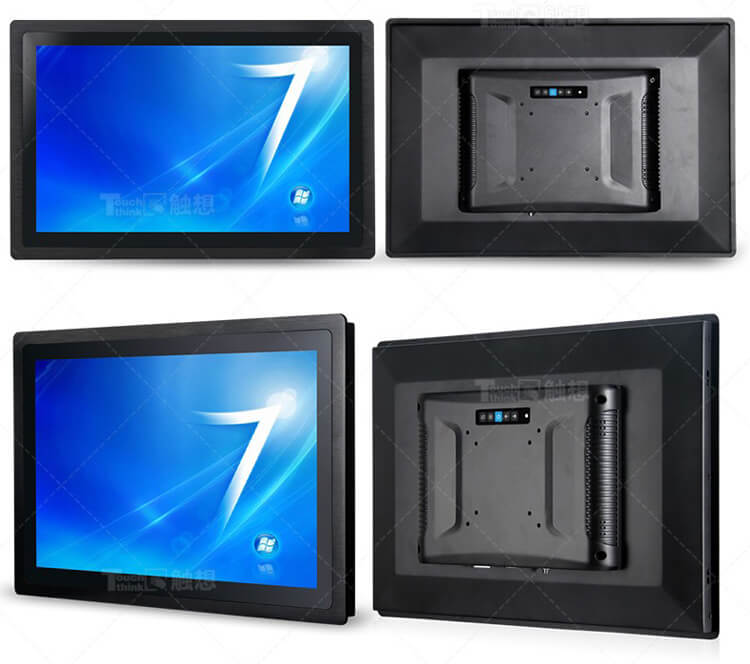 The industrial monitors are suitable for Windows, Android, or Linux systems for various terminal devices.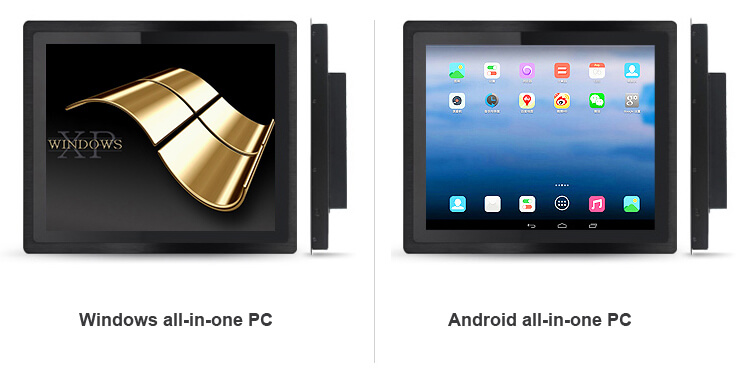 The monitors provide multi interfaces according to clients' requirements. Supporting port extension.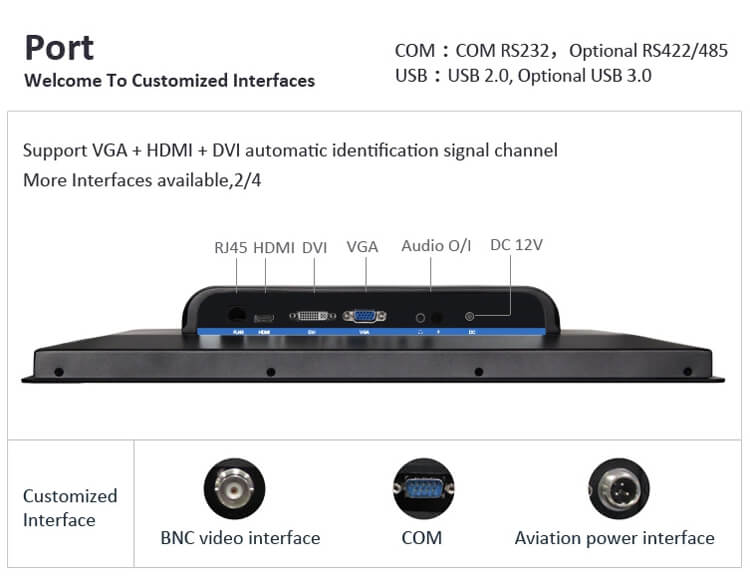 All Touch Think series industrial monitors adopt industrial grade driver board, motherboard, they are
compliance with standard flameproof, explosion-proof, and moisture-proof.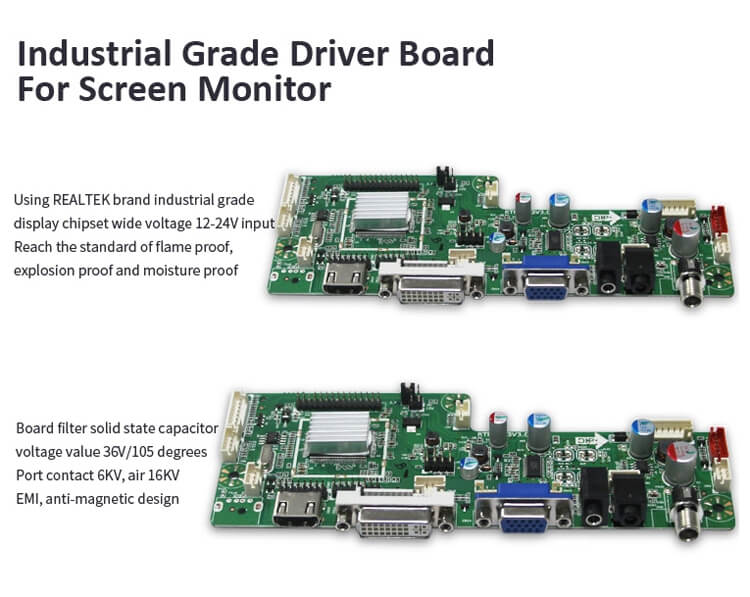 The industrial monitors supporting multi installation methods, such as wall-mounted, desktop, VESA, folding
and embedded mount.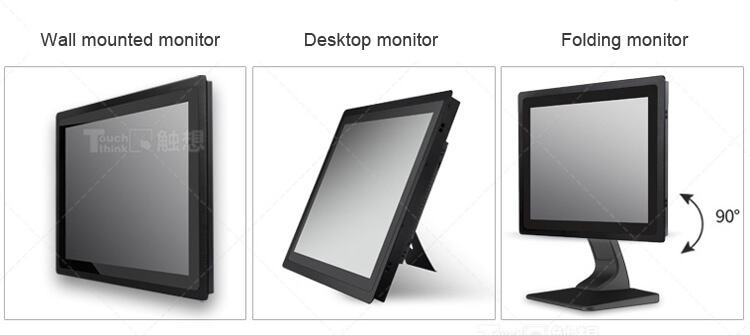 The monitors are well-protected after production and during delivery with strict package standards.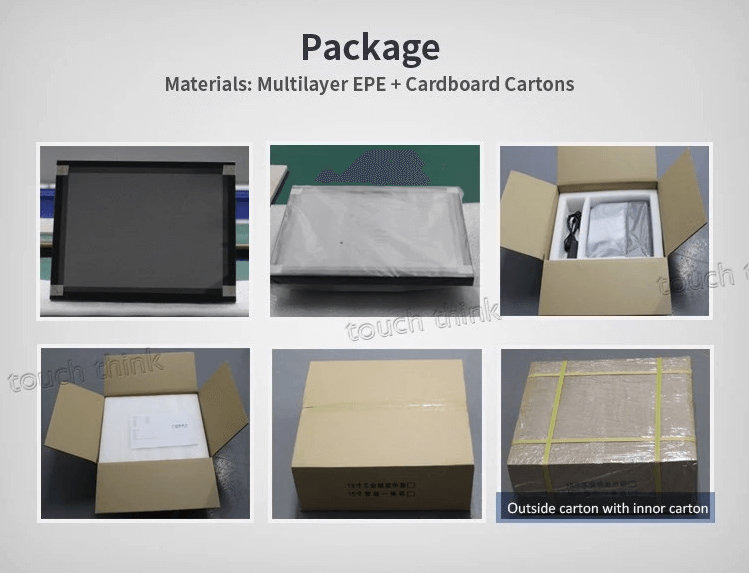 FAQ:
1. How to maintain industrial display correctly?
Answer: The internal design of the industrial display is very precise. If the environment is humid, it is easy to oxidize and corrode the internal circuit, resulting in short circuit and other phenomena, which will bring huge economic losses to users. Therefore, we should try our best to keep the environment of industrial display dry. Clean the industrial display screen correctly. Once the industrial display has been used for a long time, it is easy to absorb some dust and dirt. Cleaning up industrial display screens is inevitable. Correct cleaning methods should be adopted when cleaning: use soft, non-fiber degreased cotton, lens paper, or soft cloth to dip a little glass detergent and gently wipe off the dust or dirt on the screen.