Intel Core Industrial Automation PC All In One Panel PC 19"
Model: TPC190-W4
Touch Think 19-inch industrial panel PCs support Windows 7 / 8 / 10 system, with a professional R&D department of hardware and software to support our product service. Our industrial touch PCs adopt the most trustworthy suppliers.
Touch Think Industrial Panel PC Features

● This industrial all-in-one-panel PC is designed with a full-flat front panel, suitable for embedded installation.
● 10mm front bezel with strong impact resistance under harsh environments.
● The seamless pure front plate, effectively withstanding the infiltration of dust and water vapor.
● This Aluminum alloy all-in-one PC with good heating-dissipation improves protection performance.
● Offers IP65 dustproof, waterproof, and shock-proof, high and low-temperature resistance for the whole PC.
● Working temperature ranges from -10°C to +60°C, support customized wide temperature up -30~80°C.
● The back cover of the all-in-one panel PC was designed with a circular arc structure, high heat-dissipation during working.
● Meeting the demands from EMI/EMC standard performs perfectly under harsh conditions.

● Reserved dust-proof and waterproof speaker hole: the speaker adopts the technology of industrial sound transmission material, it also supports dust-proof and waterproof.
● External button adjustment function: built-in button for adjusting the touch screen brightness, which reduced complex and tedious operation.
● We choose the most trustworthy forwarders to ship the industrial panel PCs to customers.
● Touch Think offers customization services for multiple functional modules.
---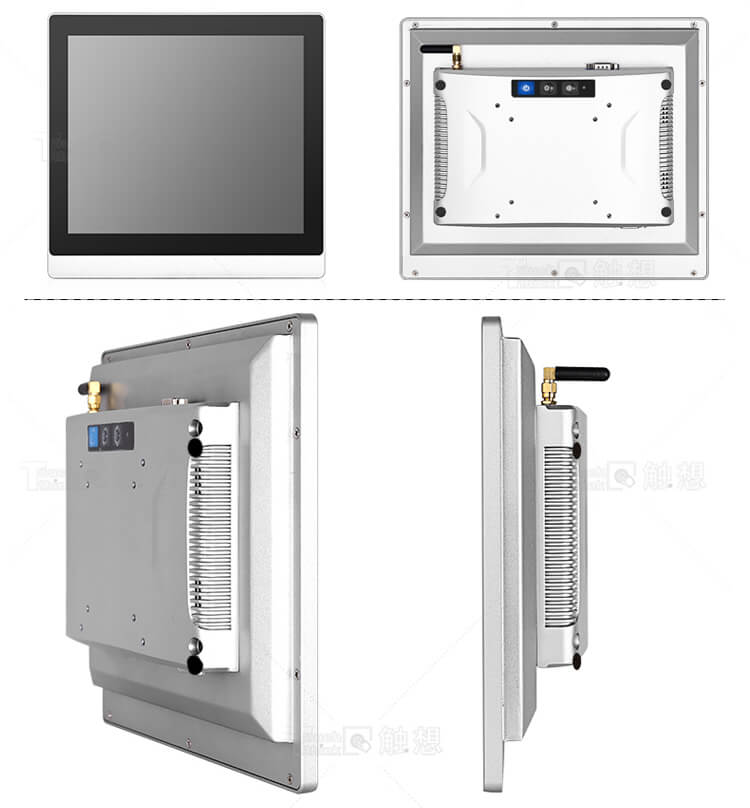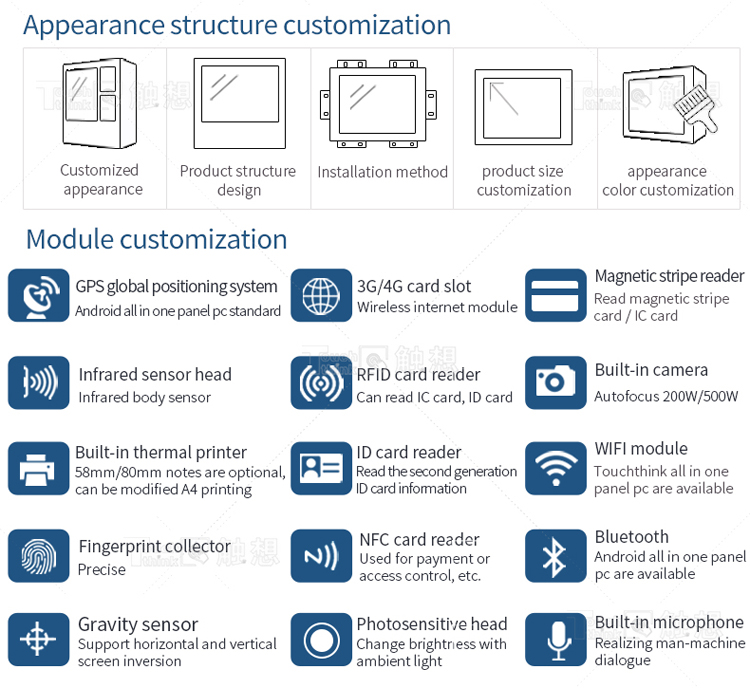 ---