IP65 Protection 19.1 inch Intel Celeron J1900
Touch screen 19.1" industrial tablet PC with X86 Architecture is designed to operate under the harsh
and complex industrial conditions. IP65 rating dust-proof and water proor for front panel. Its10mm thick-
ness for the bezel, strong impact resistant. They are also designed to withstand vibration and shock. To
ensure the products safe during shipment. The panel PC designed with fanless heat-dissipation system,
without noise during operation. Easy-to-install and easy maintain for the operator. Offer single-point re-
sistive touch screen. excellent for industrial harsh environments.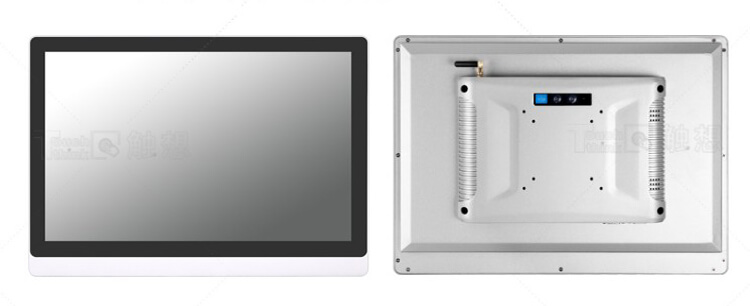 Touch Think Industrial Panel PC Features
● 19.1-inch LCD display with 16:10 aspect ratio and long service-life LED backlight.
● Fanless heating-dissipation design and with Intel® Celeron® processor J1900.
● IP65-rated for front bezel, and dust-proof for the whole panel pc.
● Multiple interfaces are provided to meet different applications.
● Easy-to-maintain design for memory and storage.
● Supports desktop stand, wall mount, panel mount, , VESA arm and embedded mount.
● Aluminum alloy housing for better thermal dissipation and reliability.
● Ambient light sensors to increase or decrease screen brightness automatically.
● Three-year warranty
● Touch Think offer multiple functional module customization service.