CIIF profile
China International Industry Fair – CIIF is jointly organized by Ministry of Industry and Information Technology,National Development and Reform Commission, Ministry of Commerce, Ministry of Science and Technology, Chinese Academy of Science, Chinese Academy of Engineering, China Council for the Promotion of International Trade, United Nations Industrial Development Organization and Shanghai Municipal People's Government, co-organized by China Machinery Industry Federation and managed by Donghao Lansheng(Group)Co.,Ltd. CIIF, a leading event on equipment manufacturing in China, is staged in autumn annually in Shanghai.
Since CIIF's launch in 1999, CIIF has become one of the most influential international industry brand exhibition in China, through implementing "professionalization, marketization, internationalization and branding" as its strategies for over 20 years. CIIF, an UFI approved event, is a leading event for manufacturing in China as well as an important window and platform open to the world for international trade, communication and cooperation on industrial scope.
The 21th session China International Industry Fair or CIIF 2019 is going to be held from 17 to 21 September 2019 at the National Exhibition and Convention Center (Shanghai). CIIF 2019 will comprise nine theme shows under one roof and occupy 280,000 sq. meters as its display area. Over 2,600 exhibitors and 170,000 trade visitors are expected to attend the event.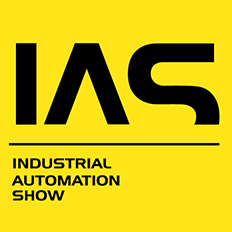 Among these nine exhibition areas of this trade fair, IAS is one of the most noticeable professional exhibitions. IAS 2019 will focus on "innovation and intelligence, enabling the future of industrial automation", and introduce intelligent manufacturing system solutions, embedded technology, motion control system, intelligent sensing and connection. Power transmission and industrial supply chain are the six major themes. Many leading enterprises in automation industry will gather together to show the core technology and front-end products of intelligent manufacturing.
Together with many worldwide branded enterprises,Touch Think's debut
In the industrial automation exhibition area of CIIF, the latest achievements and technologies in the industrial field will be displayed by well-known brands such as Siemens, Mitsubishi Electric, Bosch, Schneider, INVT, Advantech and Delta. At the same time, as a powerful manufacturer of touch display equipment for industrial automation, Touch Think will also be on the same stage with these well-known enterprises to present products in the industrial automation exhibition area of CIIF !
What surprises will Touch Think bring to the attendees in this CIIF ? Let's make a brief introduction about it.
1) Showing a rich product line
Touch Think has been adhering to the development philosophy of "creating user value as the core". In this trade fair, Touch Think will display a series of industrial automation products and solutions in an all-round way. Displaying products includes industrial monitor, industrial integrated computer, industrial display, industrial Android all-in-one tablet PC, industrial tablet computer and industrial mini PC and industrial motherboards.
These products cover applications of factories, electric power, manufacturing, security, transportation, logistics sorting, machine vision, smart cities, intelligent agriculture and other industries, involving intelligent workshop, numerical control machine tools, intelligent distribution system, intelligent gate system and intelligent charging pile and many other applications, with a variety of categories.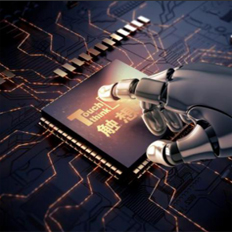 2) Learning and Exchanging R&D Technological Innovation
As a powerful brand that integrates R&D, production and sales, Touch Think has strong technological R&D strength and the ability to independently develop industrial-grade motherboards. At present, the company's R&D team has won many innovation awards and patent awards in the aspects of appearance design, die-casing development, software and hardware development, process manufacturing and so on.
Based on the strong strength of research and development, Touch Think provides customized services for users. According to different usage scenarios, different module combinations are installed to meet the user's needs. At the same time, Touch Think also expects to bring more high-quality products and solutions to users and industries through profound exchanges and learning with other brands and make common progress.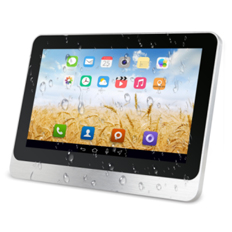 3) Rolling out Fourth Generations Products
In addition to displaying a rich product line, Touch Think will bring its fourth generation of industrial monitors, industrial Android computers and industrial panel PCs to the exhibition. These fourth generation of new products have been upgraded from appearance to interior. The upgrade aims to enhance the product's intelligence, digitalization, networking, visualization, integration and customization, which strongly promotes the development of industrial productivity.
4) Sharing Progress and Customers' application cases
With the continuous accumulation of industry experience, Touch Think has made remarkable achievements. Recently, Touch Think won the "OFweek 2019 China Artificial Intelligence Industry Excellent Product Application Award", which was held by the OFWEEK VICO Internet company, the awarded product is the AI face recognition self-service security gate machine, which was well recognized by customers at the competition.
In addition, with the growing popularity and continuous products innovation, at present, Touch Think has built stable cooperation relationship with numbers of famous companies, such as BYD, Lenovo, TCL, Nongfu Shanquan, Han's Laser, Sinopec, Sunwoda, ANTA and so on.
Fair Name: 21th China International Industry Fair, 2019
Exhibitors: Shenzhen Touch Think Intelligence Co., Ltd.
Exhibition venue: National Convention and Exhibition Center (Shanghai)
Exhibition time: 17-21 September 2019
Booth number: 6.1H - F183