Leaders of the Secretariat of Shenzhen SME Development Promotion Association (hereinafter referred to as Promotion Association) visited our company for on-site investigation and research On June 13, 2019. The representatives of Touch Think warmly welcomed the leaders of the Promotion Association.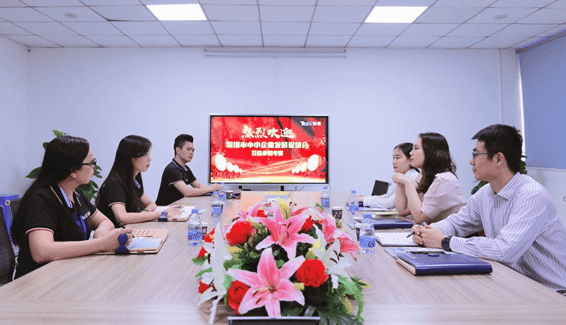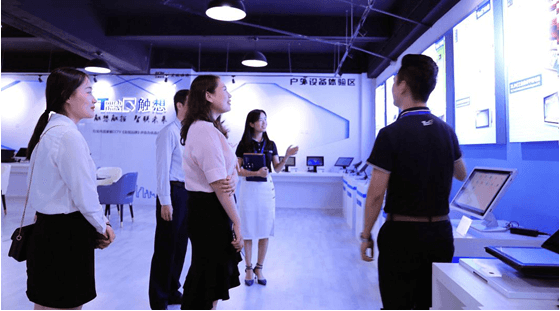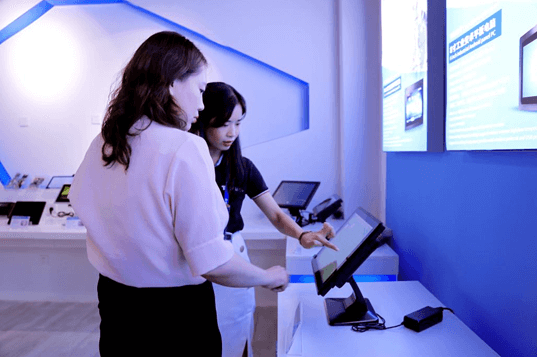 Our management representatives and the visiting leaders held an exchange meeting. At the symposium, we introduced the general situation, technical strength, development strategy and other basic information of our company for the visiting leaders. They conducted in-depth discussions and exchanges on the main development trend of industrial monitor, industrial panel PC and industrial mini PC and other touch control industry and the application of intelligent products.
Subsequently, the visiting leaders visited the areas of our company's Safety Production Base, Technology Research and Development Center, Testing Laboratory and Product Exhibition Hall. They fully affirmed the advanced supporting equipment and R&D center of our company, and expressed their expectations and support for further cooperation between the two sides.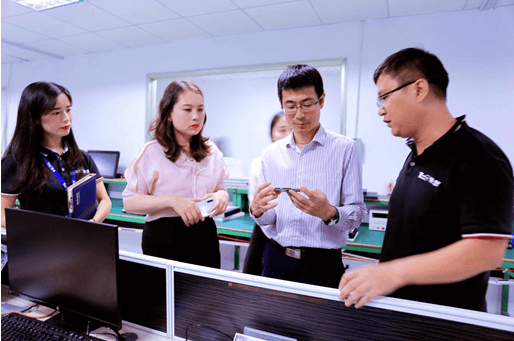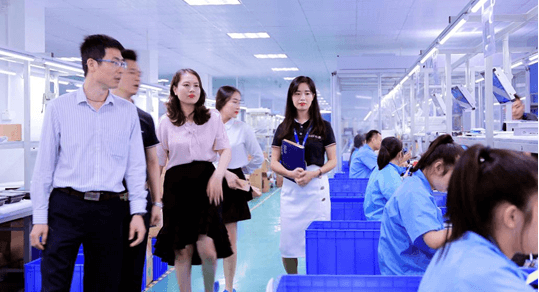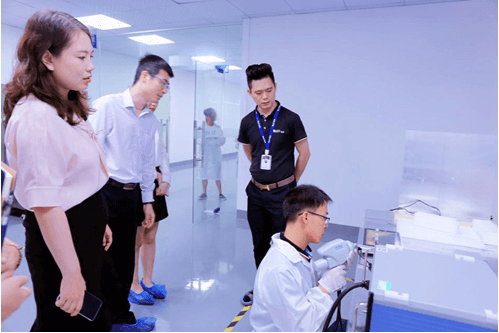 Senior engineer from R&D Department of our company introduced R&D center and R&D technology for visiting leaders, and focused on the introduction of our latest fourth generation of industrial monitors and industrial all in one PC launched by our company. At present, this new generation of products have been in hot pre-sale in the market, which has attracted the attention of many customers.
After the overall visit and understanding to our company and products, the team of the Promotion Association not only gave our company a high recognition, but also laid a solid foundation for future cooperation between the two sides after communication. Finally, we sincerely appreciate the visiting of Secretariat of Shenzhen SME Development Promotion Association. We believe that Touch Think will continue to make greater efforts in the future, bring higher quality products and solutions to users, and make efforts for the rapid development of industry 4.0!