Industrial HMI Screen Touch Panel Monitor IP65 Waterproof 15 inch
Touch Think industrial LCD display monitors series with HMI interface features and the latest TFT-LCD flat
panel. Multi-touch capacitive touch screen, resistive touch, non-touch technologies.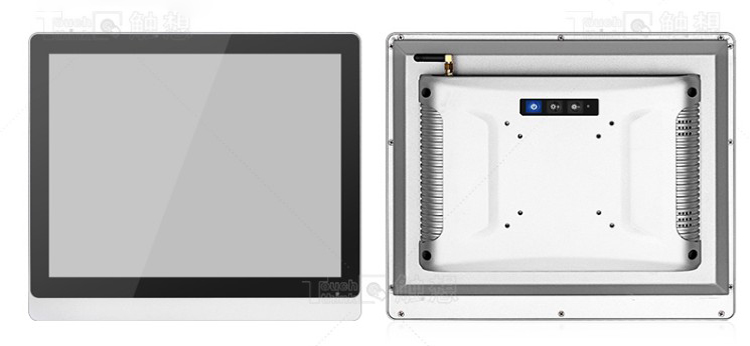 Advantages of Touch Think Industrial Monitors:
1. This monitor is suitable for light industrial applications and moderately rugged conditions.
2. Aluminum alloy enclosure, suitable for light or heavy industrial applications and rugged conditions.
3. Full flat panel technology, compact design, suitable for limited-space devices, and the fanless cooling
system offer good heating-dissipation performance. Reduces power consumption
4. Displays functions On Screen Display (OSD) for contrast ratio, brightness adjustment and other adjust-
ments.
5. Available a variety of touching types to meet different applications, 10-point capacitive touch, resistive
touch and non-touch screen for optional.
6. Viewing cone up to 170°, 1024×768 resolution, 300 nits standard brightness to fit your viewing needs.
7. Support plug-and-play, easy-to-use for customers.
8. Standard VESA mount threaded hole pattern for universal mounting.
9. Perfect performance at extreme temperature for 24*365 days.
10. Industrial grade A level perfect LED backlight high definition screen, support indoor & outdoor devices.
11. Adopt REALTEK brand industrial grade display chipset wide voltage 12-24V input, compliance with the
standard of flame-proof, explosion-proof and moisture-proof.

12. Board filter solid state capacitor voltage value36V/105 degree; Port contact is 6KV, air contact is 16KV
EMI, anti-magnetic design.
Touch Think Industrial Monitor Installation Diagram
Take wall-mounted and desktop mount as example: