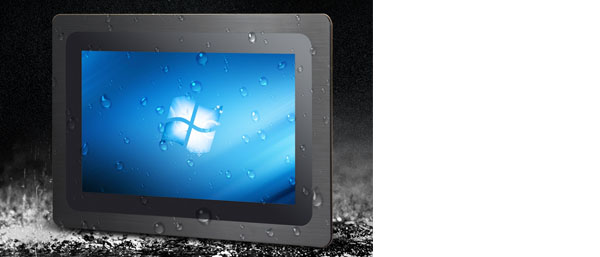 Aluminum Alloy Cases and Surface IP65
This 17" industrial panel PC is built from high precision and easy heat dissipation aluminum alloy casing and with surface IP65 rating dustproof and waterproof to meet industrial standards.
---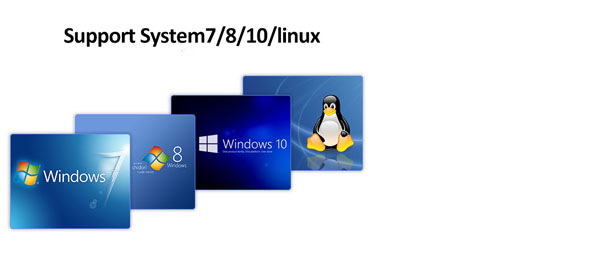 Multi-system Adaptability
- At present, the commonly used Windows systems for industrial all-in-one panel PC generally include Windows 7, Windows 8, Windows 10, which can easily import PPT, Word, picture, and video format files, which can make daily operations easier and faster, and provide users with an efficient and easy working environment.
- Support Linux system, The application environment of the Linux system industrial panel PC is more complicated, the performance requirements are higher, and the service life is longer. And the Linux system industrial panel computer has the ability to meet various special customization requirements.
---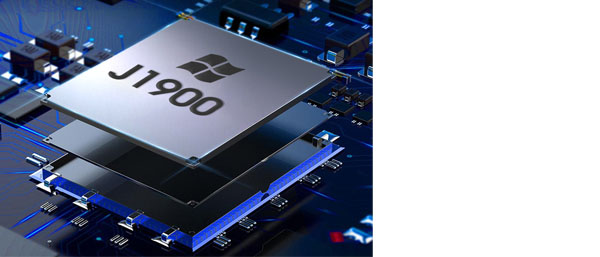 Low-Power Processor
- CPU: Intel Celeron J1900 Quad-core 2.0GHz (upgradable; and i3 / i5 / i7 optional),

- High reliability, high cost-effective, the best choice for industrial applications.
---
Industrial Control A/A+ level Screens
- Long span-life LED backlight type.
- Contrast Ratio:1000:1.
- Brightness: 400cd/㎡ (higher brightness is customizable)
- Color: 16.7M
- 24/7 long time operation
---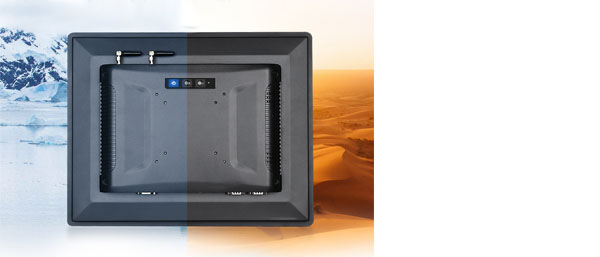 Wide Operating Temperature Ranges
- Standard ranges: -10°C to 60°C (14°F to 140°F)
- Support customization for super-wide operating temperature ranges, such as -30°C to 80°C.
---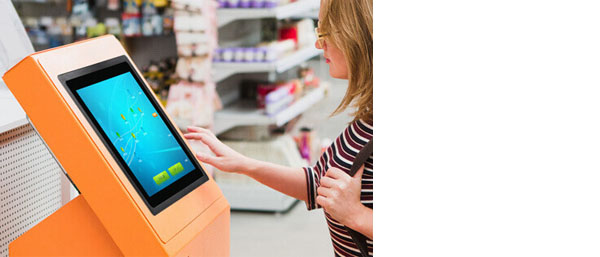 3mm Ultra-Thin Front Bezel, Perfect For Embedded Projects
- This is a Touch Think 2nd-GEN series panel PC, it is engineered with a thin front bezel, excellent for embedding into other cabinets, such as electrical cabinets, kiosk machines, etc.
- Seamless front panel, offer perfect suit with other equipment.
---
Touch Think Industrial All-in-one PCs Application Case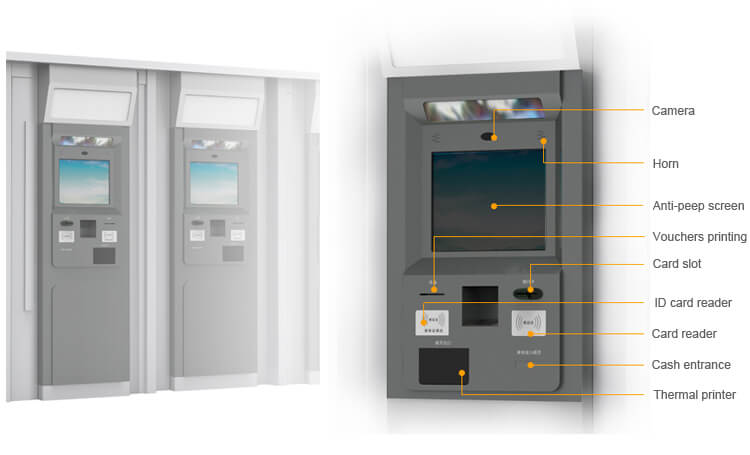 ---
Intelligent Ticket Selling and Ticket Picking-up Machine
The use of the ticket vending machine greatly shortens the time for passengers to buy tickets and improves the quality of service. With integrity, visibility, and east-to-maintain, Touch Think all-in-one PC is an effective
guarantee for automated business processing.
Installation of anti-peep screen
The screen is equipped with a peep-proof screen to ensure passengers' personal information security.
Functional Module Customization
The industrial all-in-one computers support customized cameras, speakers, thermal printers, ID card readers, etc., which can meet ticket selling, ticket picking-up, safe, convenient, and simple to operate for passengers. The all-in-one PC's back end supports monitor use of the equipment and supports the automatic power-on function.
Working Temperature and High-Bright Screen
The working temperature range of the industrial all in one panel PC can reach - 20 ~70°C and the screen brightness is 800cd/m2, which can meet the needs of indoor and outdoor devices.
---
Multi-mounting Methods for Different Application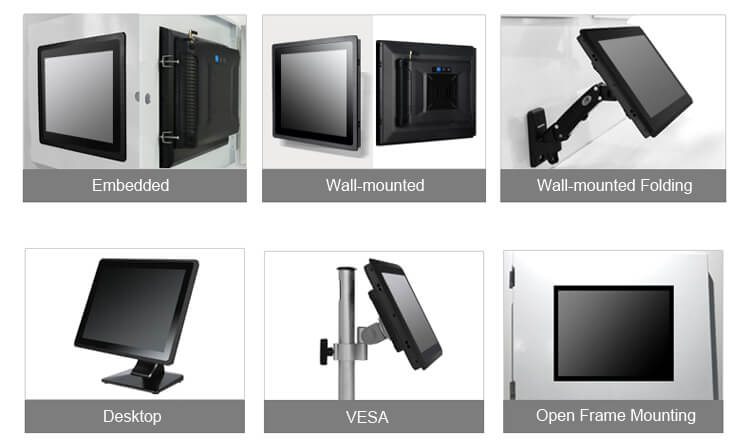 ---