Rugged Design Aluminum Fanless Industrial Touch Screen Panel PC 17-inch
Touch Think provide thousands of solutions for industrial automation, AI, IoT, commercial smart
terminal, etc for global market. The newest designed fourth generation industrial all in one panel PCs
support Windows system. And they are designed to work under harsh industrial conditions for a long
time. Touch Think also offer multi customization services in terms of appearance, screen size, screen
types and function module.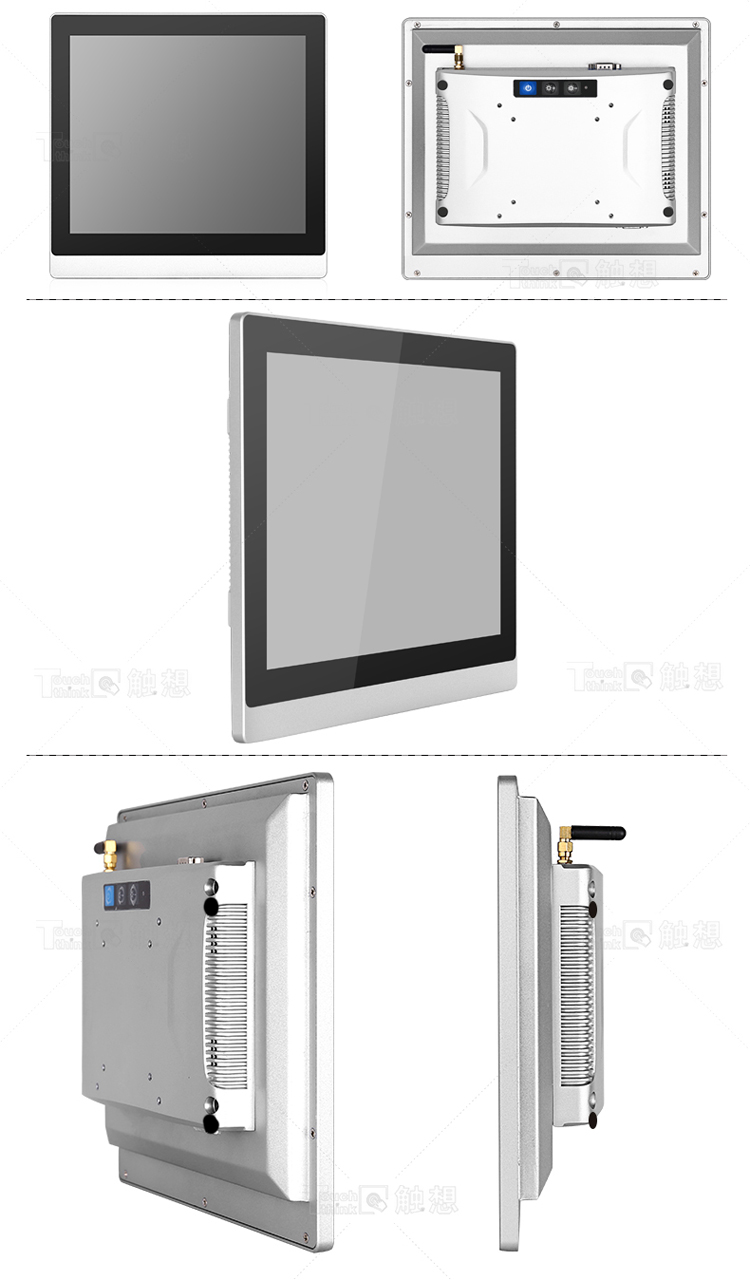 Application of Touch Think Industrial All-in-one Panel PC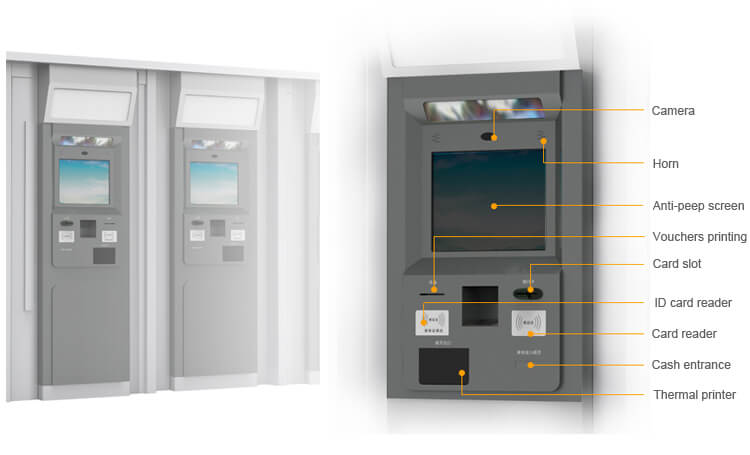 Intelligent Ticket Selling and Ticket Picking-up Machine
The use of the ticket vending machine reduces the time cost for passengers to buy tickets and improves
the manager's quality of service. With integrity, visibility and east-to-maintain, Touch Think all-in-one PC
is an effective guarantee for automated business processing.
Installation of anti-peep screen
The screen is equipped with a peep-proof screen to ensure passengers' personal information security.
Functional Module Customization
The industrial all-in-one computers support customized camera, speaker, thermal printer, ID card reader,
etc., which can meet the ticket selling, ticket picking-up, safe, convenient and simple to operation for pass-
engers. The all-in-one PC' back end support monitor use of equipment and support the automatic power-on
function.
Working Temperature and High-Bright Screen
The working temperature range of the industrial all in one panel PC can reach - 20 ~70° C, and the screen
brightness is 800cd/m2, which can meet the needs of indoor and outdoor devices.
Multi-customization Service for Touch Think All-in-one PCs