Here is a professional Android All In One PC Manufacturer talking about the interface layout and structure of industrial display.
Industrial displays are widely used in the industry, and the interface is also designed for actual production use. The layout design of the industrial display man-machine interface should be simple, balanced and consistent in style according to ergonomic requirements.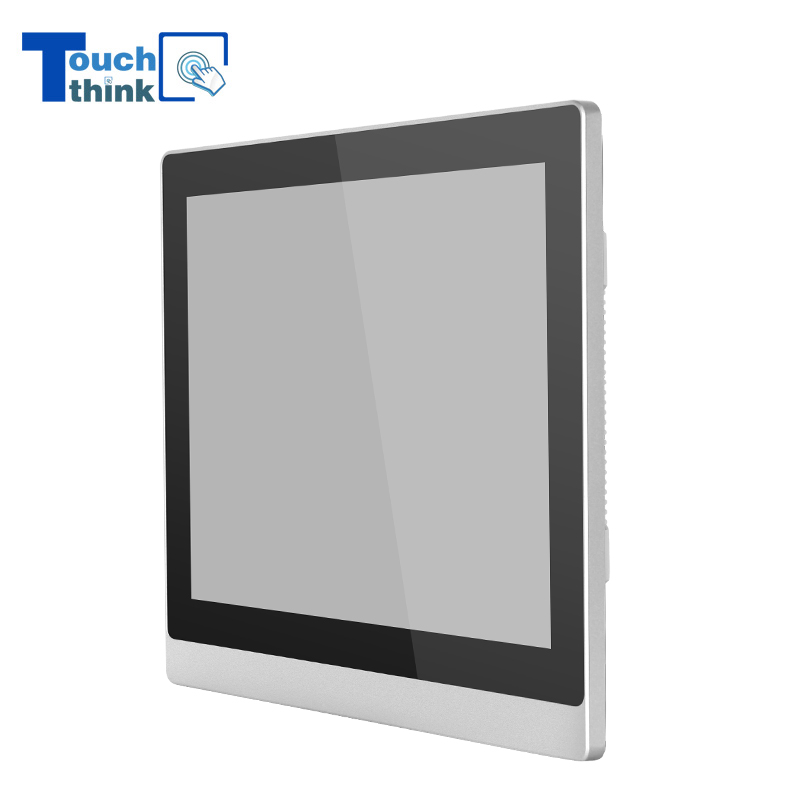 Industrial Display
The Industrial Display interface consists of three levels:
Level 1 is the overview interface. This level should include the information displayed by the different system parts in the system and how to make these system parts work together.
Level 2 is the process interface. This level contains details of the specified process part and shows which device object belongs to the process part. This level also shows the objects corresponding to the alarm.
Level 3 is the detailed interface. This level provides information about individual device objects, such as controllers, control valves, control motors, etc., and displays messages, status, and process values.
The typical industrial control interface structure is divided into three parts: a title menu part, a graphic display area, and a button part.
First, according to the principle of consistency, ensure that all objects on the screen, such as windows, buttons, and singles, are consistent. The size of the buttons at all levels, the bump effect, the label font, and the font size are the same, and the color of the button and the background color of the button are consistent.
Second, the concept of selecting an interface depends on multiple interfaces. The interface can be designed as a loop. If a large number of interfaces are run, a reasonable structural system must be designed to open the interface. Choose a simple and permanent structure so that the operator can quickly learn how to open the interface.
Third, the amount of information that the user processes at one time is limited, so a large amount of information stacked on the screen will affect the friendliness of the interface. In order to provide a sufficient amount of information while ensuring the simplicity of the interface, the design is hierarchical. Hierarchy refers to the division of controls into groups by function, each group being refined into multiple levels according to its logical relationship. Controlling the pop-up and hiding of the secondary button with the first-level button ensures the simplicity of the interface. Layering is the vertical expansion of buttons of different levels in different areas, with a clear dividing line between the areas. When a button is used to pop up the lower level button, other buttons of the same level are hidden to make the logical relationship clearer.
Looking for more information about other products like Industrial Tablet PC Android, welcome to continue to follow our website.