Project Introduction
Railway is the foundation of social and economic development. With the sustained and rapid development of our country's economy, people's requirements for railway transportation speed are also increasing. Contact Network isolation switch is an important device for electrified railway electric traction power supply. Its main function is to isolate faults, work in sections and change operation mode. The screen control terminal RTU is responsible for centralized monitoring of the terminal station and the section isolation transformer, real-time acquisition of the operation status of the isolation transformer, real-time data communication with the power supply SCADA dispatching center, reporting the operation data of the field equipment to the dispatching center, and executing the control, parameter, setting and other commands issued by the dispatching center.
There are a large number of contact Network switches with wide distribution in the hub station. If manual transmission operation mode is adopted in the site, it would be very inefficient and restricts the improvement of the automation level of the whole contact Network line. In order to implement the remote centralized monitoring of these switches, our customer choose our Touch Think 12 inch industrial tablet PC, and use a serial port to connect the I / O version to display the switch status, which integrates the video monitoring system of the isolation switch, solves the problems of remote monitoring and video monitoring, and enables all the isolation switches in contact Network line to have the remote viewing function, so as to improve the system security and efficiency.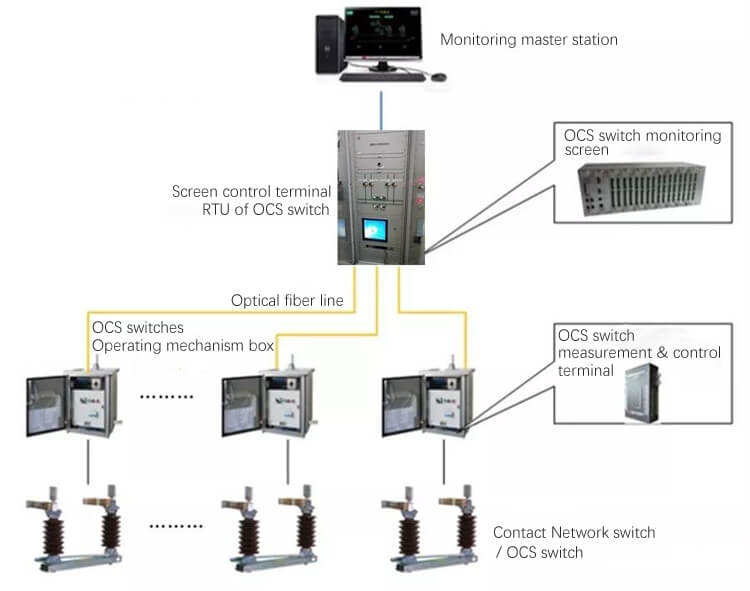 Project Requirements
● Stable and reliable performance of equipment system is required
● Excellent EMC performance
● Outdoor use is required, and low temperature operation reach -20 ℃
Solution
Touch Think provides 12" industrial tablet PC as human-computer interface in this application, and adopts a serial port to connect I/O version to display the switch status. It equipped with ultra-thin, fanless and low-power consumption processors, and offers excellent and reliable performance in industrial applications with its stable system architecture.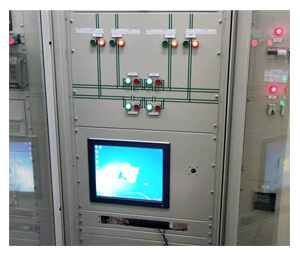 Touch Think HMI Industrial Tablet PC Features
● 12" LED backlight touch screen LCD screen
● Light and thin bezel design, suitable for limited space. Front panel is IP65 rated dust-proof and waterproof.
● Intel Celeron J1900 2.0GHz processor
● 3*COM, 4*USB, 1*GbE, HD Audio, VGA, HDMI available.
●Support I/O expansion. Rich I/O interfaces enable customers to connect devices of different brands and protocols.
●Various of installation modes are available: panel mount, embedded, tabletop, wall-hanging, VESA 75/100 and open frame,. etc.
● Support 7*24 hours long-time running.
● Touch Think is the top leading manufacturer in China, we have self-developed factory and R&D Depart, we offer cost effective solutions to reduce customer production costs.